The summer sun has been and gone, the leaves of the trees have turned from green to brown and before long they'll disappear too, and that can mean only one thing. It's fall! I adore fall, I would argue it's my very favorite month.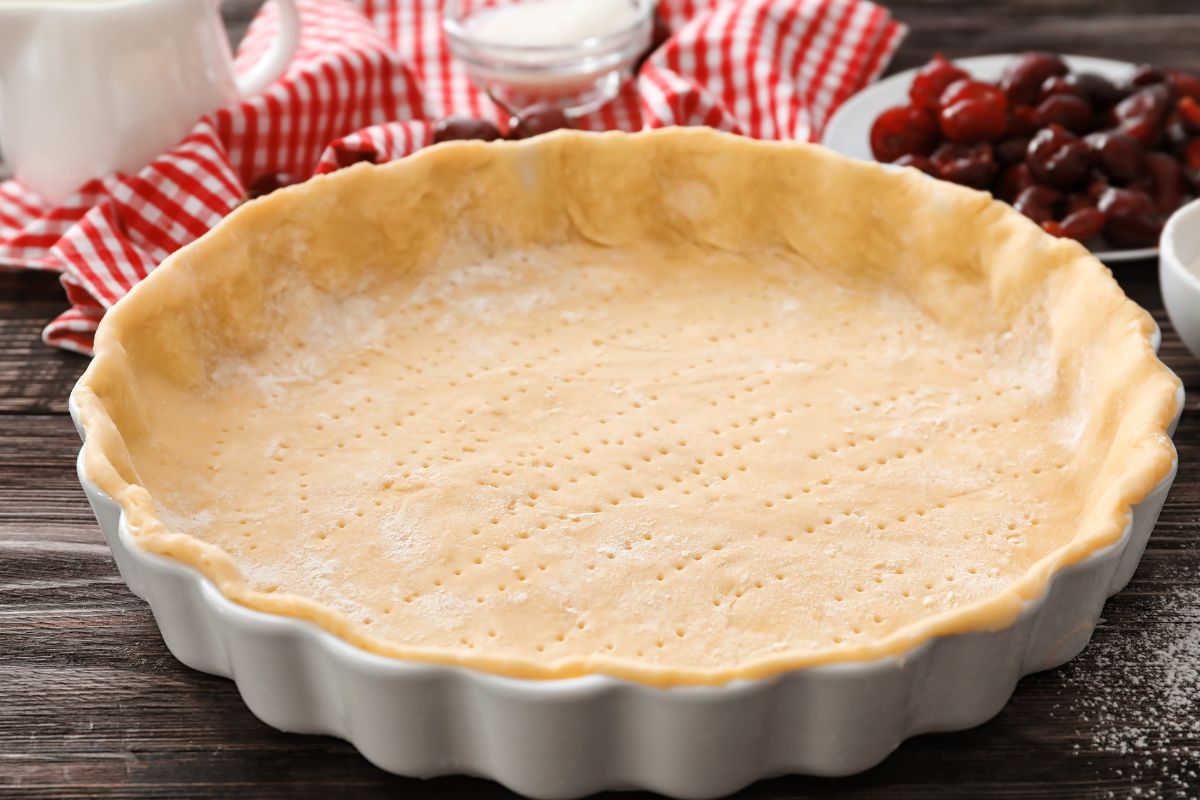 Thanksgiving in particular is something I always look forward to. You get to spend some time with your family, reflect on all the good things that have happened throughout the year, and it's a belly-busting time when it comes to food.
All of the best food comes out to play around this time. And I don't know about you but when I think of the best thanksgiving food is pie. And lot's of it. All pie, any pie, I want it all. But what is a good pie without a delicious crust?
I've trailed through all of the internet, looking high and low for the best-tasting walnut pie crusts so that you don't have to!
This recipe is so easy to make, but don't worry, I won't tell anyone if you don't. It takes just 20 minutes to make and uses just four simple ingredients. But as far as pie crusts go, it is really delicious. It's crunchy and nutty and is the perfect base for any pie filling.
This recipe is for a 9inch crust, but it has a handy tool where you can increase the size of your pie and it will update the ingredients list for you so you don't have to worry about figuring out all the maths! It's very helpful!
This pie crust is so delicious, and it's the perfect option for a unique twist on a cheesecake base. It's also great for those who are on the go a lot because it can be made as long as 2 months before use.
So you could always make the base for your dessert a few days or even weeks before the rest needs finishing off.
This nutty, crunchy base, contains just three ingredients and is only 148 calories per serving!
How annoying is it when you're left watching everyone else munch down on tasty desserts while you stand empty-handed because of your food intolerances or diet? No one likes being left out, and that is why I have found a delicious pie crust that everyone can enjoy.
It's low carb, keto, paleo, sugar-free, and gluten-free!
And it's all of these things without compromising on flavor or taste. And it can be used for pretty much anything. If you see a recipe that calls for a graham cracker crust you can just swap it out for this nutty version instead.
This lovely spiced walnut pie crust serves eight and uses just six ingredients. It is also ready in just 20 minutes too so it won't take you long at all to prepare. I love this crust because it can be used in so many different ways with so many different fillings.
It's perfect with any pie filling from fruity pre-cooked fillings, to vanilla, to pumpkin, it works with them all. And since it has such a crumbly crust it will also work for all varieties of cheesecakes!
Maybe you've found the perfect no-bake pie filling and you're looking for a quick and easy pie crust to whip up to place your filling in. Well, if that's the case, you need to look no further than this low-carb pie crust that takes just 10 minutes to set!
No more waiting hours for your desserts.
And for those who don't want to compromise on flavor, but want something a little less guilt-inducing than a cookie crumb crust, this is the perfect imitation. The walnuts in this recipe add a nice additional flavor without being so overpowering that they take away from your filling.
You can purchase walnut-oat pie crusts in store, but nothing beats that homebaked flavor. Plus it's more fun to make things from scratch and it feels much more rewarding when you eat them.
The best thing about this crust is that it's so healthy that it borderlines being a superfood. Not something you'd expect from a dessert!
But it contains whole grain oats, and walnuts packed with omega-3 and real butter so it is considerably healthier than your standard graham cracker crust.
Another bonus, it's also gluten-free!
Add honey to pretty much anything and you can guarantee it's going to be good. And this base of walnuts, creamed butter, and honey is just to die for. Pro tip – It's always best to make a pie crust the day before you want to make the pie.
However, if you decide to make the whole pie recipe and not just the crust, keep in mind that it needs to rest for a minimum of four hours. That's quite a long time to test your self-restraint. But no tasting before it's set!
If you want to really up your pie game, then mastering the perfect nut pie crust is essential. You may think that your filling is the most important part, but without that delicious crunchy base, you have nothing.
This nut crust is genuinely out of this world. It's crunchy, yet flaky and oh so tender but the addition of the nuts really adds extra texture and flavor to the base!
This pie crust pairs so perfectly with molasses pie – that's the filling I used when I tried it. And I must admit in a glutton-induced food frenzy I ate the entire pie in less than three hours! But it's also perfect for thick and custardy fillings.
It takes just 8 minutes to prep and then just 15 minutes to cook, so it won't take long to make at all. And if you're not a massive fan of walnuts you can always substitute them for almonds or pecans.
So this is more of a walnut pie recipe than it is a walnut crust, but it's just so delicious that I couldn't keep it off the list. A delicious crumbly pastry is filled with gooey sauce and crunchy walnuts and it's soul-warming comfort food. You definitely won't be disappointed in this recipe.
You won't want to forget a generous scoop of ice cream for this bad boy.
It'll take around one hour and 25 minutes to bake this delicious dessert and it'll come in at around 520 calories a serving.
Pies are one of America's favorite desserts, and I'm pretty sure you'll agree that if you could eat pie every evening you would. But alas, pie is just a bit too unhealthy to indulge in fairly often right? Wrong. Not when you've got this pie crust recipe.
This pie crust uses just three ingredients. Cocoa powder, walnuts, and dates. So this super healthy pie crust option is even spoiling us with a chocolatey taste too.
Apple pie ranks supreme as America's favorite dessert. So it would be silly to not add it to the mix here. But don't worry, we're not saying goodbye to that delicious walnut flavor with this unique take on the classic dessert.
The walnut crust really elevates the taste of this apple pie with its nutty flavor and its crunchy texture. However, you'll want to ensure that you've allotted an afternoon to dedicate to the scrumptious pud as it takes a total of one hour and fifty minutes to make.
Move out of the way pecan pie, there's a new nut pie on the block and it's better than anything we've ever tasted before. Maple syrup and nuts are a match made in heaven. And each and every bite of this pie is to die for.
Freshly chopped walnuts are nestled underneath a thick and delicious custard base which is then sweetened with a divine drizzle of maple syrup.
I love this recipe, it's very tasty, but the presentation of it is just immaculate. It's perfect for a thanksgiving dessert thanks to the pretty pastry leaves that adorn the edge of the pie.
A gorgeous pie crust is filled with a buttery brown sugar and walnut mixture and then all that is left to do is pop it in the oven for 40 minutes. The base is flaky and crumbly and the inside is caramelized and so nice.
It's the perfect option for people that enjoy pecan pie but find it just a bit too sweet.
If you're looking for the perfect nutty, buttery, and flaky crust that is easy to make then you'll want to opt for this recipe. It calls for just 5 ingredients and can be ready within twenty minutes.
And it even keeps for a good couple of days so you can make your crust ahead of time to save you baking everything in one go.
Final Thoughts
I love a good nutty pie crust, and once you've tried some of these recipes I'm confident that you will too. You'll never look back again! So what are you waiting for? Get trying them now!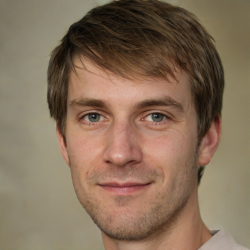 Latest posts by Mark Williams
(see all)