Pecan pie crust is a great thing to know how to make. You can use it for all sorts of sweet pies like apple pie or pumpkin pie.
You can also use it for tarts or for cheesecakes. It's nutty, sweet, crunchy, and full of flavor. It's also simple to make, and something that will always impress your guests.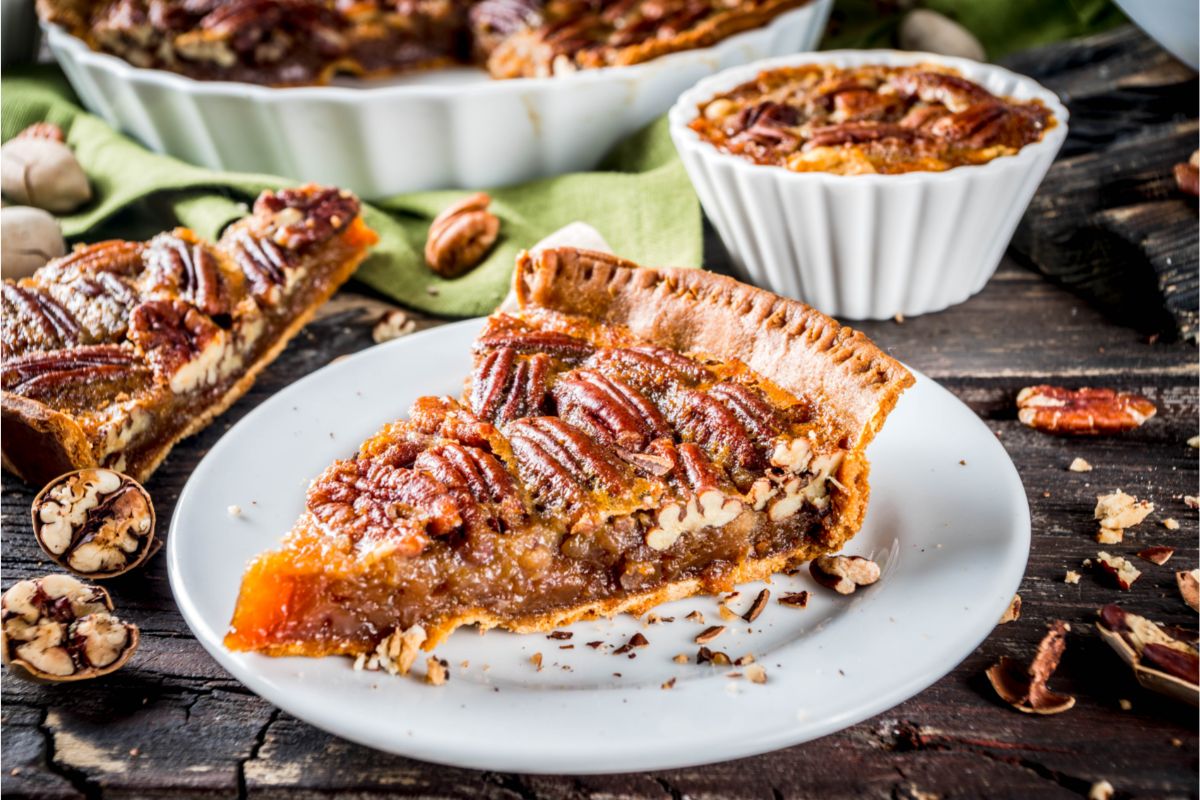 If you want to have a go at making pecan pie crust but you're not sure where to start then you have come to the right place. We have put together this list of 15 of the most delicious recipes for pecan pie crust so that you can find one that suits you.
Keep reading to find out more.
You only need five ingredients to make this pecan pie crust – pecans, butter, vanilla, brown sugar and water. The ingredients are blitzed together in a food processor until the nuts are finely chopped and start coming together to form a sort of dough.
This is pressed into a 9 inch tin and baked for 20 minutes, or cooked in the microwave for 6 minutes. You can then fill your pie crust with a filling of your choice.
This is a really simple and easy way to make a gluten free pie crust that can be used for any kind of dessert pie. Make sure your pecans are finely ground, then add them to cinnamon and sugar.
Give it a good mix to ensure that the sugar and cinnamon are evenly distributed around the nuts. You can then add melted butter to bind all of the ingredients together.
The trick to this recipe is chilling the pie crust in the refrigerator before you bake it. This helps it to keep its shape.
This pie crust is more like a traditional pastry studded with pecans. It's ideal for pies that contain some kind of cream cheese filling, like cherry crunch or blueberry delight, as the flavors pair well and the textures contrast.
All you need is salted butter, flour and pecans. The butter is melted before it is mixed with the four which helps the dough to bind together.
The brown sugar used in this recipe gives the pecan crust a rich, caramelized flavor. You will need a food processor to grind the nuts to the right consistency.
The nuts, sugar and salt are ground together until they resemble fine sand. You need to keep an eye on it, as if you grind the nuts too much they will turn wet and sticky and you will end up with nut butter, which is not what you want.
For this reason, the pulse setting on your food processor is best.
This delicious pie crust is great for apple pie or pumpkin pie. The texture is similar to a classic shortcrust pastry, but it has chunks of crunchy pecans which adds flavor to whatever dessert you are making.
You can make this pastry ahead of time and keep it in the freezer until you need to use it. Make sure you wrap it well and thaw it before you roll it out.
There are a few tricks to getting this recipe spot on. First, you need to make sure that your pecans are ground up very fine so that they can mix evenly with the flour.
Next, you need to ensure that the butter you are using is refrigerator cold. Use your fingertips to rub the nutty flour mixture into the butter until it resembles breadcrumbs.
When you add the water to bind the dough, it needs to be as cold as possible to prevent the butter from melting.
Finally, once you have your ball of dough you need to ensure that it is well wrapped in plastic wrap and refrigerate it.
This is an ideal low carb and gluten free alternative to classic pastry or even a cheesecake base.
You can use it for lots of different desserts and the nutty flavor will complement many fillings and toppings – pumpkin pie, apple pie, banoffee pie, chocolate cheesecake, toffee cheesecake etc.
The brown sugar adds a richness to the flavor of the crust that is deepened by the sugar, coming together in a caramelized taste.
The great thing about this pie crust is that it can be used for baked or no bake desserts. It is made with ground pecans, crushed graham crackers, brown sugar and butter.
The graham crackers are salty and balance out the sweetness of the brown sugar. You can use your fingers or the back of a metal spoon to smooth out the surface of the pie crust as much as possible,
Whether or not you are intolerant to gluten, a lot of people benefit from cutting some gluten out of their diet. An easy way to do this is to replace pastry with this nut based pie crust.
Chopped dates are used to bind the nuts and also to sweeten the pastry, cutting down on the amount of refined sugar.
This recipe uses a combination of pecans and walnuts – two nuts with a similar appearance that go really well together. It has a lovely brown color and a satisfying taste that would work well with lots of different desserts.
The pie crust is flavored with cinnamon and brown sugar for a warm, spiced, caramelized taste that is totally irresistible.
Now let's take a look at some pies that you can make with a pecan crust. One of the best pie fillings to use is pumpkin, as it goes so well with the pecan flavor of the crust.
This is the perfect thanksgiving dessert and it's also gluten free and paleo friendly. The smooth pumpkin filling has a delicious maple and pecan topping as well as pecan crust for an extra sweet and nutty flavor.
This dairy free apple pie is suitable for vegans as is the perfect way to make use of your pecan crust. The crust is flavored with brown sugar, the apples are spiced with cinnamon, and there is plenty of butter for a rich texture.
This pie is ideal served warm with a scoop of indulgent vanilla ice cream. It makes 8 servings – but you may want to come back for seconds!
One of the obvious choices for a pecan crust is to make a pecan pie – you can never have too many pecans in a pecan pie! This recipe is sweet, sticky, crunchy, and spiked with bourbon for extra indulgence.
It even has brown sugar and vanilla whipped cream for decoration which goes really well with the caramelized flavor of the pie.
With pecans in the crust, pecans on the topping, and a caramel layer in the center, this pie is the perfect slice of nutty decadence.
This recipe uses a store bought pecan pie crust, but you can use any of the recipes on this list to make your own pecan pie crust from scratch.
A sweet pie filling is made from eggs, corn syrup, brown sugar, melted butter, cinnamon, salt and vanilla. The flaked coconut and pecans are stirred through before the mixture is poured into the pie crust and baked.
It turns a lovely golden brown color and the nuts on the top of the pie caramelize. It tastes amazing and can be served with a dollop of whipped coconut cream.
Chocolate tuxedos are luxurious and sweet. The pecan and graham cracker crust is filled with cream cheese filling with chunks of chocolate, then topped with chocolate ganache.
The ganache is silky and dark, contrasting with the creamy cheesecake – this is why it is called tuxedo pie. The cheesecake filling is not made like a traditional cheesecake, but is a mixture of cream cheese and marshmallow cream.
To finish off the pie, top it with toasted pecans after it has set.
Summary
This list gives you multiple recipes for making a pecan pie crust. It also gives you inspiration for some delicious pies that you can make with a pecan pie crust to really complement the flavors and textures.
There are vegan friendly recipes too. Once you realize how easy it is to make a vegan pie crust, you will want to do it all of the time.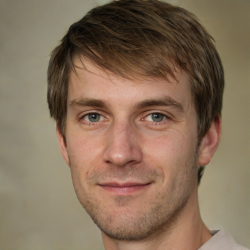 Latest posts by Mark Williams
(see all)