Tarts come in all shapes and sizes. However, there are a few qualities that distinguish a regular tart from an exceptional tart.
For instance, there needs to be an adequate base to filling ratio, a buttery, crisp pastry, and, most importantly, a deliciously mouthwatering filling that satisfies your taste buds with every bite.
One type of tart that you can never go wrong with is the humble almond tart.
The combination of almonds in a soft cake-like filling all wrapped up in a buttery pastry is a true winner.
With this in mind, we have created a guide to 15 delicious almond tart recipes that you will love.
Let's jump straight into it.
Enjoy!
Take a trip to Lisbon without having to leave your house with this Rich Stein butterscotch-tasting Almond Tart. This is a simple, but indulgent, recipe that is perfect for dessert or a light afternoon treat.
This almond tart takes a twist on the classic recipe by the addition of butterscotch-tasting almonds embedded in the pastry case.
Unlike some other recipes, there is no almond paste; this results in a crispy, crunchy, and light base.
An optional addition would be to dot the tart with fresh raspberries and a sprinkling of icing sugar for an extra flair. However, it tastes just as delicious on its own, too.
This recipe features a delicious almond tart, peppered with irresistible cherries.
If you feel intimidated by making your own pastry, don't be! Trust us, it is definitely worth the extra effort.
This strawberry almond tart recipe is packed full of deliciously fresh strawberries, as well as a soft, but almost chewy, French almond filling.
Not only is it incredibly easy to make, but it is an absolute family favorite dessert – perfect as a hot summer's day treat.
Since this tart is best served at room temperature, it makes for the perfect picnic dessert! And with the bountiful berries included, you couldn't get something more appropriate.
If you're lucky enough to live somewhere near a strawberry field, then you should make the most of it with this recipe. Since, the fresher the strawberries; the better!
This prune, rum, and almond tart recipe is so deliciously warming, it's sure to become a crowd favorite!
This tart is served with a wonderful rum-flavored custard and cream which brings all the different flavors together perfectly.
If you're looking for the best winter dessert, then this one is perfect!
This almond tart is unique in that it features both a shortcrust base and dates – the perfect combination for the ultimate tart.
For the base, you can save time by using a self-raising flour as this prevents the necessity to blind bake your crust.
However, simply ensure that you're cooking it on a heated baking sheet to ensure the pastry is crisp and light.
Featuring a melt in the mouth pastry crust with the classic combination of almond frangipane and pear flavors, this tart not only looks amazing but tastes delicious, too!
You can't go wrong with the combination of pears and almonds – they go together like two peas in a pod.
In the recipe, the pears are lightly poached within a vanilla and cinnamon syrup, allowing the tart and sweet flavors to take center stage.
The final touches include an apricot glaze which works in perfect harmony with the other flavors while providing a beautiful glazed finish when baked.
This gluten-free almond tart ensures that everyone has the ability to taste the delights of an almond tart, even those with a gluten intolerance!
The tart features a squidgy almond tart which features a generous amount of crunchy flaked almonds toppings and raspberry jam.
The best part? It's super simple to make! Making it the perfect meal to serve to your friends and family after a delicious meal. It's sure to be a crowd pleaser.
Not only does this apricot and almond tart look simply spectacular but it also tastes utterly delicious.
On the outside, you'll find vibrant orange apricot slices; dusted in a layer of sugar, all encased in a golden-brown base.
Bring it along to your next potluck and we guarantee there won't be any crumbs left!
A flaky, crispy shell is packed with delicate almond cream, topped with sweet, juicy apricot slices – what's there not to love?
Peaches are one of those fruits which evoke feelings and memories of summer sunshine and relaxing days spent out in the sun.
This is only enhanced in this peach and almond tart. Being the ultimate summer fruit, when incorporated into a tart, you'll have the perfect dessert to serve throughout the summer months.
The perfect way to end any day – plus, the whole family will love it!
In this recipe, you can substitute the peaches for any other in-season fruits including apricots, raspberries, plumbs, and blackberries – each one making an excellent addition to the humble almond tart.
The vegan almond butter tarts are the perfect sweet treat to bake over the weekend. The pastry contains hints of sweetness thanks to the dates, while the filling of almond butter creates a caramel-like inside.
Serve this tart straight from the oven for best results. Although, you can keep it in an airtight container to eat it throughout the week!
This famous Italian almond tart recipe features a juicy fruit filling with tons of crunch!
The term 'don't judge a book by its cover' definitely applies here, since while it might not look like much on the outside, it's the inside where you'll discover some mouthwatering flavors and aromas that will blow your mind.
While the all-beige appearance may put you off – trust us, the end results will be worth it.
Sometimes simplicity is key, and here, there are no fancy toppings or sauces to make it appealing, just natural, flavorful ingredients.
The secret to this recipe's delicious flavors all lies in the homemade almond paste. Serve yourself a slice of this fragrant, moist tart to go with your afternoon coffee.
Blackberries take the center stage in this almond tart. When baked in the oven, they become bursts of flavor, so that with every bite you'll experience the oozy goodness of the blackberries.
With only a handful of simple ingredients, and under 30 minutes of your time, you'll have this whipped up in no time. Essentially, the oven does most of the work for you!
You'll be rewarded with an appealing, yet delicious, tart that is sure to impress all your guests.
These gorgeous French-style almond tarts are small packages of delight! Featuring an appealing golden-yellow appearance – they are sure to be a hit at your next social gathering.
The best part? These tarts offer plenty of almonds which contain large amounts of Vitamin E and unsaturated fatty acids.
Although, that doesn't mean you should be eating these sweet treats every day as they still contain sugar.
Instead, consider these tarts as a sweet treat for special occasions. The most important thing is that these tarts are soul foods and are sure to make you happy with every bite.
These rhubarb and almond frangipane tarts are simply stunning. While they may require a little extra effort – trust us, it will definitely be worth it!
In these cute pastry parcels, you'll find sharp rhubarb and a sweet almond frangipane which balances all the different flavors out to work in complete harmony.
While frangipane may sound like an intimidating ingredient, you'll be surprised at how easy it is to make, and after, you'll feel like a professional baker.
Galician almond tart, also known as Tarta de Santiago, is a traditional Spanish dessert featuring hints of sweetness throughout with bursts of citrus flavorings.
It is a delicate tart consisting of a filling composed of eggs, ground almonds, lemon zest, sugar, and pinches of cinnamon.
Once baked, and completely cooled, dust the tart with some powdered sugar before serving.
With each bite you'll be transported to the Spanish countryside without ever having to leave your kitchen!
Final Thoughts
Almonds are a superb ingredient to bring out all the different flavors within a tart – making them the perfect pairing with a range of different fruits.
You may have already noticed that a lot of these recipes contain various different fruits, so, there's sure to be something you'll enjoy.
Hopefully, this guide has provided you with some inspiration for your next almond tart creations. While almond tarts can taste delicious on their own, the added fruits bring out bursts of intense, sweet flavors.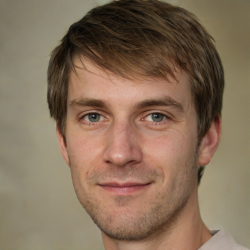 Latest posts by Mark Williams
(see all)