As the summer season begins to fade away, so do many delicious fruits and vegetables synonymous with summer. However, one fruit you don't have to worry about leaving is the humble plum.
Most plum varieties become ripe enough to eat between late spring and early summer. You'll know when your plum is ripe as it will be flavorful, juicy, and sweet. An unripe plum will contain no sweetness.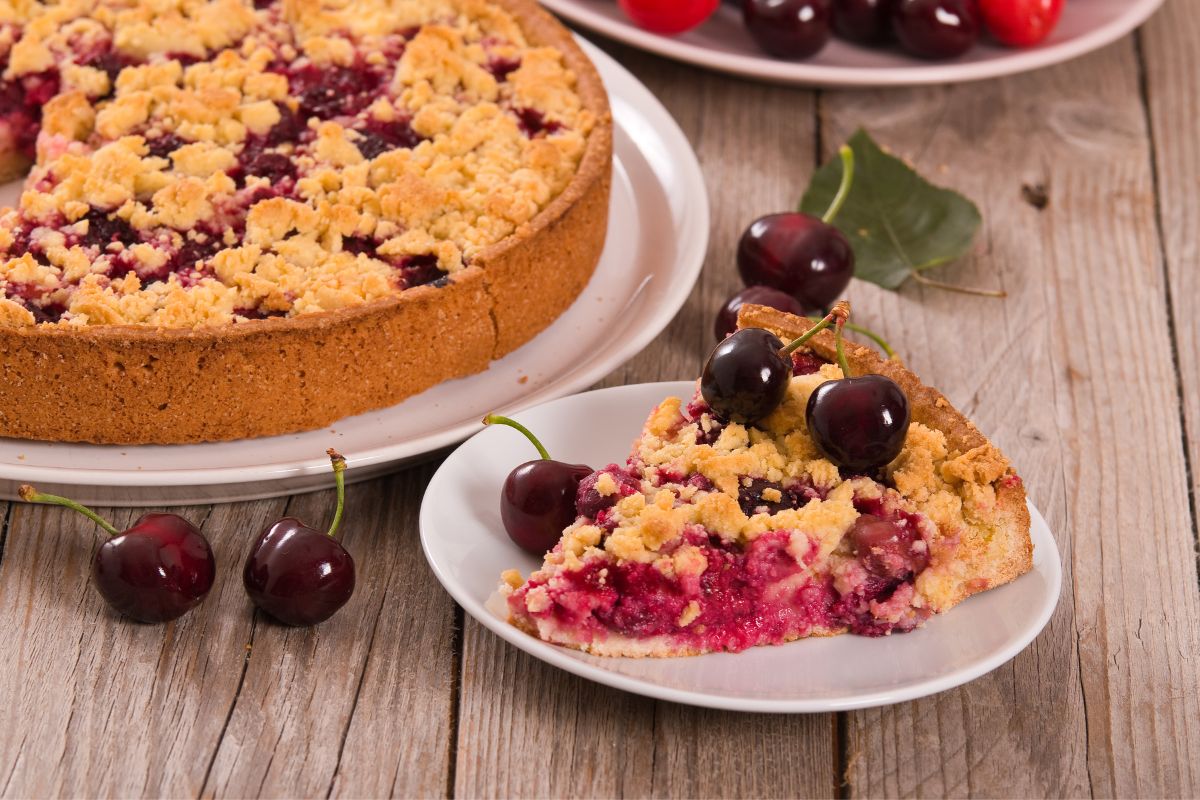 Likewise, another way of deciphering the ripeness is to feel the texture of your fruit. A ripe plum should be soft and 'give' when pressed. Alternatively, an overripe plum will be very soft and squishy (and usually found on the ground).
On top of this, plums are chock full of fiber which helps to slow down the blood sugar spike after eating carbohydrates.
With all this in mind, this article will be exploring everything plum in 15  delicious plum tart recipes. 
Let's get straight into it!
When stone fruits come into season, you know you're in for a treat, and these mini plum tarts are utterly delicious and so quick to make – you can't go wrong!
In this recipe, you'll find a flaky pastry topped with a sweet cream cheese mixture with slices of fresh, juicy plums.
Since they're mini, these tarts make the perfect accompaniment to your brunches, desserts, or simply with a cup of coffee. While the recipe is simple, the end results are impressive!
With only approximately 30 minutes – including preparation and cooking – you'll have these sweet treats whipped up in no time. Perfect for unexpected guests or an easy, sweet dessert.
Sometimes, the simplest of recipes produce the best results, and this plum tart recipe is a prime example of this. 
With only a few simple ingredients atop a sour cream crust, voila! – a sweet, delicious treat.
Essentially, this recipe relies on the natural goodness of a few very uncomplicated ingredients to produce something amazing.
Fresh sweet plums are covered in a brown sugar glaze encompassed in a butter and sour cream pastry – sounds amazing, right?!
The only thing that can improve this recipe is by serving it with a scoop of vanilla ice cream on the side. But, either way, it's delicious!
Have you ever thought about transforming the humble crumble into tart form? Well, this recipe does exactly that!
This Italian plum tart recipe features perfectly ripened summer plums nestled under a layer of buttery, crispy, and crunchy pastry crust – the ultimate summer dessert!
Baked within a springform pan, this tart is both easy to transfer and handle. You don't want to worry about any anxious feelings when flipping a crumbly pie out of a cake pan.
If you have never tried a plum frangipane tart, then you're missing out! It is among one of the tastiest tarts out there, and to top it off, it looks pretty spectacular, too.
A flaky, buttery shortcrust pastry tart shell layers with a sweet almond frangipane filling and then topped off with beautifully colored plum slices.
Once baked to golden-brown perfection, you'll be rewarded with a sticky, delicious sweet treat.
Serve either hot or cold, with a dollop of ice cream or whipped cream on the side, and there you have it!
This mirabelle plum tart recipe is straight from the Lorraine Region which is a typical late-summer treat for the citizens of the area.
If you're lucky enough to get your hands on some mirabelles, then definitely try this recipe out!
However, since mirabelles are extremely hard to find outside of Europe, this recipe features small, golden ripe plums.
While these plums are more acidic and less sweet than their mirabelle counterparts, the added sugar makes up for lost flavors – you won't be able to tell the difference!
While the look of this light plum tart recipe may seem intimidating, it couldn't be easier to make! You'll be rewarded with an impressive-looking tart that is sure to be a showstopper at any social gathering.
With only a few simple ingredients, including pre-made puff pastry, sugar, redcurrant jelly, and, of course, plums, you'll have this recipe whipped up in no time.
For the finishing touches, serve with a dollop of creme fraiche.
Much like the classic plum tart, this recipe features a Bakewell twist with a layer of jam and fresh, plump plums on top.
It's a simple, yet effective recipe, that not only looks the part but tastes utterly mouthwatering!
If you're looking to bake something for a lazy afternoon or over the weekend – then this is the perfect sweet treat for you!
The plum hazelnut frangipane tart is absolutely gorgeous. The combination of the beautifully colored baked plums, the buttery, crumbly pastry, and the creamy hazelnut frangipane makes it a match made in heaven.
Stone fruits can be used to make a range of crumbles, pies, and tarts; however, this plum tart tops them all!
The best part? It's incredibly simple to make! Using store-bought shortcrust pastry dough (normal pie dough), along with a few simple ingredients, and, of course, plums, you'll have yourself a delicious, yet impressive, dessert.
In this plum and almond tart, piles of sweet, juicy, and ripe plums are layered on a soft, almond frangipane, all within a buttery, sweet pastry crust.
Serve with cream or ice cream, and you'll have yourself a mouthwatering dessert, or a sweet treat for any time of the day!
Don't let the homemade pastry in this recipe put you off, it's surprisingly easy to make and leaves you with that flavorful, wholesome homemade dessert feeling.
Flavored with gentle spices, this sticky plum tart celebrates the changing of seasons, from summer to fall. You can either serve it as a dessert or a brunch cake accompanied by whipped cream or a generous amount of vanilla ice cream.
The plums in this recipe are quartered and nestled within a buttery, flaky crust where they soften to produce a mulberry-colored, jammy pocket when baked.
Warm spices, such as cardamon, cinnamon, and nutmeg, are included which complement the fruit perfectly. Serve this dessert at your next dinner party and it's sure to be a crowd pleaser.
This pump tart featuring ricotta and greek yogurt is the perfect dessert to accompany your hot, afternoon brew! If you're a fan of juicy, sweet plums, then this is the tart for you!
Requiring only 20 minutes of your time; then the oven does the rest of the work for you! It is the perfect fuss-free dessert for midweek desserts or a quick sweet treat.
This rustic almond plum tart recipe incorporates deliciously fresh black plums hidden in a layer of almond goodness, all within a buttery, flaky pastry base – making it a gorgeous summertime treat. 
Plus, it is incredibly easy to make! The pastry takes minutes to whip up and, for the filling, all you have to do is throw a few simple ingredients together to create a low-effort, but delicious, dessert.
You can't go wrong with fruit tarts. And this plum custard tart trumps them all! Not only are they incredibly delicious to eat but they are also cheap to make – what's there not to love?
This recipe features a sweet, buttery crust, topped with plums, ground walnuts, and a smooth custard made from egg, flour, sour cream, and milk.
It's so simple; you'll be making it every day!
This German plum tart features a buttery, golden crust of fruit-filled goodness that simply melts in your mouth.
With only five simple ingredients and 30 minutes of your time, you'll have a simple, yet delicious dessert that can be presented on the dinner table in no time. Although, it might not be there for long!
Planning an Easter get-together and wondering what to make? Why not try out these caramelized plum tartlets?
Firm-ripe plums contain just the right amount of tart, while the added glaze provides a nice touch of sweetness – balancing the two flavors out.
Overall, this is a super-easy recipe to make and is sure to be a crowd pleaser during any occasion – your guests are sure to be coming back for seconds!
Final Thoughts…
Plums are the perfect fall fruit. While summer may be coming to an end, you can still enjoy delicious, sweet flavors by incorporating plums into your meals and desserts, or, in plum tarts!
From Italian plum tarts to plum Bakewell tarts, hopefully, this guide has provided you with some inspiration for your next plum tart creations.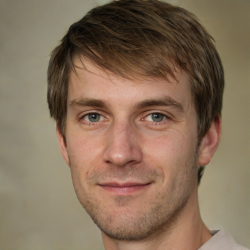 Latest posts by Mark Williams
(see all)