Scotch pies, or meat pies as they are generally known for anyone outside of the Uk, tend to be made with minced lamb or beef, mixed with herbs and stock, then placed into a pastry shell and baked to perfection.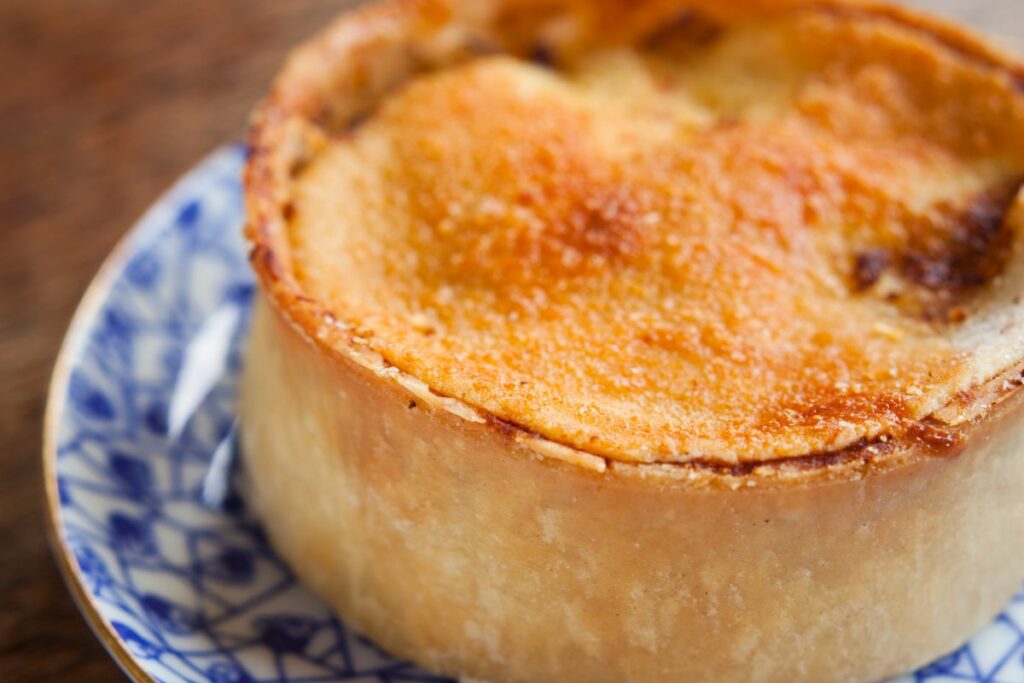 If you want a way to limit the measurements for a nice snack or you can serve it as part of the main course alongside some country or white gravy with some veggies on the side.
There are many ways you can enjoy this classic British delicacy, and it can be a nice change from your other meat or pie recipes.
Below are 15 of the best scotch pie recipes that go from the traditional to the way to the usual, so you'll have plenty of opportunities to get creative in the kitchen.
These are as authentic looking and tasting as you'll find, as you have the lard, salt, bread powder, lamb, mace, mixed herbs, pepper, and stock that make up this delicious and crispy pie that can be baked for around 40 minutes at about 374 degrees Fahrenheit.
The filling is all mixed in a bowl, so you can customize the consistency and taste by adding more herbs or some stock, where it can be served with any vegetables or even some fries if you're daring.
Taking its cue from the classic recipe, this uses lean ground beef, onion, beef bouillon granules, water, cornstarch, and some pastry, where you can combine the cornstarch with the beef mixture to get a creamy and thick filling.
This recipe is ideal when served with mashed potatoes, so it works with the mixture and is even better if you apply some gravy to this one, giving you a warm and hearty meal.
This homemade pie will warm anyone who has it as a main meal, and you'll find this recipe has been finetuned with some nutmeg, peppercorns, parsley, and mint, for a unique take on this recipe, and with all this flavoring, you could get a rejuvenating feel afterward.
You can glaze your pie with some egg yolk, and you'll find when it finishes baking, you get a nice golden brown crust that will give a nice crunch when you take a bite.
We're going back to basics with this one, you can change the recipe around a bit and vary the filling to your heart's content, where you can use lamb, beef, or a mixture of both, so you get the chance to determine how intense or meaty you want the recipe to be.
If you can find premade shortcrust pastry, it can work just as well, and you'll find this way that you can spread out your mince in these pastries, so you get a nice flavor and consistency all the way through.
This recipe is very much how you would prepare this dish in the Uk, so with some baked beans and some thick-cut fries on the side, and uses puff pastry, so it rises easier and becomes flaky when you cut into it.
You can get adventurous with the beans by using the branded variety or by making your own by using Haricot beans simmered in tomato sauce dressing with some oregano seasoning if you're not a fan of baked beans.
Here is a chance to try out two different classic Scottish recipes rolled into one, as you can use lean scotch beef and some good quality haggis, and you can get your fix of veggies as this recipe uses onions, carrots, celery, swede, and potatoes, with the opportunity to try other mixes.
You'll find the use of some red wine vinegar, Worcestershire sauce, beef stock, and some mustard for a side garnish is going to give you many different flavors that vary in intensity, which makes it excellent comfort food for those cold evenings and can serve up to 8 people.
A more eccentric type of recipe that you might not find with traditional means, this recipe uses bread rolls, a premade scotch pie case, and here you can fill it with anything you like, so you could use peas, cheese, and onion, spicy salsa, or even with some fried duck egg.
You could even add some curry mix into your pie and have your roll buttered, so you get an authentic British snack, and this makes a good mid-day or evening snack if you don't feel like making anything too filling.
You've got the pie case sorted, but what if you could make your own scotch pie mix that has a nice blend of meat, seasoning, and, interestingly, some biscotti pieces in the mix?
You can make your own pie seasoning where you can add your preferred spices, and all you do is add water to your mix, allow it to stand for 20 minutes, then add it to your pie cases, and once in the oven, these ingredients are going to form something unique to your tastes and requirements.
A nice choice of vegetables instead of your classic beef or lamb ensures that you don't miss out on this lovely and warming recipe, as you can use mushrooms, walnuts, chestnuts, garlic clove, chili flakes, dark soy, and some dried tomatoes for the ultimate vegan-friendly filling.
If you still want that crispy pastry, you can use plant-based butter, agave syrup, and some soy milk and baked to perfection, leaves you with a nourishing meal that you can serve alone or with some lovely steamed veg on the side so you have a versatile dish here.
You want in on the scotch pie action, but you have a gluten intolerance, but that doesn't stop you from making some changes to this recipe, as you can use gluten-free plain flour mix and potato flour, and the rest of the ingredients stay pretty much the same.
You can use Szechuan peppercorns, lamb mince, stock, a finely chopped onion, and a mix of black and white peppercorns, which blends really well when you sautee them, and you should be left with a nice filling that isn't too chunky.
Suppose you can get hold of some pheasant. In that case, you can make this classic scotch pie recipe with a twist, as this one uses juniper berries, porcini mushrooms, large shallots, dry white wine, celery ribs, turnips, baby carrots, and some garlic cloves to make this delicious and filling pie.
You can steam all the vegetables to make them more tender and gives your filling that much more of a refreshing taste, and you can throw it all together quite quickly.
A traditional pork pie is just as popular as scotch pies, so here you have the chance to try a delicacy that may be of an acquired taste, but the use of some ground pork shoulder, minced belly pork, ground mace, nutmeg, and black pepper may change your mind.
The pork filling can easily be placed inside the cups with the jelly, which can enhance the flavor of the meat and ensure the texture is moist but firm when eaten.
You might be more familiar with macaroni and cheese, and you'll find that this can be a simple recipe to make and only requires two portions of hot water-crust pastry and half a portion of macaroni and cheese.
You make the cups and add in the macaroni mix, then you can add some sprinkled cheese over the top for a nice and densely filled pie.
This one has some similarities with a scotch pie but is more universally recognized and contains ground beef, pork, chopped onion, mustard powder, herbs, and some cubed potato pieces for a nice homely and warming pie.
You could add some spices, some garlic cloves, and some stock to make it even more fulfilling.
We finish off with a recipe that sounds a bit unusual, but you might find works well, as you can use boneless lamb or mutton shoulder, onions, chili powder, chopped tomatoes, some garam masala, and all of this is placed inside a nice puff pastry.
You can serve this with some mango salad to offset the zingy and spicy flavors you can get from the pie.
Conclusion
Not everyone is going to like these recipes, as they can seem unappealing, but we find that the filling you make is pretty customizable and can be very nice if you like the tastes of home or if you want something to keep you warm, so you have many options regarding this classic pie recipe.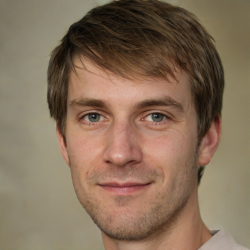 Latest posts by Mark Williams
(see all)