On a cold day there is nothing better than tucking into a plate of warm comfort food.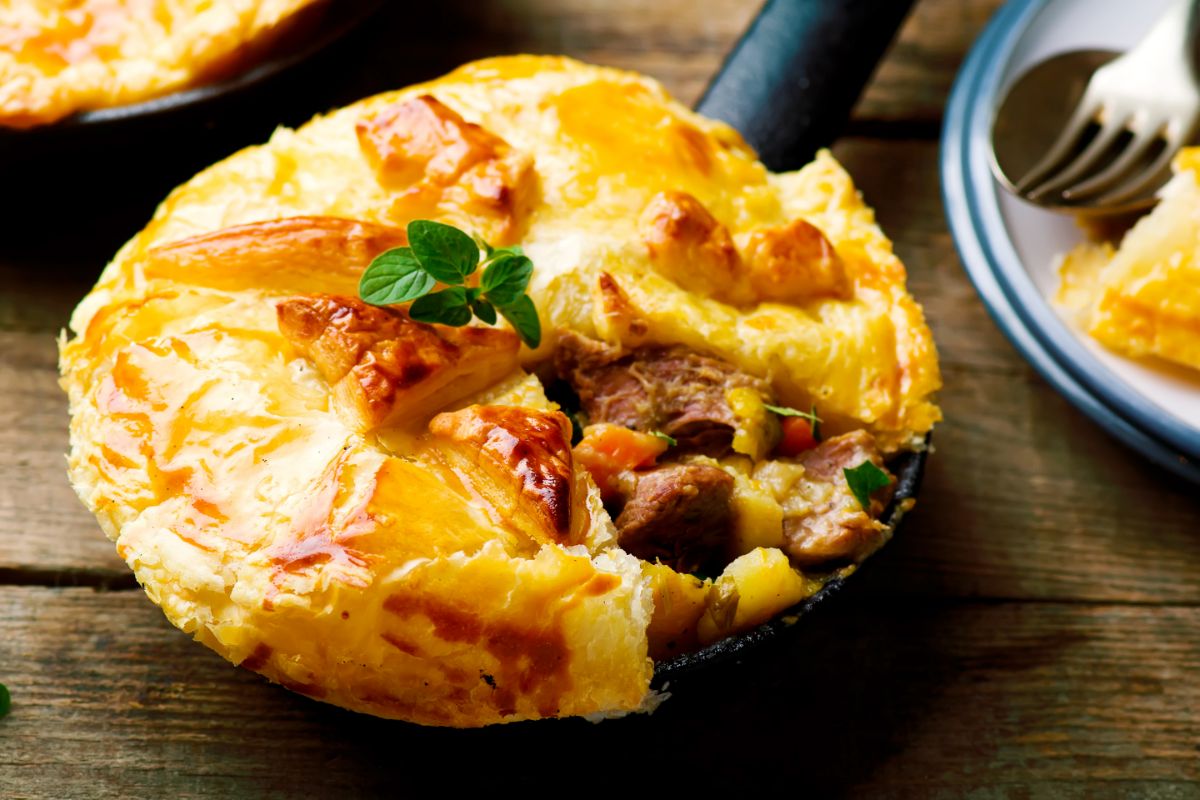 One of the best dishes you can have is beef pot pie. It is rich, savoury, and so satisfying.
It will instantly make you feel cosy, no matter how wet and windy it is outside.
We have put together this list of the best recipes for beef pot pie for you to make at home.
Keep reading to find out how you can make this delicious comfort meal.
This recipe for beef pot pie is so delicious. The beef is so tender that it will melt in your mouth, cooked in a rich gravy flavoured with aromatic garlic.
The pie crust is golden, buttery and flaky. You can add whatever vegetables you fancy, but this recipe uses peas, mushrooms, onions and carrots for a classic pie filling.
There are different cuts of beef that you can use, but chuck eye beef works best if you want soft meat.
The secret ingredients are soy sauce and worcestershire sauce which help to give the gravy a really savoury flavour.
This beef pot pie is really easy to make and will turn out perfectly every time.
You can brown the meat first to seal in the flavour, then cook it low and slow to make it nice and tender.
The vegetables and beef are flavoured with rosemary which ties all of the ingredients together and adds a wonderful herby note.
The vegetables used in this recipe are celery, carrots and onions. The sauce is made with chopped tomatoes and beef stock rather than gravy, which gives it a sweeter flavour.
These mini beef pot pies are perfect for appetisers or to serve at a party.
They are filled with a rich beef filling with gravy, mushrooms, onions and carrots.
The pastry is buttery and perfectly flaky with a lovely golden brown colour.
They look and smell so appetising that your guests won't be able to resist them!
The recipes use store bought puff pastry to save you a bit of time, but you can make your own pastry if you prefer.
This recipe uses Campbell's condensed cream of mushroom soup as the base for the sauce, with some worcestershire sauce for a strong, savoury flavour.
This little cheat will save you a lot of time and adds plenty of flavour into your pie.
The sirloin beef steak is cut into cubes and cooked with potatoes, and frozen mixed vegetables.
It's so quick and easy but with all of the flavours and textures of a homemade pie made from scratch.
The ingredients are flavoured with thyme which complements both the meat and the mushrooms.
The cosy beef pot pie is really easy to make and is packed with nutritious vegetables for a nourishing meal.
You can use chuck steak if you want larger chunks of tender beef, or you can use ground beef mince if you prefer which is a lot cheaper.
Either way, your pie will taste amazing. To save yourself some time you can use a store bought pie crust.
However, it will work just as well with homemade pastry if you prefer to make your own.
The herb crusted pastry of this pie gives it an extra special flavour along with the buttery, flaky texture.
The beef is so tender you can pull it apart with your fork and it has a wonderful, rich flavour.
This hearty pie is just what you want to eat when you get in from a long day.
Alongside the beef is plenty of mushrooms, carrots, peas and onions which have a lovely flavour and plenty of veggie goodness. The beef is cooked low and slow for the ideal texture.
This recipe uses sirloin beef steaks to create a deliciously comforting pie.
You can use whatever vegetables you fancy, but frozen vegetables will be super easy and convenient.
This pie also includes hash browns – an ingenious way of including onions and potatoes in your beef pot pie.
Instead of having to make your own pastry, all you need is refrigerated Pillsbury pie crusts that you can roll out and use straight out of the packet.
These individual beef pot pies are perfect for a dinner party when you want to impress your guests with a good food presentation.
You can decorate the lids of the pasty with shapes or even the first letter of the guest's names.
The beef is cooked for a long time to get nice and soft, so make sure you choose the right cut of beef that will soften without disintegrating into the sauce.
Bacon, celery, carrot and onions are used in the sauce alongside the tender beef.
The sauce is flavoured with beef stock to make it nice and rich, along with brown stout for a deep flavour. It also has thyme and tomato paste.
This is the perfect recipe to use if you have beef leftover from your Sunday Roast.
You can also use up any leftover vegetables that you have.
If you don't have any leftover beef then you can still make this recipe by cooking up some cubes of beef beforehand.
The gravy is rich, meaty and creamy – just what you want from a cosy comfort meal.
You can use whatever vegetables you want in this pie, but carrots, onions and peas are the traditional option.
You can use stewing steak or braising steak for this recipe.
The lid is made with shortcrust pastry rather than puff pastry, which is thicker and gives more of a crunch.
This contrasts nicely with the soft pie filling. Pale ale is used to flavour the rich sauce that surrounds the beef but if you would rather not use alcohol then you can use beef stock instead.
Worcestershire sauce is also used in the sauce to make the flavour even deeper, along with thyme and bay leaves for a herby taste.
For the vegetables, this recipe uses onions, carrots and peas. The tomato puree really complements the flavour of the beef.
This beef pot pie is quick and easy to make and it has two crusts rather than a single pastry lid.
You can use up your leftover roast beef or cook up whatever cut of beef you want to use in the pie.
If you use leftover roast beef then it won't fall apart, but it will still be very soft.
If you want your beef to pull apart with a fork then you will need to use chuck steak.
You can use leftover beef gravy or instant beef gravy to make this recipe really easy.
These individual beef pot pies with mushrooms are really easy to make.
As they are small, you will want to dice your meat and mushrooms quite finely so that you get an even spread of ingredients in each pie.
You will also be adding carrots, onion and celery to the pie filling which makes it nice and savoury and introduces some lovely textures.
If you can use fresh thyme to flavour the ingredients this is preferable as it will be stronger, but dried thyme will also work.
To make this pie easier to make the recipes use store bought puff pastry which will come out perfectly every time.
Chuck roast is the ideal cut of beef to use if you want super soft, tender meat, but you can use other types of beef instead if you want to.
Onion, carrots, celery and peas are used in the filling to create a delicious range of healthy vegetables.
The ingredients are flavoured with rosemary, bay leaves, thyme, garlic, mustard, balsamic vinegar, worcestershire sauce and seasoned with salt and pepper.
If you have any leftover beef then this is the perfect recipe to use to turn it into a meal that can feed the whole family.
You can top it up with a bit more beef or just pad the pie out with vegetables and potatoes to make it go further without buying extra meat.
Unlike most of the recipes on this list, this pot pie is made with ground beef.
This is a lot cheaper than stewing steak of chuck roast, which makes thie recipe very budget friendly.
The pie crust is buttery and flaky and has a very comforting flavor which pairs perfectly with the rich meat.
Summary
With these recipes for beef pot pie you will always be able to whip up a perfect comfort meal for you and your family.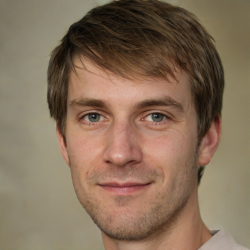 Latest posts by Mark Williams
(see all)