We love strawberries, blueberries, raspberries, and cherries because they can do so much to a recipe and give fullness to any tart or pie recipe, but grapes can be just as plentiful, and even though they aren't as well known as a dessert recipe, we're shining a light on them now.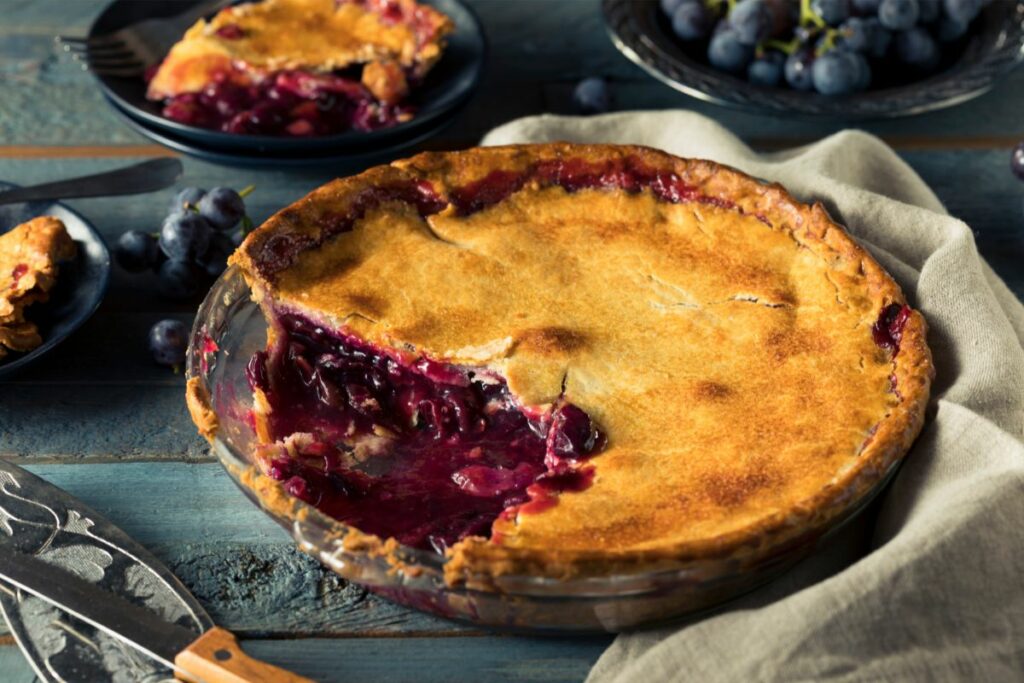 Concord grapes, when in season, can give you a sweetness that you might not find in other grapes and aren't too sweet to the point where they become too sour.
The recipes below use the concord grape to their best use and will give you an excuse to try out these kinds of grapes if you haven't already.
We thought an excellent place to start would be the classic recipe to give you an idea of how the recipe works and how you can become proficient at making it, so for this recipe, you can make the crust from scratch, or you can use a premade pie shell that can be just as tasty.
You can discard the skin on your concord grapes as you might find these are slightly bitter, but this depends on what sort of flavor you want and may even work if you pair it with something like a light drizzle or some ice cream.
A simple grape pie recipe, this one uses pie pastry, white sugar, all-purpose flour, salt, lemon juice, butter, and your concord grapes, but this recipe can take over an hour because you have to skin and prepare the filling, bake, then cool before you serve it.
You could use a premade filling of your choice, but you might not get the same freshness and zing that you can get from whole concord grapes, but the use of lemon juice brings this recipe into what you would expect a succulent dessert to taste like.
With a nice flaky and buttery crust and some juicy grapes as the filling, you'll find the cornstarch, pure vanilla extract, and even turbinado sugar for dressing is just what you need for an evening dinner pie and is made even better when the grapes are in season.
You can use an all-butter pie crust or use your own preferred type, and really any casing works here as long as it isn't too overpowering and allows the grapes to stand out, as you want a little bit of contrast.
Pies made fresh from the kitchen have something about them that has a pleasant soothing smell and can make a nice treat whatever the season, and the brown sugar and lemon juice make this one particularly delightful.
You'll find the pulp you boil in your saucepan allows them to soften a little bit, but they seem to take on a renewed kind of tang and get that texture back when you add the skins into the mixture, which gives you a current type of consistency that will go down nicely.
This recipe might look more like a crumble, but this is due to the streusel topping that sits on top of a grape filling that tastes somewhere between grape juice and grape jelly, so you get a dessert that is creamy and richly layered.
The butter you add to the hot pulp will only heighten the flavor even more, and when added to the pie crust, you will see that it simply oozes out, which gives you an excellent, deep, and juicy filling, which is what makes this recipe so desirable.
This recipe allows you to roll out your pie dough and decorate the lid in any way you like, so you could go for a grape cluster design that gives this pie a country or rustic look and allows the steam to escape from the pie easier.
You can add half of a vanilla bean to the grape filling to make it more decadent, and if you're going to a potluck or a barbeque, this recipe can be a good demonstration of your creativity in the kitchen, which many people will appreciate.
This recipe uses quick cooking oats and brown sugar, and combined with a pie shell can give you an excellent alternative if you find a regular rolled lid is lacking and you want that from-scratch look to your finished pie.
With the topping, you simply combine your oats, brown sugar, and flour, then you can cut in your butter until the mixture becomes crumbly, and then you can sprinkle this over your filling, so it all bakes into each other really well.
You might have made a concord grape pie before and found they are lacking, or perhaps you want to jazz it up a little, and if so, you can try this New York-style pie recipe that tastes as nice in the autumn, allowing you to use those ingredients that can freshen things up a bit.
What makes this pie even better is that you don't just get the sweet taste, but you can get a hint of tartness to it as well, and when you cut a slice, you can see the deep purple color of the grapes pour through, so you have a pie that looks incredible.
You love the fall season but are tired of the intense pumpkin flavors associated with it, so mix it up with this grape pie that gives you a gooey consistency and an explosion of sweetness that could even work as an alternative dessert at thanksgiving.
You can bake your pie at 375 degrees Fahrenheit for around 50 minutes, and one of the issues with a pie with a lattice top is that it can overflow, so putting a pan or dish underneath it to catch the filling can save you having to clean up any spills.
You like the buttery taste of crusts and cookies and wonder if you could transfer this taste over to a dessert recipe, and this is very possible with this simple pie recipe that takes 15 minutes to prepare and just over an hour to bake, where it will take its buttery and crumbly form.
We all like that dessert that has a deep filling, and while you may think pie recipes limit this slightly, this recipe makes it possible to create a filling that gives you some volume without it being too watery, as the grape pulp and skins are plentiful and enliven this dessert even better.
If you have some Pillsbury pie dough lying around, you can put it to good use with this pie recipe that gives you a sweet and fruity flavor you could use red grapes, honey, vanilla, and lemon juice for a burst in flavor that is bound to hit that sweet spot.
You might be tired of hearing about concord grapes, so we thought we'd shake it up a bit and use ruby red grapes, which can be just as juicy and plentiful, and you could go one step further and include some green grapes to create a flavor bonanza.
You can include all of your grapes and sugar into a saucepan and add some cinnamon to the mix. This can make your process more convenient as you don't have to worry about skinning the grapes as you would with concord grapes, saving you more time.
Black grapes are preferred by some because they have a deep rich flavor that is even better after a few bites, so it makes perfect sense to have them made into a delicious and zingy pie, and you only have to wash and layer them onto your pie base.
This pie recipe has a freshness that is hard to beat, as when eaten on the same day you prepare it, you'll notice a lot of flavors at work, and you can make a grape puree with some sugar as an excellent pie filler that you could use in other recipes like grape jam, perhaps.
You can watch as it rises that the sprinkled crust becomes bubbly and crumbly, and on first inspection, you'll notice it has a shortbread kind of appearance, but it can be just as buttery as you expect.
Conclusion
Whether you're looking for a delicious pie for something that can warm you up during the times of fall and winter, or you want a refreshing dessert for the summer that isn't too dense, these recipes can work just as well, and feel free to use other grapes and ingredients if you prefer.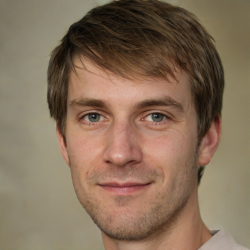 Latest posts by Mark Williams
(see all)