The elderberry is a deep purple fruit that grows on European elder trees. It has been used for colds and flu for a very long time. It is a common element in supplements.
Elderberries are believed to have many health benefits, which is why they are often used for medical purposes.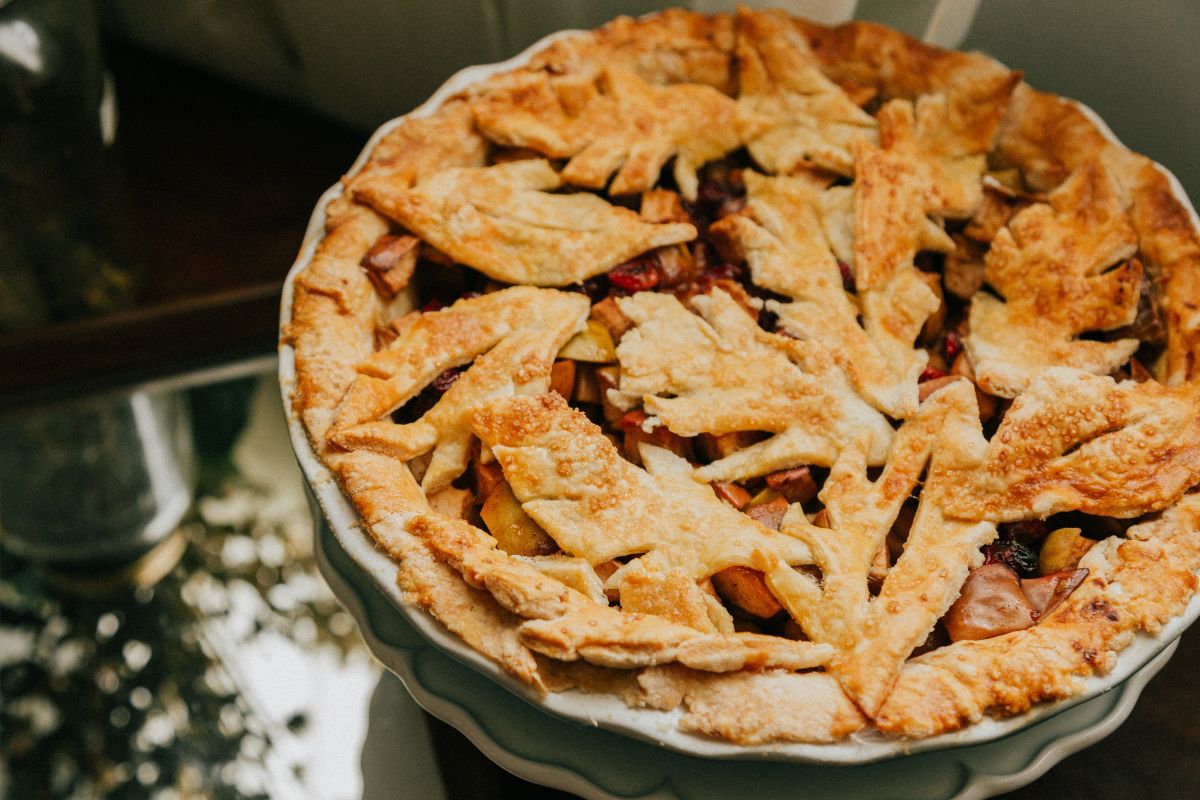 You can go out and get these berries for yourself with your family. Although, you might not have heard much about this berry.
However, when consumed raw, they don't taste particularly sweet and have a distinct acidic, bitter, and earthy flavor. However, they drastically alter in flavor when cooked, becoming sweet, earthy and fruity.
Hence, making a pie is the best way to use these small berries. We've collected together 15 amazing elderberry pie recipes you should follow and make at home.
You will not be disappointed with this Elderberry Pie recipe if you're searching for something a little unusual. You can utilize either dried or fresh elderberries to make this delicious pie.
A flaky crust and a thick, substantial elderberry filling are used to create this delectable elderberry pie.
Although a pre-made pie crust is used, you can use any other pie dough of your preference. Yet only 7 ingredients are required for this recipe.
The elderberries, which produce a sweet yet earthy pie filling, are the pie's star ingredient. Making this pie only takes an hour thanks to the simplicity of the recipe.
The perfect way to conclude a dinner is with this sour cream elderberry pie. The sour cream gives this pie a creamy layer and a richness.
Additionally, the sour cream lends to a lighter consistency and a lighter shade of purple.
Almond extract is also used in the recipe to bring out the elderberries' nutty and earthy qualities. Another straightforward pie that just requires a little more than an hour to prepare.
With the additional immune-supporting advantages of black elderberry syrup, this vegan purple sweet potato pie is a wonderful addition to your holiday spread.
The elderberry syrup that is used to make the filling is enhanced with a variety of spices. A thick, rich, and creamy texture is produced by adding sweet potatoes, coconut milk, and other ingredients.
This pie has a lot of strong flavors that complement one another. Additionally, because it is vegan and only takes an hour to make, the pie is healthful and simple. Hence, anyone could make it.
Elderberries and almond pastry are the perfect combination for a fall inspired evening dessert. An evening dessert with a fall theme might be elderberries and almond pastry.
The pie can be eaten cold from the fridge with a generous dollop of cream. Or served warm right out of the oven for a center that is softer.
You can make this pie in just an hour, so you'll have a sweet and nutty pie in no time. You can either put your own lattice on top of this pie or leave it topless.
Use sweet apples in this pie to counteract the elderberries' harshness. The pie's crust is made using a straightforward pastry dough.
Then you put your tart and sweet apple and elderberry filling inside. This pie is enhanced with the flavors of lemon, ginger, honey, and cloves.
A crunchy oat coating is then added. Once the pie is done, this gives you another delicious texture to enjoy with it.
In this variation, elderberry syrup, blueberry elderberry preserves, and Bavarian cream pie are combined. The pie's base is made of graham cracker or shortbread crust.
Spread your elderberry preserve on the bottom of the crust before pouring an egg and elderberry syrup on top. A custard topping is poured on top, creating a bubble effect and appearance due to bubble wrap being placed on top as the pie sets.
When you cut into this pie and see all the distinct, colorful layers of all the ingredients, it is very amazing. This pie is really impressive to present at any social gathering.
This recipe calls for homemade shortcrust pastry that is flaky. However, you could always purchase a prepared crust from a store. Then, a tart yet fruity filling is made by combining blueberries and elderberries together.
It's crucial to remember that the filling will be really rich and thick. The filling contains a significant number of seeds, as well.
Over time, these seeds will soften. This pie is an excellent substitute for those of you who like tarter desserts and pies, as well as being straightforward to make.
There are only six ingredients in this traditional recipe. Due to the employment of a double crust, the pie's top and bottom are both covered in pastry.
The filling's balanced and natural flavor is produced using just a few basic ingredients.
The elderberries are sweetened with sugar and cinnamon. The cinnamon also gives this pie a spicy, autumnal flavor. Making and serving this pie at the end of a meal is incredibly simple and delicious.
Mini pies have a certain appeal. It's just so fantastic with the delicious filling that flows out once you take a bite as well as the flaky shell on all sides.
Since peaches are naturally sweet, these pies don't require much more sugar. The richness of the peaches is offset by the addition of an elderberry syrup.
Although the elderberry flavor in this pie is more subdued, you can still taste it.
There is nothing easier than this Pioneer elderberry pie. It just requires a small number of ingredients, all of which you probably already have in your kitchen.
To enhance the elderberries' flavor and give the pie a sour kick overall, lemon or veggie is often used.
Since this is a very simple pie, you may add extra flavors. Such other fruits or spices. To create fillings and flavors that are more complex.
Why not put a unique spin on the traditional meringue pie? Elderberry juice is created and heated to create an elderberry custard-like mixture.
This is used to fill your pastry crust. A light meringue is placed on top of the pie after baking.
The tart pie filling is made sweeter by the meringue. While also incorporating a different texture to make this pie even more delicious to eat.
This pie is quite simple. It differs from other elderberry pies in that the main ingredient—rather than crust or sugar—is elderberries, and the spice mixture is excellent!
Anyone can make it, even if you're not a chef or have never made a pie before.
The pie's crumble-like topping is what distinguishes this pie as unique. The elderberry juices from the filling seep through and form a thick, gooey topping that is delectably mouthwatering.
This recipe yields individual pies, but you may combine it to produce a single, larger pie.
These individual pies, however, look quite adorable and charming. You probably already have all the components in your kitchen that are needed.
The use of biscuits or cereal as a layer in these pies to soak up any additional juices and keep the pie crisp is a great idea. Elderberry and strawberries combine well to create a strong but fruity flavor.
This easy-to-make, immune-boosting chocolate tart recipe just calls for six ingredients. It is also ideal for chocolate lovers out there.
You are reminded of the richness of fudge and the smoothness of cheesecake with each mouthful.
The fact that this pie only has 6 ingredients and excludes dairy and gluten makes it even better.
How can a traditional holiday fruit pie be made healthier? You fill it up with blueberries, elderberry syrup, and any other berry that you can find.
Elderberry syrup is used to give blueberries and any other berries you decide to use a sour and sweet flavor.
What makes this recipe so great is that you can use a variety of berries to make a truly delicious pie that the whole family will love.
Conclusion
Elderberry is a fantastic ingredient and flavor to incorporate into your cooking. When it comes to pies, they provide a rich and earthy flavor that works well alongside various fruits and species.
You can use the berry itself or turn it into an elderberry juice or syrup to use in your desserts as well.
We hope you have found this article interesting. We have given you 15 amazing elderberry pie recipes that you should make at home tonight.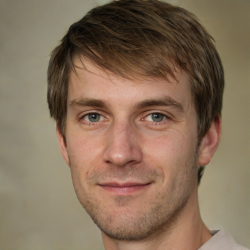 Latest posts by Mark Williams
(see all)