Using shortbread as your crust can bring a tender but slightly melting texture that can offer some crispiness as you take a bite out of it, and combined with your filling, you have a unique dessert with that lovely buttery goodness.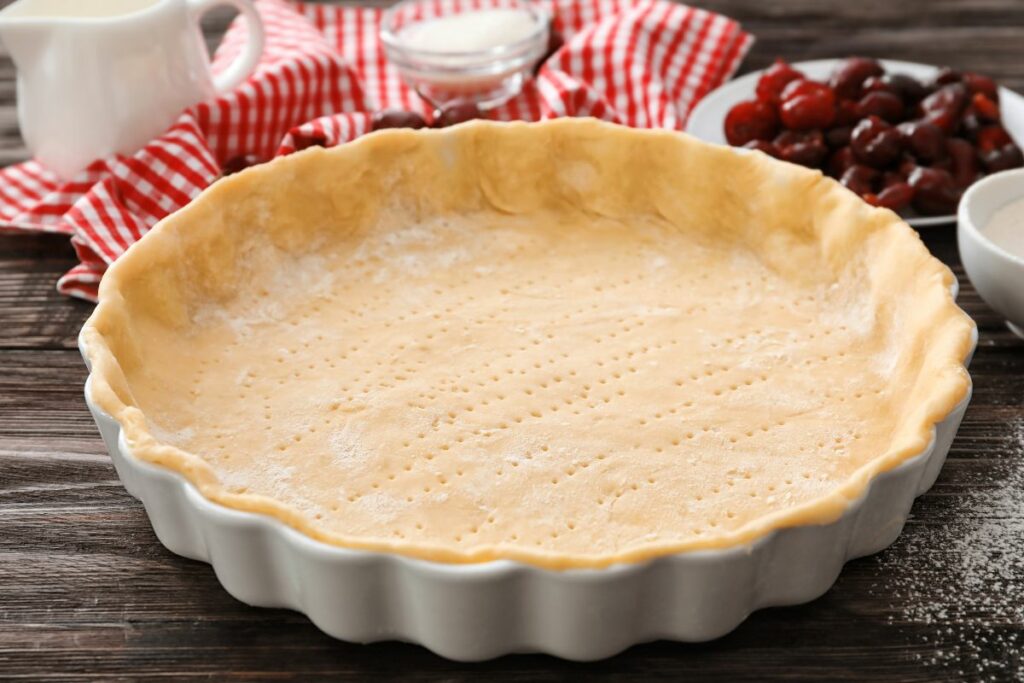 While you could use a Keebler shortbread crust that is ready to use and doesn't even require any baking, these recipes can be an excellent alternative if you are already making your pie and don't mind adding a few steps to your process.
Below are 15 shortbread crusts that will make your desserts even more spectacular to taste.  
If you're keeping an eye on what ingredients you use in your pie recipes, so this can be seen as the low-carb option, but you still get that buttery flavor, and it is ready to bake or can be left as it is and can be made in 20 minutes, so it can make your preparations even easier.
All you need is some almond flour, shredded coconut, protein powder, low-carb powdered sugar, and some salted sugar, and you can mix this all together and press this into a pan, where you can cool to let the crust harden as per your dessert recipe.
This cheesecake that is oozing with flavor can be made from a premade Keebler shortbread crust that you can pick up from most grocery stores, and you can use whipping cream, brown sugar, cream cheese, vanilla, and lemon zest that all pack a punch in sweetness.
What's even better is that you can simply mix all your filling together and pour it into your crust, and once left to cool, the center becomes set, and you have something that can be made in under one hour and serves up to eight people.
For this recipe, you have a bit more freedom in your crust base, as you could use some vanilla wafers, graham crackers, or stick with the Keebler shortbread base, which is a good option if you're looking for that crumbly and sweet crust taste.
All you need is some bananas, whipped topping, and some milk to make what is undoubtedly one of the creamiest desserts you've ever tried, and you can add the whipped cream on top to your desire, so this dessert remains a firm favorite with many dessert lovers.
This pie has a nutty and buttery flavor that can pair well after a savory meal, but the flavors aren't too strong and give a refreshing feeling where you could make this pie in a few different ways, but pecans complement this recipe exceptionally well.
You can use a Keebler crust or make your own crust with hints of vanilla and sugar in it to give you a nice crumbly texture that, with the filling, will simply melt in your mouth, and we think there's no better feeling.
If you want something more tart-like and want that classic dessert look that fills the room full of rich aromas, you can try this raspberry pie recipe that can be applied to pretty much any pie crust recipe you throw at it, and it all depends on how much time you have.
While you boil the raspberries, you might be tempted to try some, and we wouldn't blame you, you will see why as you bake and leave it to cool and find the filling has more volume. With some ice cream, we find it brings it all nicely together.
You love homemade recipes but aren't sure how to replicate the aromas and flavors you remember so well, but all this can change with this crust recipe that isn't too difficult to make, and practicing with it can get you the perfect result you're looking for.
All you need is some melted butter, flour, and powdered sugar, and you can mix it all together and pour it into a pie plate, then bake it for 25 minutes, and you'll find the result gives you a nice puffy and crumbly crust that is ready to be made into a delicious dessert.
You want a more buttery crust, like the types you can find in bakeries, but there is a way you can achieve the same result using some common ingredients and uses brown and regular sugar that gives you a nice burst of flavor.
When mixing your ingredients into a bowl, you want to ensure that you beat vigorously for 3 minutes, which makes the shortbread crispy, and that it all holds together and keeps in that flavor even better when you tightly lay it into your pie or baking dish.
Here's a nice cookie crust that works with any kind of no-bake filling and doesn't interfere with your keto or even paleo diet. It uses ingredients that you might already be familiar with, so you can make your pie crust with confidence.
This recipe uses blanched almond flour, monk fruit sweetener, maple sugar (for a paleo diet), butter, flax seed meal, and sea salt, so if you aren't loving the flavor you get from the result, you can always tinker with the recipe to get the taste and texture just right for you.
This crust recipe is likely one of the most effective recipes out there for getting that authentic shortbread look to your recipe, and here you can use cinnamon crackers, wafers, or cookies, which we think give you the best crumbly texture to your crust.
You only need to add sugar and unsalted melted butter and get mixing, which is usually the best part of this recipe and you should mix it until it becomes like sand, and here you can place it in a pan and press down until it is compact.
This recipe saves you the time of having to roll out your dough and get it the right size, as all you need to do is stir it all together and pour it into a dish, then you can freeze it until it becomes firm and so you then have a crust that is ready to be made with any filling of your choosing.
You're short of time and don't want to have a load of washing up to do later on, and if so, this one is perfect for you, as you can use all-purpose flour, salt, sugar, vegetable oil, and milk, and if there is an even simpler recipe than this, we haven't come across it yet.
You can even mix your ingredients into the dish bowl you want to bake it with, as you simply use a fork to fold the dry ingredients into the wet ones, and you can use your hands to lay the mixture on the bottom and sides, and that's it.
A vegan-based crust doesn't have to be boring, as you can use a gluten-free flour blend, salt, baking powder, vegan buttery sticks, cane sugar, vanilla sugar, and plant-based milk, which can all complement a tart recipe very well, as the crust sits nicely around the filling.
This crust recipe is a blend between crumbly and flaky and is very easy to work with, so you can avoid any mess or quality issues as it can be straightforward to put right, as you simply mix, roll, then layer the pie crust, and would suit a nut or fruit filling very well.
A lovely lemon meringue pie that you can go all out with, you'll find the meringue and a homemade or Keebler shortbread pie crust will do wonders as you get a nice blend when you bake, then cool, but this one can take some time to prepare.
We finish with an excellent shortbread recipe idea that is perfect for the holiday season, as these tasty mince pies have a buttery and crumbly outside that contains a sweet and syrupy filling that will definitely fill you with joy.
You don't have to use mince as you can adapt this recipe for any type of filling, as stewed fruit or any other sweet filling can work just as well here and can fit nicely in your fridge if you have any leftover.
Conclusion
If you find a pie recipe that deviates from the shortbread crust element, there is always room for experimentation, and you might find your method to work better as long as your ingredients are able to set and have a nice consistency, as you don't want it all to look flat or lose its shape.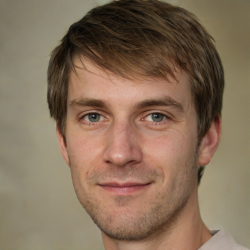 Latest posts by Mark Williams
(see all)