Peanuts are a great ingredient to use and can add a sweet and savory flavor to a pie.
Especially, as they can also add a nutty flavor to your pie and in some cases they provide another texture to your pie that you may not have had considered.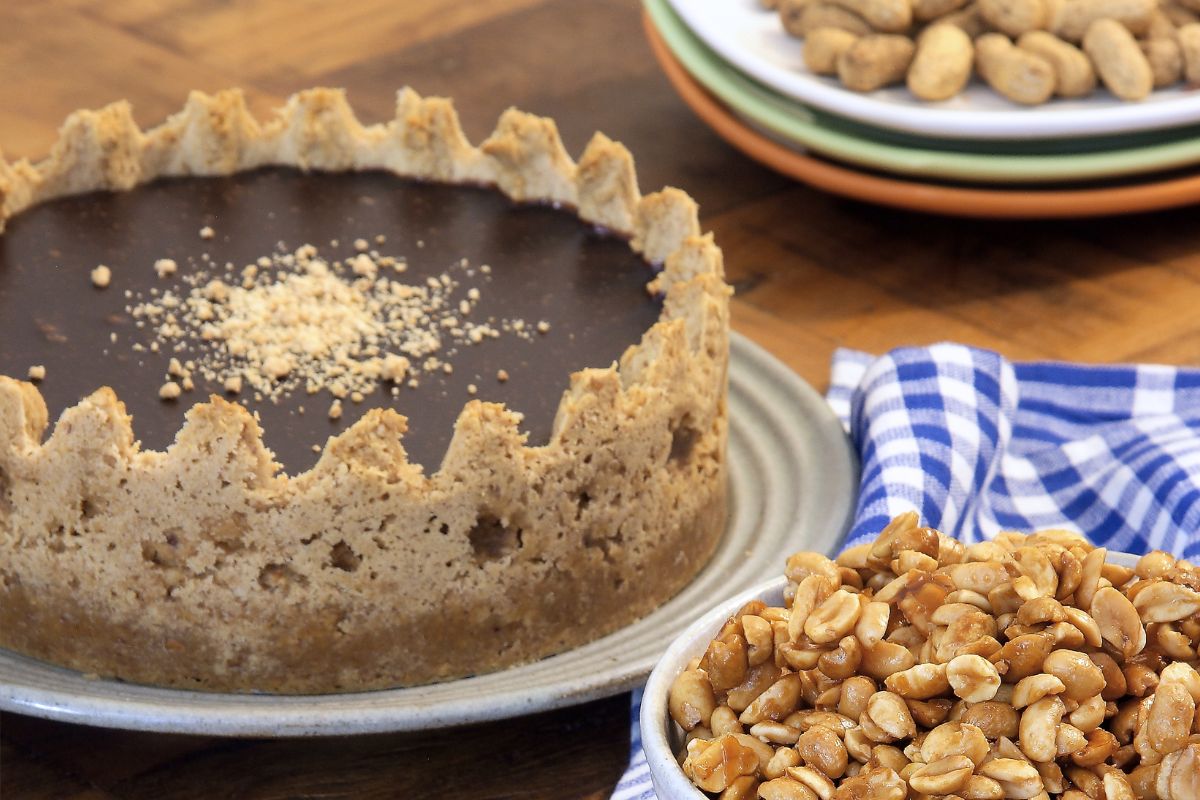 In this article, we collected together 15 amazing peanut pie recipes that you should be making at home.
This Virginia Peanut Pie is a pie that is extremely similar to a traditional pecan pie. However, instead of pecan, peanuts are used. This is a really tasty pie which combines flavors that are both sweet and salty.
A flaky brown sugar crust is created. It is then paired with the peanut filling. Overall, this is a really simple pie, which is packed full of crunchy and salted peanuts.
You only need a handful of staple ingredients to produce this delicious peanut pie.
With this recipe, you will be creating an almost cookie-like crust that is full of peanut butter flavor.
Then you have the oozing and gooey peanut center that is made with even more peanut butter and cocktail peanuts to give the pie it's salted flavor.
The salty cocktail peanuts help to combat the sweetness from the peanut butter.
There is a lot of waiting around with this recipe, but the time it takes to create it is absolutely worth it.
In addition to that, this recipe suggests you make brown sugar and bourbon whipped cream as an indulgent finishing touch.
However, you can always miss out on the alcohol to make a kid friendly version.
Peanuts work well against spices. The spice in this recipe comes from the addition of cayenne pepper. It may sound like a strange ingredient to add, but it works well against the molasses and peanuts.
Alongside this, you will notice that there are multiple delicious layers to this pie.
We have a simple pie crust, a chocolate chip layer and your peanut and molasses layer. Hence, this is truly a delicious and rich pie that has a slight kick to it from the spices added.
This is truly one of the easiest peanut butter pies you will ever make!
This filing is incredibly soft, buttery and nutty. There is no denying that this pie is thick yet also light and rich at the same time. Therefore, you only need a small serving to feel full.
Overall, just 6 ingredients are needed to make this pie overall. Oreos make the base, and add a nice crunchy texture to the pie as well.
It is up to you whether you add more flavors or keep it as a simple peanut pie. However, his pie takes just 20 minutes to create, and is ready to serve. You can't ask for anything easier.
Cream pies are a traditional type of pie that are still massively enjoyed today.
You can in fact create a peanut cream pie yourself at home. With that being said, you only require a small amount of baking knowledge and 7 ingredients. Anyone could make this pie.
This pie is so easy thanks to the graham cracker crust. Which pairs perfectly with the peanut, cream cheese and whipped topping.
This is another simple yet traditional poem which takes little time to create. However, it will always deliver on flavor.
There is no denying, this Chocolate Peanut Pie is one of the tastiest and simplest pies you'll ever cook.
If you're using a frozen pastry dough from a supermarket, you've already made the recipe easier. This straightforward and tasty chocolate peanut filling just requires only one bowl to prepare.
This homemade-looking rustic pie is brimming with charm, despite how basic it may appear.
It is created with pantry staples and premium chocolate. Additionally, this pie contains a whopping 2 1/2 cups of dry-roasted, salted peanuts.
You won't find a simpler or more stunning dessert to make than this. The finest no-bake peanut butter pie ever uses only six basic ingredients.
The best thing about this simple peanut butter pie recipe is that it doesn't call for Cool Whip or cream cheese.
Making it the day before and serving it to friends and family is a fantastic idea.
In this dish, the flavors of chocolate and peanut go along beautifully. A top and bottom layer of chocolate sandwich the peanut layer together perfectly.
This traditional peanut butter pie is easy to bake to perfection. It is filled with an ooey, buttery and peanut center. It tastes extremely nice when drizzled with hot chocolate.
With this pie, it has a more egg-like and thicker filling. Alongside a caramelized top. As opposed to a fluffy and light center packed with whipped topping and air.
That you would typically think of when it came to a peanut pie.
A basic pie crust is also used to give the pie a beautiful crispy, flaky texture.
It is the ideal sweet and salty combination, with a salted buttery crust and a sweet caramel inside. This pie has a buttery shortbread crust, nutty peanuts, and a salted caramel topping of your dreams.
The caramel is made with almond milk, which gives it a much creamier flavor. Additionally, giving the pie another nuttier flavor.
It takes an hour and a half to make this pie in total. A rich, sweet dessert that is a terrific treat for special occasions.
This pie is ideal for desserts or as a snack. This recipe makes a delicious and appealing Sugar-Free Peanut Butter Pie. In addition to no sugar, this pie is also low in carbs.
The flavor of the sugar-free peanut butter pie is similar to a rich peanut butter cloud with a chocolate ganache on top.
It employs a low-carb pie crust that works well against the light and fluffy peanut filling. Although, you can use your preferred pie crust in place of this.
This Brownie Peanut Butter Pie transforms your favorite brownies into the most luscious dessert possible while being gluten and dairy free. The key to this dish is to layer flavors and textures.
The acidic, velvety layer of cream cheese and peanut butter is mixed with the chewy bite of a brownie crust. A layer of your preferred whipped topping serves as the cherry on top, followed by a silky chocolate pudding.
This pie has everything you could want.
By incorporating porter beer into the filling of this normally sweet pie, you can create a mouthwatering flavor.
The flavors of the crispy crust, vanilla, rich brown sugar, and toasted almonds are enhanced by the porter. This is a beer with notes of chocolate, caramel, and coffee.
Several of the peanuts can be softened and infused by soaking them in the beer. The remaining peanuts that are mixed right into the filling make the perfect contrast.
This pie is rich, indulgent, and perfect to create for a special occasion or for someone you care about.
A vanilla wafer crust, chocolate ganache, peanut butter cups, and a rich peanut butter mousse are among the numerous layers found in this pie.
For this recipe, multitasking will be necessary, but it will be worthwhile. This is a true showstopper of a pie.
The vegan, no-bake, healthful, and incredibly tasty peanut butter pie can be made in about 15 minutes.
Oats and dates are used to make the crust, which gives the pie a wonderful texture overall. After that, bananas and peanut butter are used to create a super-creamy filling.
You'll be astonished at how quickly this recipe comes together, and it tastes incredible.
Two prestigious dessert traditions are combined in one pie.
An enormous slab of peanut pie makes up the bottom layer. The salty peanuts float to the top of the pie as it bakes, becoming a crunchy caramelized layer, and the sweet filling thickens.
Then, a delicious buttermilk cake that has been combined with additional maple syrup is baked on top of the peanut filling. Both layers function well together and look fantastic when combined.
Conclusion
Peanut is a great flavor and can be used in a wide variety of pies. It can add a sweet and salty element to the pie. While also sometimes adding another texture in your pie to enjoy.
We have shown you 15 amazing peanut pis that you should try and make yourself at home today.
Hopefully, you have found at least one recipe to try yourself.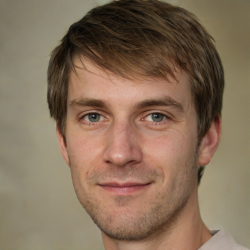 Latest posts by Mark Williams
(see all)