Fruit pies are the cornerstone of the American dessert. They are some of the best sweet treats the dear United States has to offer and most states, families, and even friends will fight over who has the best kind of fruit pie or fruit dessert.
A lot of people will stick to having a whole fruit pie and just cut it up into slices, however if you are going to a party or a potluck, then it might not be best to bring the whole pie.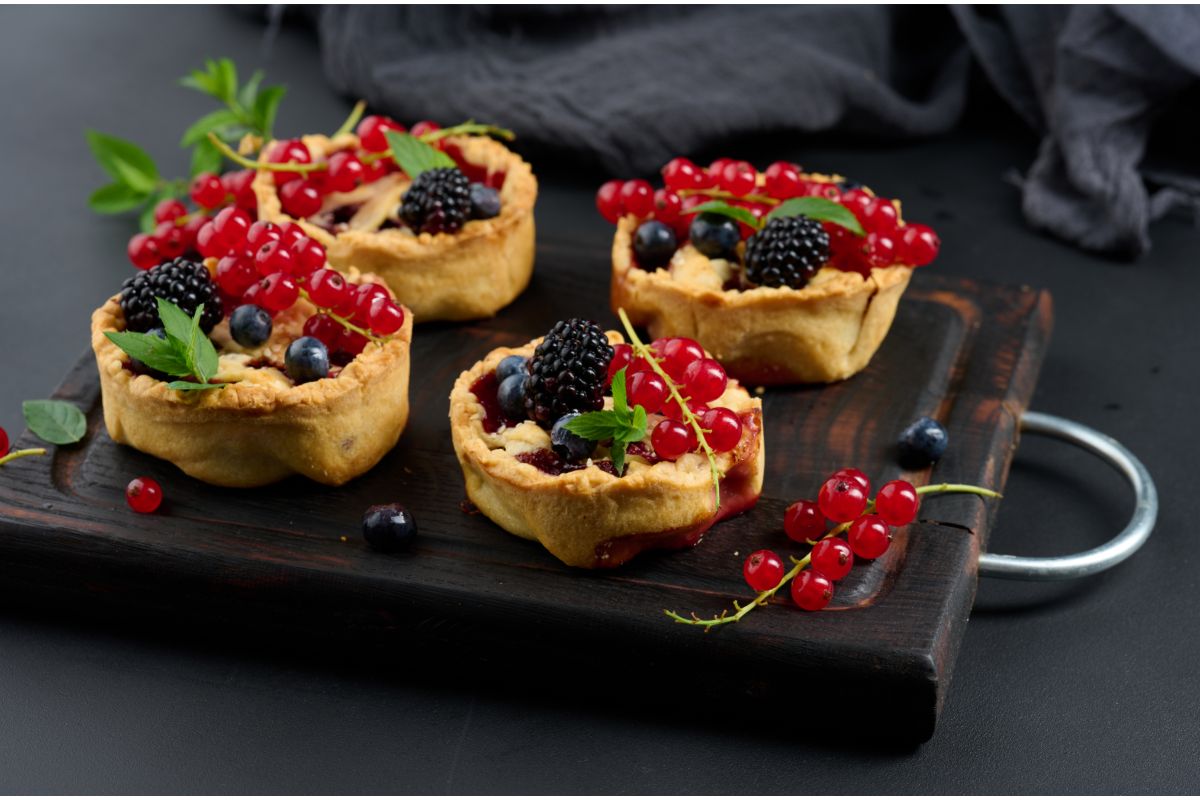 As such, people have begun making smaller and smaller pies, until we end up with a bunch of mini pies.
Considering that these are adorable and great for almost any event, we decided to create a list of the best mini fruit pie recipes that you can make at home.
A classic pairing, rhubarb and strawberry are only really matched by the delightful rhubarb and custard. The tartness of the rhubarb is great when combined with the sweetness of the strawberry, as they both off-set each other so well.
Dusted with plenty of sugar, it makes a great sweet treat that everyone will enjoy.
If you are looking for a snack to have during the summer, this is a perfect little combo to ring the warm season well and given its size, you can eat plenty of them.
Blueberries are one of the best berries, and we know some people may disagree with us, but it is true. They are sweet, they are just the right amount of tart, and they are incredibly juicy at the same time.
Making them into a tart combines this sweet juiciness with the crunchiness of a lovely puff pastry.
These would be a wonderful addition to any household and considering they only require a few ingredients, it is a great little dessert that your family can enjoy throughout the week.
If you are looking for a recipe that is easy to make, freezes well, and can be reheated without losing quality, these cherry hand pies are a great choice.
This is another recipe that is great for kids as it doesn't really require a ton of skill, it can be held in their hands – meaning less clean up – and the sweet cherries make it delicious.
Plus, if you make these on a Sunday afternoon, you can freeze them until the following weekend and be good to go.
Cheesecake has been a popular dessert for decades. It's creamy, sweet, and can be topped with almost any fruit or topping you can think of, but goes especially well with lemon.
This recipe for lemon cheesecake tarts is great, because you can use any type of mini tart pans you like, and you only need to bake the crust. Once the crust is done, you can fill in the cheese mixture and then drizzle the lemon curd on top, along with any other fruit condiments.
These summer berry tartlets are a great treat to make during the summer months. They are easy to make, use fresh berries, and look great in any type of mini tart pan.
These are probably one of the best mini fruit pie recipes you can make if you are short on time, as the only long part is cooking the crust and creating the cream pâtisserie (even that only takes a few minutes).
Not only that, but you can add whatever summer berries you want to the top of them in whatever combination you desire.
If you don't fancy cream pâtisserie, but a shaper flavor, then you could always use lemon curd or custard instead. Lemon and berry are a classic flavor combination, they work together to create a sweet, tart, and tangy treat that is perfect for any party or potluck.
This is a great recipe to do with kids, as they can help with almost every step of the process, with minimum opportunities to mess up the recipe and maximum opportunities to have a little fun while you are doing it.
Apple pies are the classic American dessert, there is no other food that could fit that role. They are sweet and full of apples – one of the world's favorite fruits, which means they are great for any occasion.
Depending on the spices you use, you could feasibly cater these tiny pies to any time of year without issue, which makes them the perfect holiday treat – just make sure not to skimp on the sugar or the spices.
Taking a break from the sweet pies for a moment, you can also combine fruit flavors with savory flavors pretty effectively.
If you are looking for a savory mini fruit pie, this pork and cranberry pie is the perfect recipe for you, and it is a delicious and savory take on the traditional apple and cranberry pie.
This is a great change of pace and could go down a treat at any party where you want to bring a savory mini pie instead of a sweet one.
Cherry and cream cheese tarts are a classic dessert that have been around for decades, and it is not hard to see why, with the sensuously sweet cherries balanced by the smooth, creamy cheese mixture.
This recipe is as good as it was when it was first introduced, and people still fawn over the mixture all the time.
These cherry cream cheese tarts are easy to make and are great for any situation you might find yourself in, even if it is just for curling up on the coach on a Saturday night watching TV.
Fig pies are one of the oldest forms of desserts, dating back thousands of years, and are incredibly delicious. Think of it like a crunchier and tastier fig newton, where the pastry combines perfectly with the soft inside.
You can have all sorts of combinations with the figs as well, from berries to different creams. The key to making a good fig pie is making sure to use really good figs.
It is recommended that you look for Spanish or Turkish figs, as they are more juicy and have a softer texture than the figs we have in the United States.
One combination we haven't talked about in this list is that of nuts and fruits. Apricots are a great fruit to use in baked goods because they add a wonderful flavor. When you combine them with a touch of almond, the taste experience becomes surreal.
These apricot-almond tartlets are a great mini dessert for a large party or for a smaller gathering, and can even be used for formal events. What's best about them is that they are incredibly easy to make and are almost a one-pot recipe, meaning they can be done in no time.
While cream pies are an essential part of Southern cooking, they are enjoyed across the country. In recent times, these pies have become a pie sensation and are a great way to end a meal.
So doing a mini version of a citrus cream pie is a great idea and the simple mix of ingredients that will leave you wanting more. This recipe is simple to make and requires basic ingredients that are easily attainable, ones that you probably have in your cupboard already.
Mince pies are a traditional English dessert that defines Christmas for the British and that are loved by many. They are a type of pie that is stuffed with mincemeat and baked until the crust is golden, and the filling is hot.
What's great about mince pies is that they are a very versatile dessert. You can make them as sweet or as salty as you want, but traditionally a dusting of icing sugar is always added.
Blackberries are a common fruit in pies as they have a very distinct flavor and the juicy, dark purple insides means that they give a wonderfully unique and dark look to any food they are in.
If you really want to go fully into making the pie a statement, dust a little icing sugar over the top as well.
Raspberries are a classic flavor when it comes to pies. They are the go-to fruit when you want something that is both tart and sweet. This raspberry pie is a mini version of the classic pie and is made with a shortcrust pastry and is a great way to impress guests at a party.
Conclusion
Fruit pies are a fantastic way to enjoy a delicious sweet dessert. Having them on their own or with a dollop of cream is the best way to enjoy them.
However, sometimes you only want a little bit and the pies on this list will help you fill that craving, while not overloading you with food.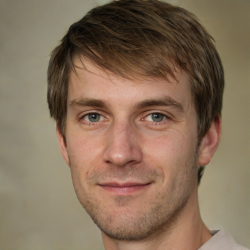 Latest posts by Mark Williams
(see all)