If you ask us, birthday cakes are overrated. Everyone has them, and we think it's time to switch things up a little…
Cheesecakes are a delicious dessert that never fails to hit. So, instead of baking a cake this year, why don't you incorporate some creamy, cheesecake goodness into your big day?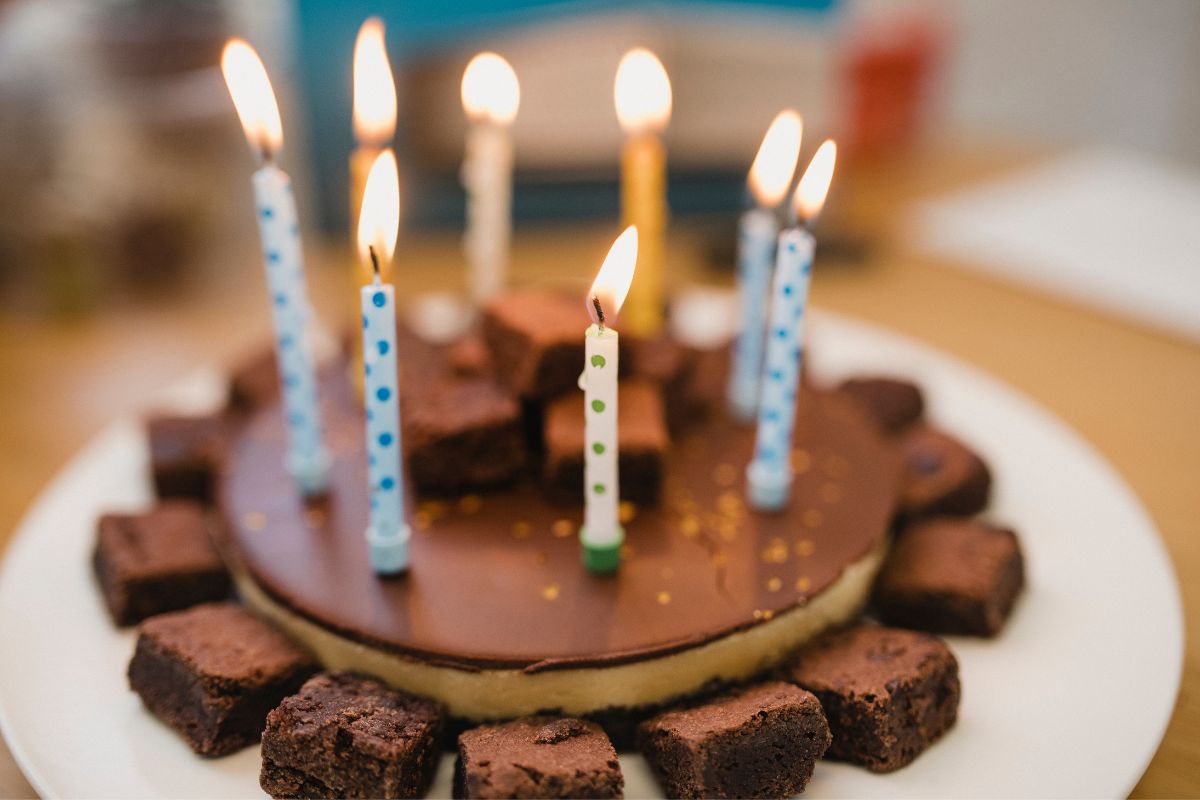 Below, we have listed 15 delicious birthday cheesecake recipes for you to try today.
When you think of the words 'birthday cake' and 'cheesecake' in the same sentence, this dessert probably matches the image conjured up in your mind.
On top of a flaky sugar cookie base, this straightforward birthday cake cheesecake is luxuriously smooth and sprinkled with all-natural, dye-free funfetti sprinkles. The rainbow colors are so pretty to look at, and the flavor is even better!
This dessert is smooth, rich, delectable, and pretty simple to create at home. If you're looking for a simple, rainbow-colored dessert to make for a friend, this is the perfect recipe for you.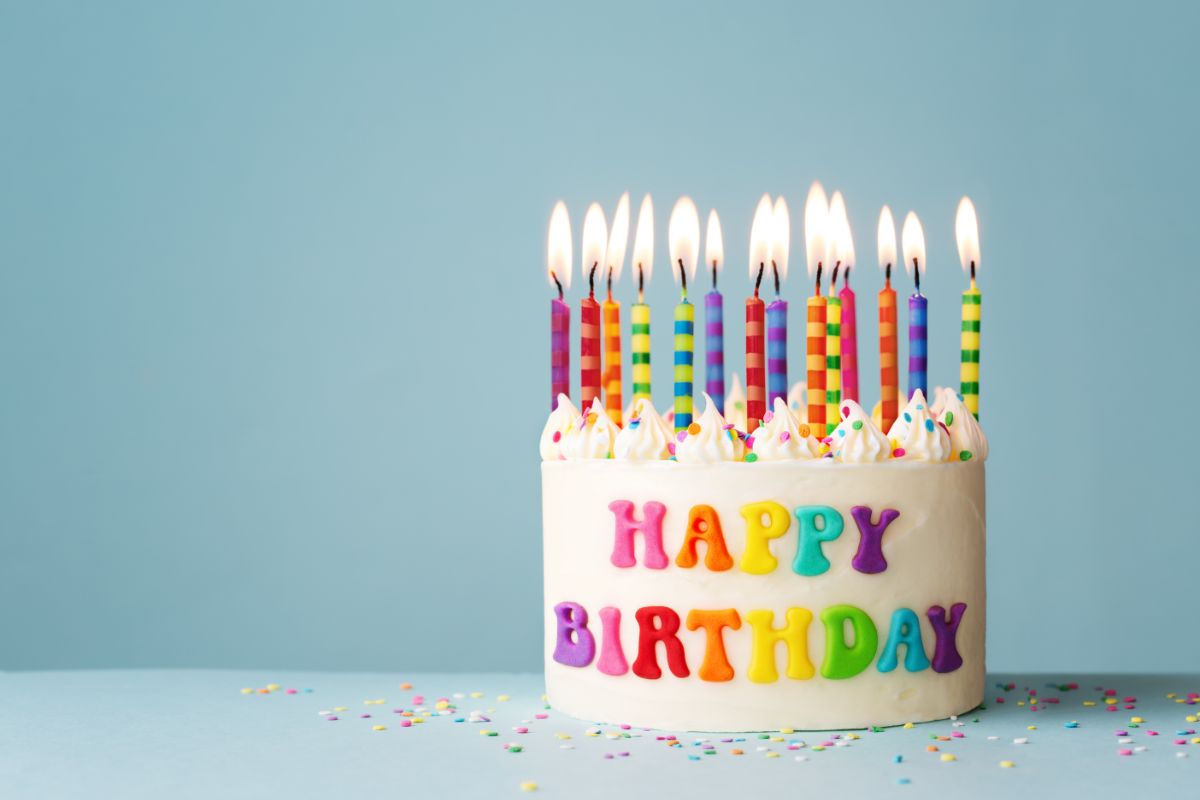 Next up, we have a cheesecake recipe that is perfect for any person's birthday, no matter their age.
All you need for this recipe are the typical ingredients required for a classic cheesecake, along with some vibrant colored food coloring. Although, you could use chocolate instead of the rainbow colors for the lettering – it's your call!
This recipe does require the use of a specific mold with the words 'Happy Birthday' inside, but this is not technically necessary.
If you don't have this mold at home, you could always use some icing to create the letters, or mold the letters out of leftover batter.
This dessert is the perfect hybrid of a cheesecake and a birthday cake, rather than being a birthday cake-themed cheesecake.
The Funfetti Cheesecake Cake consists of two thick layers of funfetti-packed sponge cake, with a generous amount of creamy, cheesecake filling spread in between. The exterior is also covered with cheesecake-flavored buttercream.
This recipe calls for the use of a pre-boxed Funfetti cake mix, although you can easily use the typical cake ingredients – flour, sugar, etc. – to make your own from scratch. Are you up to the challenge?
Does the birthday boy/girl in question absolutely love Oreo cookies? That's a pretty stupid question… after all, who doesn't love Oreo cookies?
This birthday cake-themed cheesecake has a theme: Oreos. In fact, to be specific, this recipe requires the use of golden birthday cake Oreo cookies, rather than the original.
This way, you can stick to the original 'birthday cake' image, rather than using chocolate.
The best part? This Funfetti Golden Oreo Birthday Cake Cheesecake can be created using a no-bake recipe. All you need to do is combine all the ingredients, assemble, and leave to cool for a couple of hours!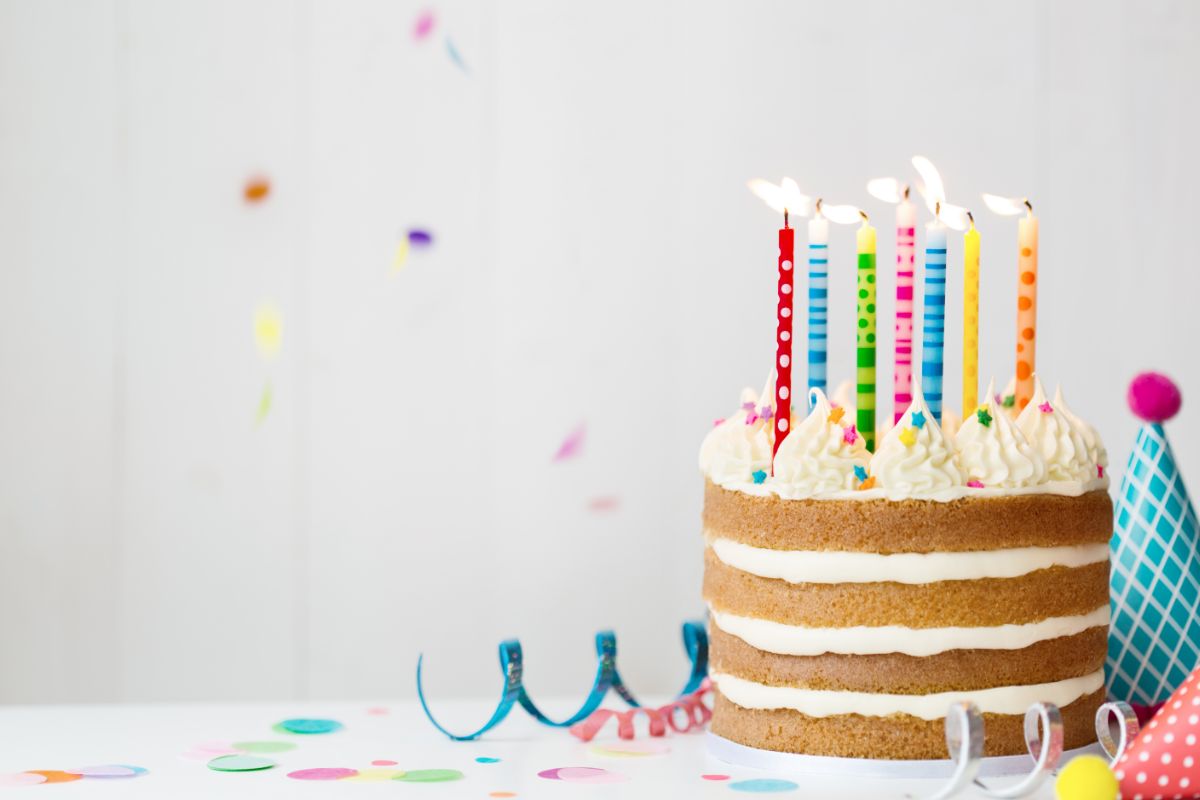 This is a little confusing… so, remember earlier when we talked about the Cheesecake Cake? Well, now we are looking at a Cake Cheesecake. The tables have turned!
Rather than being a cake that looks and tastes like a cheesecake, this is a cheesecake that looks and tastes like a cake… are you still with us so far?
When the funfetti-packed cheesecake batter bakes, it becomes firm and crisp on the outside, somewhat resembling a cake-like texture.
The middle part remains appearing like a cheesecake, making the dessert looks like a birthday cake!
If you and your loved ones are more of a fan of fruit-flavored cheesecakes, this may be the ideal birthday cheesecake recipe for you.
While there is no funfetti, or any kind of colorful sprinkles, involved in this recipe, it is still a birthday cake cheesecake nonetheless.
This recipe swaps sprinkles for chocolate chips, and is covered with a delectable raspberry preserve.
By using melted chocolate and wax paper, you can write out a birthday message for your loved one and add it to the cheesecake for decoration.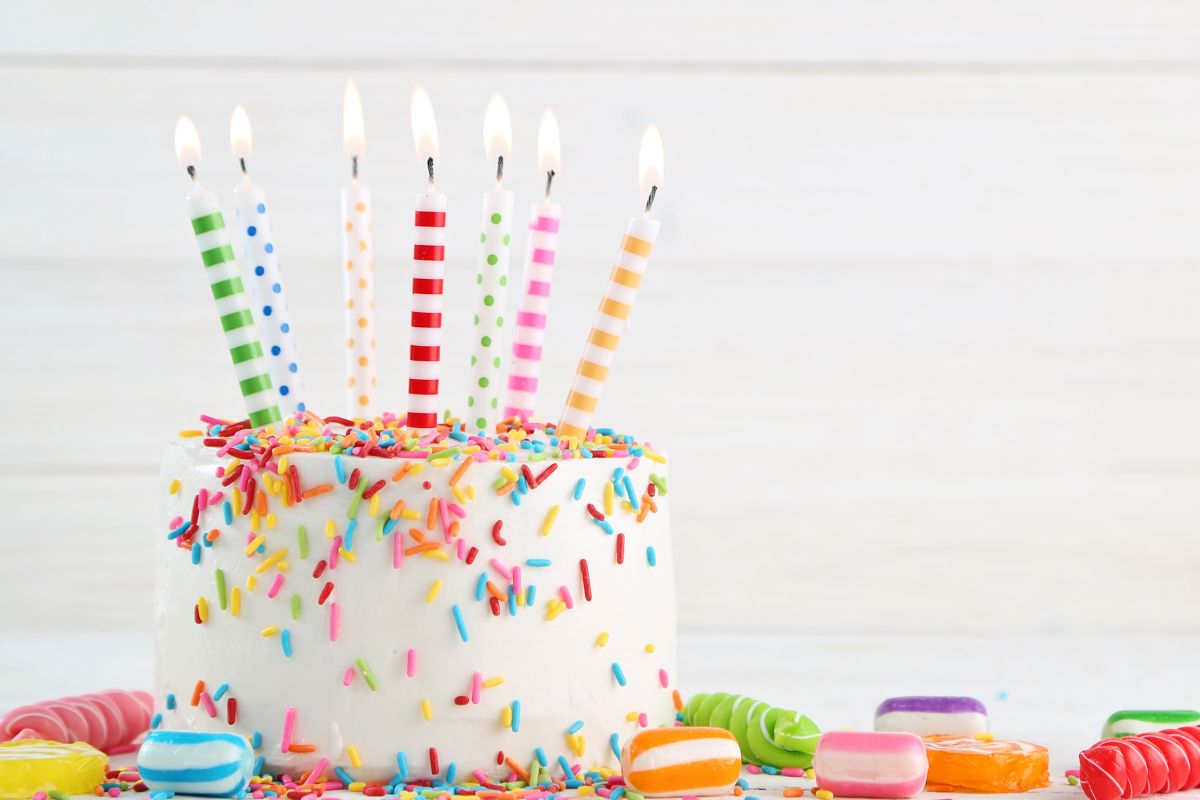 Anyone who has ever celebrated a birthday at the Cheesecake Factory will be familiar with this beautiful, pastel-colored, cheesecake-filled birthday cake.
From now on, you don't need to worry about spending money to have a slice of this stunning cheesecake cake, as this is a recipe to create your very own copycat version at home!
This recipe may take a little longer to create, due to the several layers required to make. While a lot of preparation is needed to perfect this cheesecake cake, the end result will, undoubtedly, be worth it!
Who said that birthday cakes couldn't be chocolate flavored? This Cheesecake Filled Chocolate Birthday Cake comes through with rainbow-colored sprinkles and delicious chocolatey flavors.
This cake is constructed of a sweet layer of funfetti and chocolate chip-filled cheesecake filling, sandwiched between two velvety layers of chocolate cake.
The cake is then coated and covered with a delectable chocolate whipped cream icing.
This recipe goes out to all the birthday kings and queens who are constantly craving some chocolatey goodness. We heard you, and we have provided!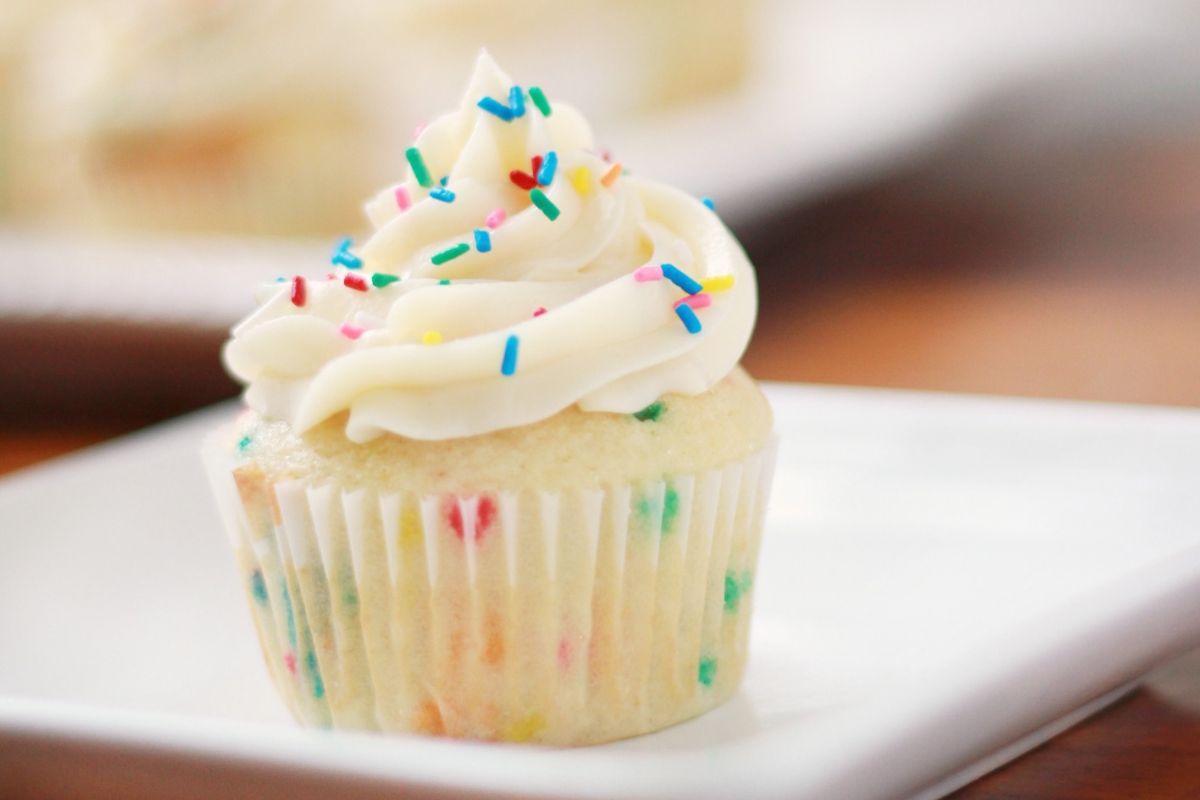 Birthday cakes are great and all, but is there anything cuter than some bite-sized cheesecakes in a vibrantly-colored wrapper? We seriously doubt it.
So, these cupcakes are not technically cupcakes… they are, in fact, cupcheesecakes, if you will.
These mini desserts are constructed with a base of crushed birthday cake Oreos, a funfetti-packed cheesecake filling, and topped with a creamy, colorful topping.
The best part about this recipe? You won't have to worry about cutting the cake, making sure that everybody gets an equal slice.
Make a batch of these cupcakes, and there will certainly be enough to go around!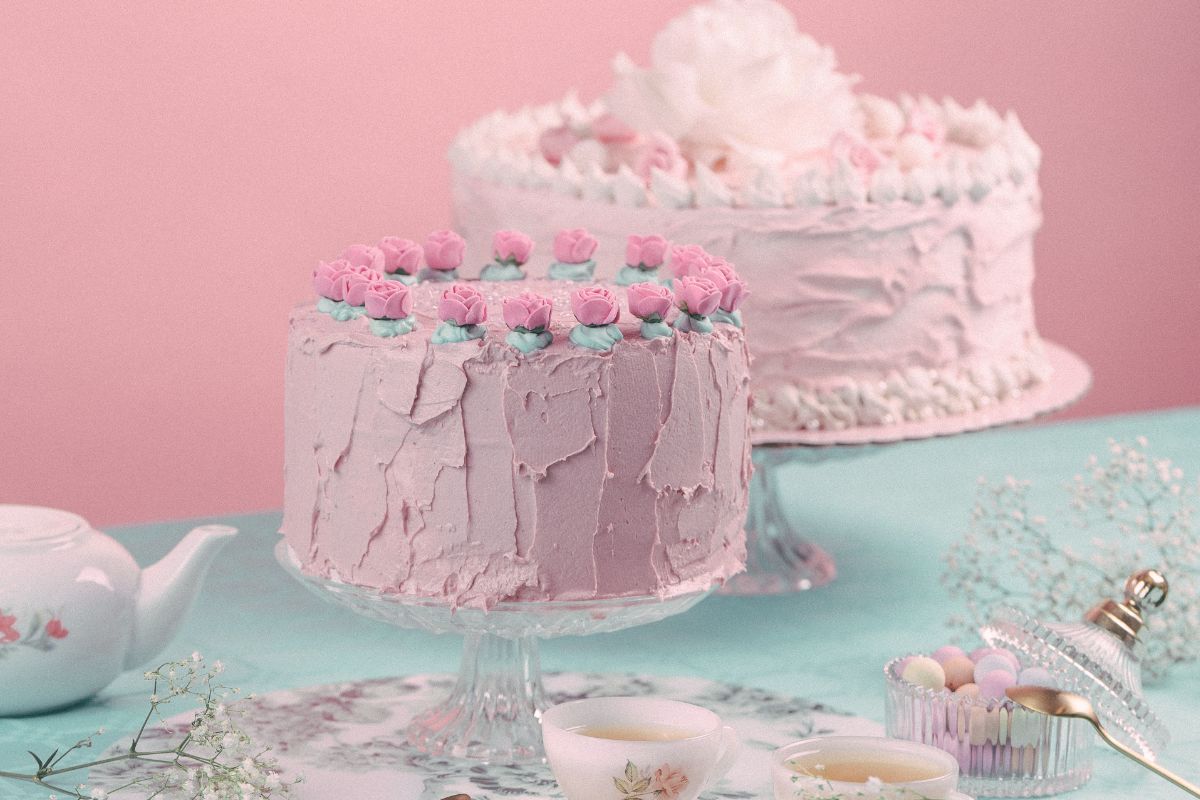 Next up, we have a Cheesecake Cake that is fit for a birthday princess. This is the prettiest pink birthday cake that could ever be, jam-packed with fruity flavors of raspberries and white chocolate.
To create this cake, you will need to follow the White Chocolate Raspberry Cheesecake recipe for the filling.
This mixture will be sandwiched between two layers of vanilla sponge, before being frosted with a lovely, light pink buttercream frosting.
Did we mention the funfetti? Of course, this wouldn't be the perfect birthday cake without hundreds and thousands of rainbow-colored sprinkles. Get creative!
Did you think that the Cheesecake Filled Chocolate Birthday Cake was going to be the only chocolate-flavored recipe in this list? Well, you were mistaken.
This Chocolate Cake Cheesecake is truly a masterpiece, appearing almost too beautiful to want to cut into… but, well, if you didn't cut into it, you'd never get to taste it. And, that would be a crime!
This is, basically, a giant Oreo cake smothered in a delicious chocolate ganache, sprinkled with lots and lots of rainbow-colored sprinkles.
If that description hasn't sold you on this recipe, then we don't know what will!
If you liked the idea of the Funfetti Cheesecake Cupcakes – and not having to cut up slices of cake for everyone – then you're going to love these Birthday Cake Cheesecake Bars!
These Cheesecake Bars are another creative combination of everyone's favorite desserts: cheesecake and sponge cake.
A funfetti-filled sponge cake is used as the base, and topped with a creamy, colorful cheesecake topping.
While you will still have to slice this dessert up, it'll be much easier to create equal slices compared to cutting a circular cake.
This birthday cake-themed cheesecake is so beautiful, you won't want to eat it at first.
But, then, you'll look a little closer, and decide that the taste is probably even better than its appearance… which is, actually, 100% true.
The cheesecake's crust is made from golden Oreo cookies, and the cheesecake batter requires some pre-boxed birthday cake mix, which will give it the true, authentic taste of a birthday cake!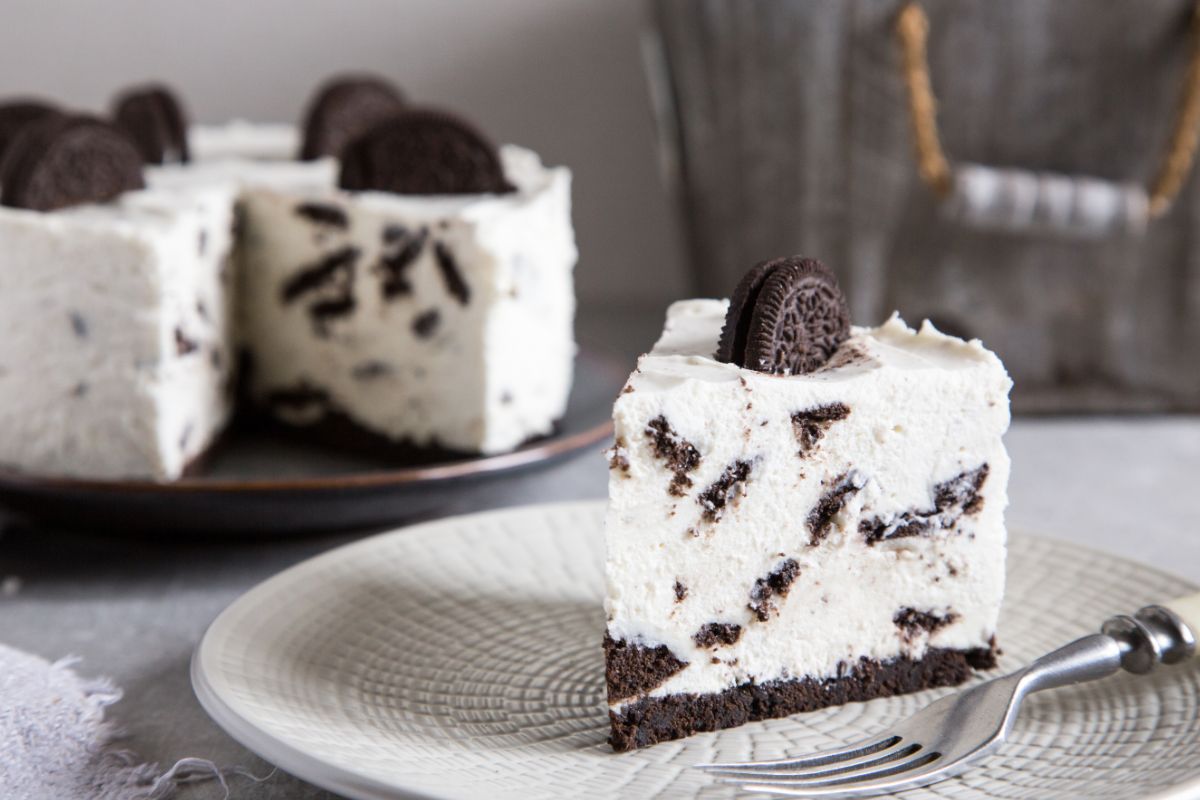 This is not the first Oreo-themed birthday cake cheesecake in this list, but it is a little different to the first one. Instead of using golden Oreos, this recipe uses the original cookies.
This cheesecake recipe is absolutely packed with chocolatey flavors, but remains just as colorful as its predecessors in this list.
It is topped with swirls of vibrant pink butter icing, and is, of course, covered in lots of funfetti sprinkles.
If you love chocolate, Oreos, and birthday cake, you're in for a treat with this recipe.
Last, but certainly not least, we have a recipe that is the cherry on top of this list… because, well, it literally has cherries on top of it.
This recipe includes everything that you could possibly want: chocolate, funfetti, sponge cake, cheesecake, cherries, and whipped cream!
If you've got what it takes, use this recipe to whip up a stunning birthday cake bonanza for your loved ones.
Final Thoughts
Whether you're craving a cake that tastes like a cheesecake, or a cheesecake that tastes like a cake, there is something for everybody in this list.
These recipes are filled with chocolate, vanilla, raspberries, cherries, and so many more flavors, that it may be difficult to choose just one… if you ask us, you should try all of them, just to be sure!
We hope you found this article helpful.
Good luck, and happy baking!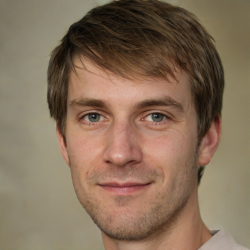 Latest posts by Mark Williams
(see all)