Quiches are a great lunch and snack time food. They are wonderfully rich and delicious, with everyone in the family likely to enjoy them.
However, the problem with quiches is that they can be quite big and, due to their richness, people generally fill up on them quickly.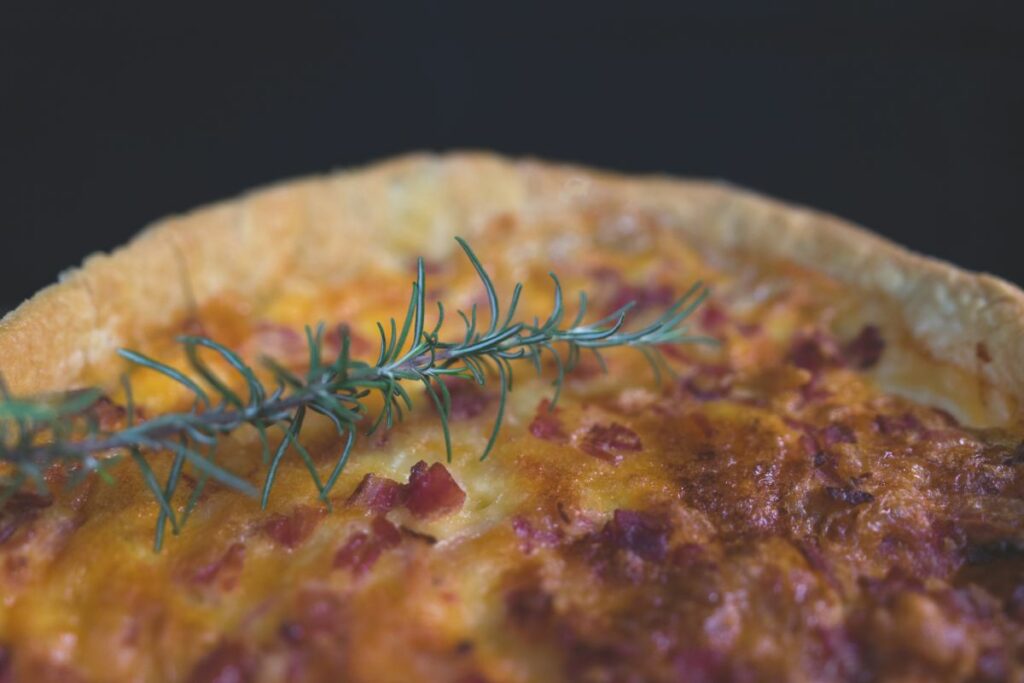 However, this isn't an issue for those who make little individual quiches. These are tiny quiches that are normally made to be 3 to 6 inches in diameter and serve as the perfect meal time accompaniment or snack at a party.
However, finding the best recipe to fit with these quiches can be somewhat difficult, especially if you have friends with certain tastes.
With that in mind, we decided to create a list of the best individual Quiché recipes that you can try and make today with minimal hassle and fuss.
Quiché Lorraine is probably one of the most well-known and the most popular of all the quiches out there. It is also one of the easiest to make and a great way to start off your own individual Quiché platter.
You can add whatever ingredients you like, as long as the main ingredients are eggs, bacon, and cheese. If you don't add these three things, then it is no longer a Quiché Lorraine.
Herbs, like thyme, are traditional, but cheese and bacon on their own is normally a fantastic delight as is.
A classic flavor combination and another one of the best individual Quiché recipes is a roasted tomato, basil, and Parmesan Quiché.
The roasty tomato flavors combine wonderfully with the fresh basil and rich Parmesan to create a ridiculously indulgent Quiché that isn't as unhealthy as it should be.
This is a great Quiché to make if you have a lot of roasted tomatoes left over after you have made a nice, hearty tomato sauce, and it is also a very easy recipe which can be made, start to finish, in around 30 minutes.
This recipe is not the most traditional out there and in fact many people may scoff at it a bit, but it is one of the best, especially if you have a friend who doesn't like bacon or other meaty products but likes a rich flavor.
The leek and Gruyère are delicious together, with the mild leek accentuating the incredibly rich Gruyère perfectly. When combined with the eggs, they make a wonderfully creamy Quiché that is perfect for a light lunch or as a quick bite to eat at work.
As we mentioned earlier, meat is not for everyone, but sometimes people don't like cheese either. If you have a friend who doesn't eat meat or cheese and knows that you have been making Quiché for everyone, then they may get a little jealous.
However, with this recipe, they can enjoy the Quiché with everyone. This recipe has a mixture of mushrooms and baby spinach, giving it the perfect blend of earthy and bitter.
It is also a lot lower in calories than many other quiches out there, meaning that you can eat more and still be healthy.
For most, this would be an odd combination, especially the flavors. However, the fresh tomato and ricotta with the distinct herby undertones of thyme make this dish a perfect accompaniment to the summer season.
It is a super easy recipe to make, as all the cooking you need to do is for the pie crust only, and you can add other dashes of flavor to balance out anything not to your liking, like adding pinches of salt for the tomatoey sweetness.
Chorizo and Manchego is a classic flavor combination that takes you all the way to the Iberian Peninsula itself, and it works fantastically well within a Quiché.
If you are looking for a rich flavor beyond that of the standard ham and cheese affair, then you can lose yourself in this absolute delight that will be sure to wow your guests.
This recipe takes a little longer to make than the other recipes in order to get the maximum flavor from the ingredients, but it is worth it.
If you are entertaining people who are vegetarian or vegan – or are yourself vegetarian or vegan – then this dish is an excellent choice. It uses a lot of spinach, plenty of cherry tomatoes, and is absolutely meat and animal product free.
This Quiché is not just for those of a vegetarian persuasion, but great for anyone as it is a very healthy Quiché that is lower in fat than many other recipes and can be eaten for breakfast, lunch, or dinner.
Alternatively, you may have a friend who is looking for a low-carb or a keto option, while still wanting to join in on the festivities. For this person, we would suggest the spinach and feta Quiché.
It is rich and slightly sour from the feta and fresh and slightly bitter from the spinach, creating a wonderful blend of flavors that will delight anyone's taste buds.
Even if you are not following a low-carb diet, it is certainly a dish that you would love to sink your teeth into and for anyone to enjoy.
This is a great recipe if you have a friend who likes spicy foods or flavors that are closely linked to the southern United States and Central America.
It uses sausage to create a beautiful, rich flavor, while the red pepper provides a freshness and sweetness that cuts right through the fattiness of the sausage.
The entire dish is incredibly hearty, and you can even add spices to provide a big kick at the end. It is a very simple dish, and you can probably find all the ingredients that you need in your home.
A more traditional flavor pairing in this Quiché, but who doesn't love that, especially when the flavors complement each other so well.
The salty, rich flavor of salmon normally overrides other flavors when cooked together, but that is not a problem for the equally rich, but slightly sour goat's cheese.
These two work so well together and provide a feeling of class to whatever event you are serving them at.
If you are a big fan of Mexican food and want to try some fusion recipes, then this chicken fajita Quiché is perfect for you. It combines the flavor of a chicken fajita with eggs and cheese to create a Quiché that is absolutely irresistible.
It is one of the best quiches for beginners who want to try their hands at making quiches for the first time and is a good way to use up leftover fajita ingredients.
Artichokes are a classic Mediterranean flavor that are not used as much for food nowadays, but they make the perfect counter flavor to strong bitter tastes, like Spinach.
The mild, slight sweet artichoke offsets the bitter spinach and provides more bite to a Quiché that can be quite soft.
This combination is wonderful and a perfect way to enjoy a Quiché, if you are willing to give it a chance.
A surprising flavor combination that is rarely used, what with the classic, smooth Mediterranean zucchini and the spicy zest of green chilies, but it works incredibly well.
The sudden burst of flavor that chilies are known for gives way after a few seconds to the mild and soft zucchini, which takes the edge off of the spice.
It is a great flavor combo for a party where you don't know what kinds of spices everyone can manage.
The broccoli and bacon Quiché is a wonderfully rich and creamy Quiché that is sure to satisfy anyone who eats it. Moreover, it is quite healthy and provides you with many essential vitamins and nutrients from the broccoli itself.
The flavors also offset each other well, with the fresh broccoli smoothing out the rich and salty bacon, while the eggs bring the whole dish together.
Finally, we have ham and asparagus Quiché. This little Quiché is a charming little combination that works incredibly well, in much the same way as the bacon and broccoli does.
The fresh asparagus tones down the salty ham, and they work in tandem to create a delicious dish. It is chock-full of nutrients and will definitely be a big hit at any party.
Conclusion
Making an individual Quiché may seem a little harder than normal, but it is all about managing the different ingredient amounts.
Once that is done, you can create whatever Quiché you want and when you do, try some of the recipes on this list to delight those you are serving the Quiché to.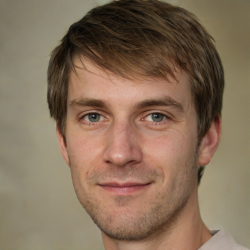 Latest posts by Mark Williams
(see all)