If you are looking for an easy dinner to make on a busy weekday, then quiche is the food for you! Quiche is a very versatile dish, as practically anything can be added to it, and as long as you use the right dough, it can still be called a quiche.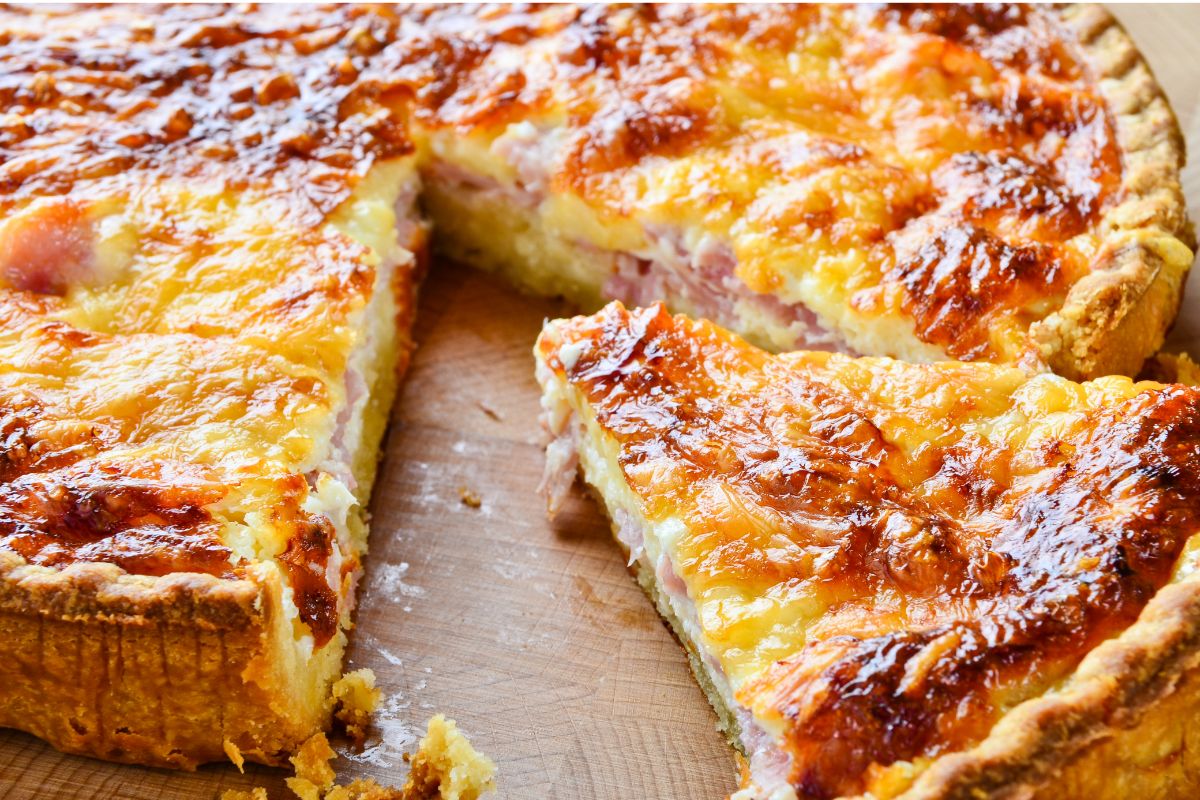 If you have a lot of leftovers and need to use them before they go bad, throw them in a quiche and you'll have a tasty and fulfilling dinner.
Though a quiche can be made of almost anything, there are a few specific types of quiches out there, like Ina Garten's famous quiche.
Quiche is a French tart that is produced with a basic pastry crust that has been filled with a savory and gooey egg custard that includes heavy cream, bacon, Gruyere, yellow onion, and other herbs. Ina Garten's quiche is a delicious example of this dish.
If you'd want to, you may add a wide variety of other components, such as a variety of different kinds of meat, fish, and cheese.
There are a few different ways you can make this type of quiche, so we have made this list of the very best Ina Garten recipes that we could find. We have also included a few other types of quiche if you fancy something different.
Keep reading to find your next best recipe for Ina Garten Quiche!
This quiche recipe is so simple and foolproof that it is almost impossible to get it wrong.
This quiche is very light, making it a perfect meal to have during the hot summer months. But don't let this lightness fool you, it is also packed with nutrition, and more importantly, delicious flavors.
The crisp pie crust keeps all of the creamy egg custard in the quiche, and when you break it over you'll be left with the perfect combo of flavors and textures.
This Ina Garten quiche is comprised of a pie crust that is buttery, crisp, and flaky, a filling that is composed of rich eggs; and some delectable add-ins, such as bacon and herbs.
You may customize it any way you wish by using ingredients like feta cheese, white cheddar cheese, ham, crab meat, or spinach. It is an excellent option for the weekend and holidays.
Able to serve up to 8 people, you can feed the whole family with this recipe!
This quiche has smoked Gouda cheese and spinach in it. Because it contains a lot of eggs and cheese, it has a taste that is rich and velvety.
This quiche has a distinctive flavor due in large part to the addition of spinach, which also lends this dish its distinctive appearance and texture.
The recipe for Ina Garten's spinach quiche is fantastic since it can be eaten either cold or warm, and you can eat it for any meal of the day; breakfast, lunch, or supper.
This traditional quiche is eaten with a green salad and tangy relish. It is named after the Lorraine region of northeastern France and tastes just as delicious hot as it does cold.
This traditional French quiche is ideal for breakfast, lunch, or supper, since it is loaded with crispy bacon, soft, sweet onions, and nutty Gruyere and encased in a flaky pastry shell.
Frequently displayed in the store windows of Paris are quiches that are several inches tall and overflowing with content. Although it is exquisite, it is extremely time-consuming and technically difficult for the home chef.
In this version, a shorter tart pan is used to make handling big amounts of dough easier, and a smaller quantity of custard halves the baking time.
Even though you must chill the dough twice, it is well worth the effort. The dough is quite buttery, and chilling it makes it simpler to work with and produces a flaky, light crust.
A traditional dish composed of simple, rich ingredients such as cream, eggs, and bacon and a unique crust recipe from cookbook author Ina Garten breathes fresh life into this sixteenth-century French dish.
The result is an exceptionally flaky, buttery tart crust with a soothing, creamy interior.
This quiche Lorraine dish is extremely simple to prepare in advance and freeze and tastes delicious even when warmed. It's a terrific answer for a fast business lunch or a midweek dinner when you're pressed for time.
This meal is ideal for a speedy breakfast or a simple evening.
It is a typical French pastry dish with a buttery filling on the exterior and creamy, airy icing on the interior. This Sausage and Cheese Quiche dish just only 25 minutes to prepare.
The major item listed in the recipe is ground pork sausage, though you can use a different type of sauce if you prefer.
Want to add some more veggies to your diet? Then this is the quiche for you!
With this quiche, you can essentially "hide" the veggies in your food, so while you will be getting some of your 5 a day, you will hardly notice it.
This healthy quiche can be made in just over an hour and can feed at least 4 people.
Crab quiche may sound a bit weird, but hear us out. If you love seafood, then you know how delicious crab is. And if you are not a fan of seafood, then this crab quiche might just be the best way to get some of these sea critters into your diet.
Able to serve 8 people and only takes an hour and a half to make (with most of that time being taken up by the quiche baking), this is an excellent quiche to try next time you are craving some seafood.
This recipe makes 18 small quiches rather than one big one. This makes this the ideal dish to make if you are making a lot of smaller food for a party, gathering, or family event.
The prep and cooking time of this dish is very low, meaning that before you know it you will have 18 delicious quiches ready to serve to friends and family.
Choose one of these quiche recipes the next time you want to prepare a quick lunch or dinner during the week. Or, if you're the kind to plan meals in advance, you can freeze these quiche recipes and have your lunches for the week covered.
There are four unique variants on the basic quiche, all in one meal, so you are certain to amaze coworkers during lunch or your family during dinner!
The crustless aspect of this asparagus quiche helps keep the calorie count to less than 450, even though it contains not one but four different kinds of cheese as well as streaky bacon.
If you love quiche but are on a diet, then this recipe is the best one to make to fill those quiche cravings!
This recipe was created by famous UK chef Jamie Oliver. He is one of the most popular British chefs and has created many of his own cooking TV Shows, as well as published several cookbooks.
This Quiche recipe is ideal for the spring season when it is just starting to get warmer and brighter outside. Using fresh produce, and including crispy bacon and goat's cheese, this quiche is incredible!
This simple ham and cheese quiche recipe is guaranteed to be a crowd pleaser.
With just a few basic ingredients, it is very likely that you will already have everything that you need to make this quiche at home.
Serving up to 8 people and ready in just 1 hour and 15 minutes, this quiche is perfect for a busy midweek meal.
For a more upscale and fancy version of quiche, you have to try this recipe.
If you want to impress guests at a dinner party, this is the perfect recipe to try out. The feta and mushrooms go perfectly together and make the center of the quiche gooey and filling.
You and your guests will be full and satisfied with this dish.
What if you want something that is similar to quiche but have had enough quiche this week? Then casserole is your answer!
This tasty chicken casserole dish is not only nutritious but also provides for an excellent supper during the week.
The cooking time is around one hour, although the preparation just takes fifteen minutes.
Because it can be frozen and kept for up to a month, it is ideal for cooking in large quantities.
A chicken casserole is very versatile, so as long as you have chicken, you can throw almost any other ingredient into the dish.
If you want to take it to the next level, you may toss in some shredded cheese for additional flavor, add a bit of mustard powder for additional heat, or stir in some wholegrain mustard towards the end to taste.
Summary
Try any of the above quiche recipes the next time you have a quiche craving but want to try something new!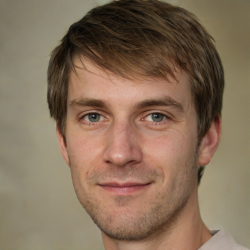 Latest posts by Mark Williams
(see all)