Are you fed up with making the same sweet potato pie recipe and want some inspiration? Maybe you have recently gone vegan and want a recipe that allows you to still enjoy your favorite dessert?
Or are you curious and want to know more? No matter what the reason might be that brought you here today, we have the answer for you!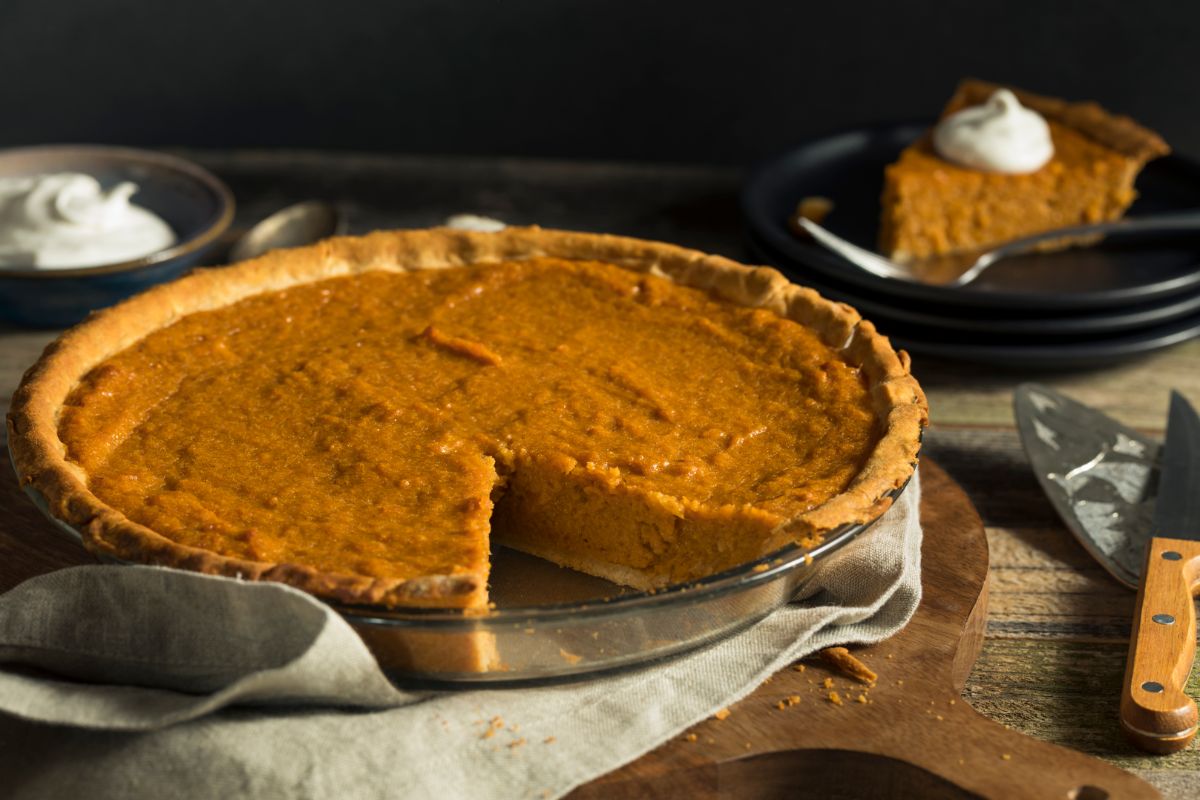 Desserts as a vegan can be tricky. Recipes almost always have eggs or milk, rendering them useless to us vegans.
We head online for some inspiration but are met with recipes that either aren't vegan or are filled with super expensive and hard-to-find ingredients.
Disappointed and frustrated, you start to wonder if we will ever find a vegan sweet potato pie recipe that is perfect for you. 
Well, no more! Today we are here with the answers you need. Just keep reading to see 13 vegan sweet potato pie recipes that are sure to reignite your love of sweet potato pie! Let's not waste any more time and start our list now.
First up, we have this delicious and creamy vegan sweet potato pie recipe! You'd never be able to tell this pie is vegan either, so it's the perfect recipe to use when you have guests eating with you that aren't vegan.
Although the recipe uses coconut milk, the ginger, nutmeg, and cinnamon will mask the coconut flavor beautifully, so if you don't like the taste of coconut, you don't need to worry about it impacting the taste of your pie!
Sometimes being gluten-free and vegan feels impossible, but this recipe will make you feel like you can accomplish anything!
The ingredient list is pretty normal too, so you won't need to spend hours hunting in the grocery store for a rare or exotic flour. Instead, grab what you need and head home to cook your delicious pie!
The recipe is super easy to follow too, in just six steps you can have a delicious sweet potato pie that you won't believe is vegan and gluten-free!
For those looking to avoid refined sugar, we have the perfect recipe for you! This vegan sweet potato pie has a wonderful warm spice and creamy taste without the added refined sugar you can also find in sweet potato pies!
This is another simple and easy-to-follow recipe that allows you to enjoy a pie in a matter of minutes. Just make sure you give everything a good whisk to avoid lumps and you are good to go!
A lot of vegan sweet potato pies will use coconut oil in the recipe, which isn't ideal if you don't like coconut. So this recipe is the perfect one for you!
There is no coconut at all, so you don't need to worry about adding other spices to mask the fragrant coconut. 
What's more, the recipe is free from refined sugar, dairy, oil, soy, or eggs! It's ideal for vegans and anyone looking to eliminate these ingredients from their diet.
What we love about this recipe is the variations section, where you can clearly see what you can add or change if you want the pie to have a different taste, it's perfect for any experimental bakers out there! 
If you have some leftover almond milk about to go bad, then use it to make this delicious vegan sweet potato pie! This vegan recipe contains mostly household items that you are sure to have lurking in your pantry.
This recipe is quicker than some of the others, with a total prep and cooking time of just over an hour! This is because you microwave the sweet potatoes instead of boiling them before you mash them.
This is a quicker way to make the pie, and it doesn't impact the taste at all! Why not give it a try today?
If you are looking for a healthier dessert, this vegan sweet potato pie recipe is the perfect one for you! Not only is it super easy thanks to the unbaked pie shell it calls for, but it is a healthy option too!
It uses coconut cream instead of full-fat coconut milk and coconut sugar which tends to be less refined. You could swap this out for other natural sweeteners if you wanted, like agave nectar or maple syrup.
If you want a sweet potato pie that isn't entirely sweet, then this is the recipe for you!
The pie uses the typical ingredients you would expect in a sweet potato pie, but with the addition of cumin, hot red pepper flakes, and chopped pecans! These help to give the pie a more savory taste. 
Now, you don't just need to have sweet potato pie as a dessert, you can have it as a snack or part of your lunch or dinner!
We know this sounds a little unusual, but across the pond, sweet potatoes are used on some roast dinners, so why not try it here too? With this recipe, you will make five or six individual-sized pies that can be added to all your dinner guests' plates.
These pies will have a hidden sweetness, but overall, you can enjoy the savory taste of a roast dinner.
And thanks to the use of soy milk, these pies will be vegan! Just make sure you use vegan cheddar to keep the recipe vegan and tasty for all your guests! 
Usually, sweet potato pie is served as an alternative to pumpkin pie, but why not combine the two great flavors in this one fantastic pie?
Not only do you get the quintessential fall taste with the addition of pumpkin, but the recipe is super easy to make! 
The only downside is that this pie takes a while to make. We recommend leaving it in the refrigerator overnight to chill for the best results. Make sure to prepare this recipe and make it the day before you want to enjoy the pie for the best results!
How delicious does this pie sound? This recipe is another one that will shock your non-vegan friends and family. It might even convince a few of them to become vegans!
Not only do you get the silky smooth taste of bourbon and a hint of orange zest, but this pie is grain-free, dairy-free, refined-sugar-free, and fairly healthy! 
For best results, we recommend steaming the sweet potatoes before you make the pie. Not only does this save you time when you make the pie, but it helps the sweet potatoes become soft and extra tasty!
If you like your pies to have a little more spice, then this is the recipe for you! We love how easily you can tweak the spice quantities of this recipe to suit you too.
You don't need to worry about making the pie too spicy or too bland, add what you want, taste the mixture, and adjust as needed! 
We love this recipe when some cardamom and pumpkin are added! It elevates the pie and gives it a nice warm kick that you will appreciate in the colder months.
If you aren't a fan of crust on your sweet potato pie, then you will want to try this vegan crustless sweet potato pie! Whether you are watching the amount of oil or nuts you consume, this recipe is sure to be enjoyable for you!
There's plenty of flavor in this pie too thanks to the cinnamon and nutmeg, but you might want to add a little ginger if you enjoy a spicier pie! We recommend also chilling the coconut milk before making the pie as this helps to separate the solids.
Any recipe with super easy in it was always going to pique our interests, and we are glad it did! This recipe has just six ingredients, meaning you can make it without needing to spend a fortune on fancy ingredients!
Plus, all ingredients are reasonably priced, so you don't need to spend a fortune to enjoy a tasty sweet potato pie.
The instructions are also super easy to follow too, so you don't need any culinary experience to make this pie taste fantastic! 
Final Thoughts
And there you have it, thirteen fantastic recipes you can use to create a vegan sweet potato pie! No matter your tastes or preferences, we are sure you will find a sweet potato pie recipe here that is not only vegan but delicious too!
Make sure you follow the instructions carefully and don't forget to make use of any handy tips we have given you today for a successful sweet potato pie!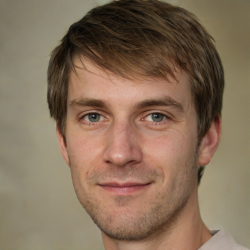 Latest posts by Mark Williams
(see all)