Cheesecake that is silky, decadent, and creamy is a welcome dessert option. Making a cheesecake to fit your occasion is simple. We associate Easter with flavors that are reminiscent of spring.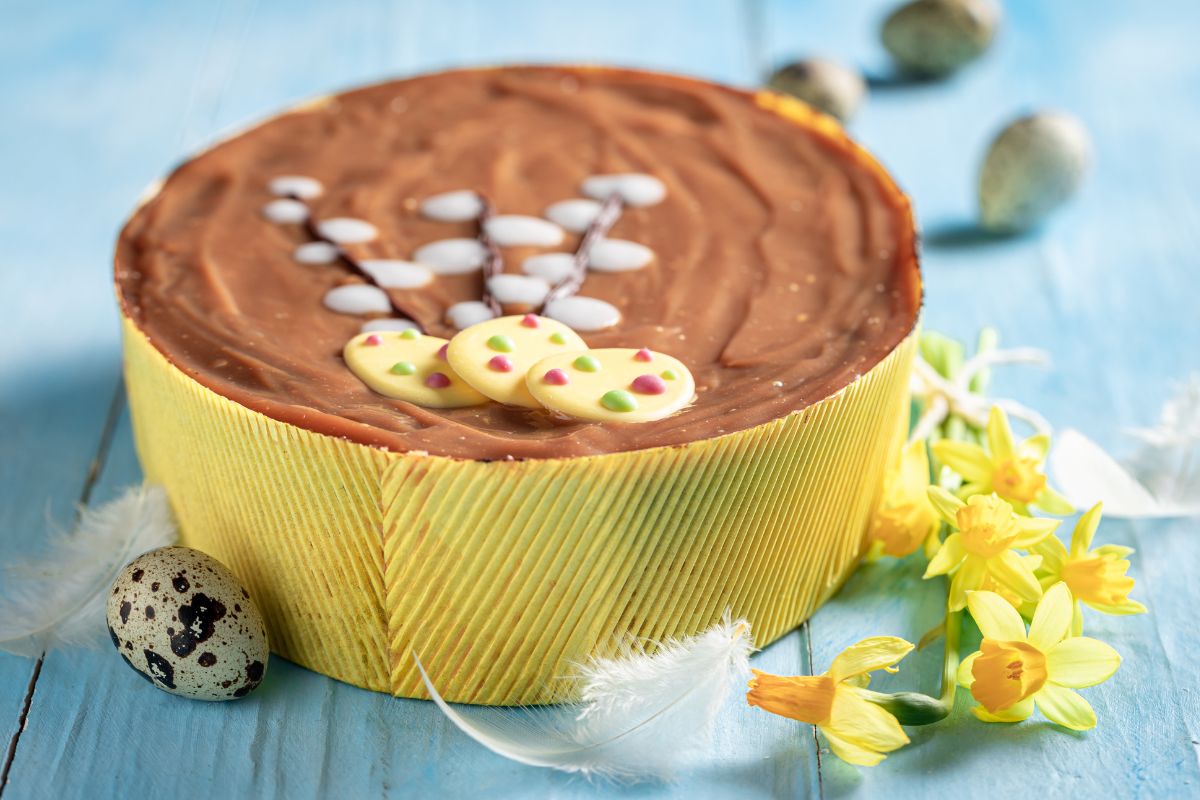 Consequently, the flavors used to create these renowned cheesecakes are spring-inspired, including rhubarb, strawberry, lemon, and other flavors.
In this article, we have collected 15 amazing Easter cheesecake recipes that you can make at home this Easter.
Cadbury mini eggs are abundantly packed into this rich, delicious dessert. Also, it is very simple to make. You could even get your little ones involved as well.
All of your expectations are met by this mini egg cheesecake: it is wonderfully smooth yet laced with those chopped Cadbury eggs.
Hence, creating a sweet and creamy but light and refreshing cheesecake. This Easter, the ideal treat. This gorgeous cheesecake is given a lot of color and a pleasant texture by the little eggs, which also keep it within the Easter theme.
Easter wouldn't be complete without chocolate. With a buttery chocolate base and rich chocolate orange filling.
This chocolate orange cheesecake combines these two fantastic flavors and raises them to a new level. The beautiful fresh flavor of the orange balances out the decadence of the chocolate.
This cheesecake, which uses orange zest instead of orange essence, is made with only natural ingredients. Five oranges are needed in this recipe, yet the extra effort is worth it for the bolder orange flavor found in this cheesecake.
A buttery graham cracker crust, a creamy cheesecake, tangy lemon curd, and toasted meringue are the ingredients in this Lemon Meringue Cheesecake. This cheesecake may become a new family favorite, as the flavors are incredible.
The cheesecake filling is mostly vanilla in taste, with a faint lemon flavor from the lemon zest. It's incredibly creamy and silky.
Make the lemon curd that will be spread on top of the cheesecake once it has finished baking and cooling. This curd, which is quite acidic but delicious, is where the true lemon flavor originates.
Making rhubarb cheesecake is quite simple. A graham cracker crust and a silky rhubarb cheesecake topping are used to make this no bake loaf pan cheesecake.
You don't have to use a loaf pan, and you can easily scale this recipe up to feed more people. The mixture is then refrigerated and sliced into rhubarb cheesecake bars after being topped with swirls of rhubarb purée.
This recipe for a no-bake cheesecake is quite flexible and is simple to modify to use any fruit purée. Overall, it takes 4 hours to make this cheesecake, however most of that time it is chilled in the fridge.
The ideal spring and summer dessert is this lemon mousse, which is fluffy and delightful. It's quite difficult to resist because it has a graham cracker crust with a silky, smooth, and decadent whipped cheesecake topping.
Every bite of these lemon cheesecake mousses is bursting with taste and lemon flavor.
You will adore these sweet Easter desserts because they are so wonderful and delectable. This recipe helps you create individual servings, so everyone can have the perfect amount of these delicious lemon cheesecakes.
This egg-filled, chocolate-covered, crunchy malted milk no-bake cheesecake is incredibly vibrant, delectable, creamy, and colorful. The dessert is ideal for Easter celebrations.
It is a very straightforward cheesecake that just calls for a few ingredients that you probably already have in your kitchen.
It has a graham cracker shell and a straightforward cream cheese filling that is stuffed full of broken Robin's eggs. If you don't have any Robin eggs, though, you can substitute any small pieces of candy you have.
This luscious carrot cake cheesecake, which combines two of your favorite cakes, is the ideal Easter treat. You must try this one if you enjoy cheesecake or carrot cake! It's a sophisticated dessert that is sure to dazzle.
Although the list of ingredients and instructions seems pretty extensive. This cheesecake is simpler to make than the recipe suggests. Layers of cheesecake and carrot cake are made and cooked together. To produce a very luxurious and indulgent hybrid.
This Easy Blueberry Cheesecake Trifle is a stunning edible centerpiece that is both beautiful and easy to make.
This stacked masterpiece will be the star of your dessert table. It is constructed of layers of angel food cake, cheesecake, and blueberry pie filling.
Furthermore, this is a modern take on the traditional cheesecake, but it still has all the same mouthwatering fruity tastes and smooth textures. Each layer stands out and compliments one another perfectly.
An essential no-bake dessert for Easter is this Easter Egg Cheesecake! It has a biscuit bottom, a creamy no-bake cheesecake inside a chocolate Easter eggshell.
Not only can you create these ahead of time, but you can also add your favorite Easter delicacies to make them uniquely yours.
Making these delicious Easter eggs filled with cheesecake will be a hit with kids. It also saves up on the washing up afterwards, as you can eat the chocolate shell after you've scooped out the cheesecake filling.
You can be sure that this Creamy Coconut Cheesecake is full of reviving coconut flavor. This is because it is made with coconut extract, coconut milk, and shredded coconut.
The rich filling and light whipped cream topping are the ideal complement to the crisp graham cracker shell. For fans of coconuts, this is a must-try cheesecake.
With beaten coconut cream and roasted coconut on top. This is an incredibly rich, flawlessly dense, and pleasantly creamy cheesecake. It is a fantastic alternative to offer at any dinner party with an Easter theme.
This no-bake Orange Creamsicle Cheesecake has a brilliant orange flavor and creamy vanilla texture. To give this cheesecake enough time to set up properly, it is best to make it the day before you plan to serve it. You'll need at least 4 hours to chill, but 6 to 8 hours is preferable.
The orange mixture and cheesecake are piled on top of one another to give our cheesecake a truly stunning marbling effect. Which also has a delicious taste. Everyone will want a piece of this cheesecake.
Lots of mashed and sliced bananas, banana pudding mix, and a vanilla wafer shell are used to make this banana pudding cheesecake.
It has the greatest banana pudding flavor a cheesecake could have and is utterly enticing. Along with the banana pudding mix, sour cream gives the filling a creamier texture and excellent flavor.
This is another straightforward dish that is still bursting with banana flavor and not overly sweet either.
White chocolate is used to make a creamy no-bake apricot cheesecake that is topped with fresh apricots. This cheesecake is creamy, sweet, and delicious.
It is a wonderful substitute for the traditional orange flavor associated with Easter. While still giving you that fresh and vibrant orange color.
This cheesecake with apricots is extremely creamy. You'll adore how the freshness of the apricots and the luxurious white chocolate are matched with one another. Along with the silky-smooth texture that is a joy to eat.
A delectable no-bake Biscoff cheesecake with a base of Biscoff biscuits, a filling of creamy Biscoff cheesecake, and toppings of whipped cream and Biscoff drizzle.
Try this incredible Easter treat, which requires just 4 ingredients and can be prepared at home in only 45 minutes.
The velvety cheesecake filling and the crisp Biscoff pieces that are spread throughout the cheesecake give it a wonderful balance of texture.
You'll adore the way the sauce oozes down the cheesecake with each bite. As well as how the interior is rich and creamy without being overly dense or heavy.
This cheesecake has three components and can be easily duplicated, but it will take some time to complete.
The star of this cheesecake are the vivid and vibrant strawberries, which lend a delightful freshness that lifts the cheesecake filling.
Conclusion
Easter is a great time to get together and enjoy some amazing food. When it comes to dessert, you have a broad range of cheesecakes that you choose from.
Whether you are after something to do with chocolate or a more light and fruity cheesecake. You will be able to find a flavor combination that suits you.
We hope this article has been helpful. You now have 15 amazing Easter cheesecake recipes to choose from and make for your next Easter event.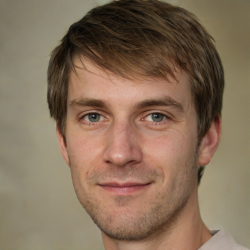 Latest posts by Mark Williams
(see all)