If you're looking for a satisfying, wholesome dessert to make that's as straightforward to prepare as it is delicious, we highly recommend learning how to make a cobbler.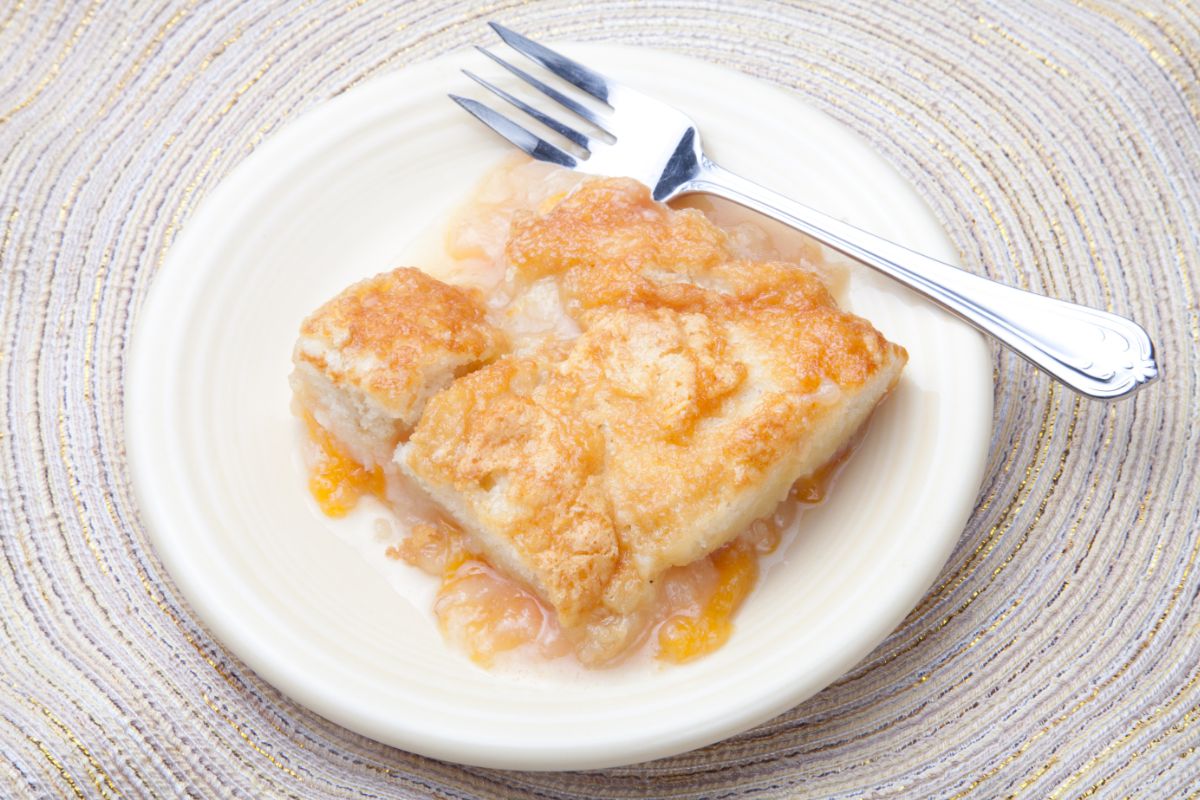 A cobbler is a dessert consisting of a fruit filling with a biscuit, batter, or dumpling topping.
Specifically, peach cobbler is always a good recipe to know because this fruit makes for the perfect soft and juicy filling, and the sweet, mild flavor pairs well with so many other ingredients such as cinnamon and cream.
The problem is that the vast majority of peach cobbler recipes online use dairy products and eggs, which means they're not suitable for vegans or people who can't eat dairy or eggs due to allergies or intolerances.
Luckily, we've done the hard work for you and scoured the internet for the 15 best vegan peach cobbler recipes, so you can make this classic dessert dairy-free at home!
These recipes are beginner-friendly and taste just as good as traditional recipes that use ingredients like butter.
To find out how to make the vegan peach cobbler of your dreams, check out these 15 incredible vegan peach cobbler recipes, pick your favorite and start baking!
Our Top 15 Vegan Peach Cobbler Recipes
The first vegan peach cobbler recipe on our list is the Easy Vegan Peach Cobbler by Nora Cooks.
This recipe has received many positive reviews from home cooks who have tried it, and we were really impressed by how easy it was to make and how well it turned out!
What makes this recipe stand out is the melted vegan butter and vanilla extract in the crumbly topping as well as the sugar and cornstarch mix used to enhance the peach filling.
Another vegan peach cobbler recipe that has home bakers coming back for more is the Vegan Peach Cobbler by I'm Hungry for That.
This peach cobbler uses a dumpling topping rather than a biscuit or batter topping, so if you want your peach cobbler to be extra filling and hearty, this recipe could be the one for you!
The lemon juice in the peach filling really brings out the flavor and we think the hint of lemon zest in the topping is an excellent touch.
My Darling Vegan's Best Ever Peach Cobbler really tickled our taste buds, and we think our readers will love it just as much as we did!
The crust for this peach cobbler has an extra-buttery taste and texture, so you'd never know real butter doesn't feature in the recipe. It's the perfect balance of soft and crunchy.
The filling contains both white and brown sugar for extra sweetness as well as some ground cinnamon for a hint of warming spice, ideal for the transition between summer and fall!
Loving it Vegan has produced some of the best vegan desserts and savory dishes available online, and this Vegan Peach Cobbler recipe is no exception!
In addition to the peaches themselves, the filling is flavored with nutmeg and cinnamon as well as vanilla extract, salt, lemon juice, and sugar.
Meanwhile, the baking powder in the topping helps to give it a soft and fluffy consistency which pairs beautifully with your choice of vegan ice cream.
This Vegan Peach Cobbler by The Conscious Plant Kitchen has some of the most positive reviews out of all the vegan peach cobbler recipes we found online, so if you're looking for a vote of confidence to help you choose your next recipe, this is it!
Not only is this vegan peach cobbler absolutely delicious, but it's so easy and quick to make.
While many peach cobbler recipes require over an hour to prepare and bake, this one can be ready in just 30 minutes.
If you're looking for a truly incredible vegan peach cobbler recipe, the Amazing Vegan Peach Cobbler from Connoisseurus Veg will definitely hit the spot.
What's great about this recipe is the fact that during the cooking process, the vegan butter in the topping tends to rise to the surface of the dish, meaning that you get a lovely buttery layer of batter at the top of every serving.
This Vegan Peach Cobbler by Oh My Veggies is one of the best we've ever tried, so we encourage you to give it a go, too!
The cake crumble topping on this cobbler sets it apart from most of the recipes you'll find online and we love the cinnamon in the filling, especially when served with vegan whipped cream or vanilla ice cream.
Forks Over Knives is a well-established source of delicious vegan recipes, so we were really excited to find this Easy Vegan Peach Cobbler recipe on the site!
This particular peach cobbler has a great rustic feel due to the oat flour, applesauce, maple syrup and almond butter in the biscuit topping.
There's extra maple syrup in the filling as well, so if you have a sweet tooth, this recipe will be perfect for you.
We're obsessed with this Vegan Peach Cobbler by Make It Dairy Free.
While many vegan peach cobblers require a pretty long list of ingredients to make it taste like the traditional dairy version, this recipe calls for just 11 ingredients, most of which you may already have at home.
All you need are some fresh peaches, white sugar, brown sugar, vegan butter, plant-based milk (ideally vanilla-flavored), vanilla extract, salt, all-purpose flour, maple syrup and cinnamon.
This recipe for the Best Easy Vegan Peach Cobbler by Happy Food Healthy Life has to be one of our all-time favorites.
The only added sugar in the filling for this cobbler comes from maple syrup, and there's less than a cup of granulated sugar in the topping, so this is a healthier peach cobbler recipe than most.
If you want to enjoy a sweet treat without overdoing it on the refined sugar, we can't recommend this recipe enough.
If you like your peach cobbler with a little bit of spice alongside the sugar, you'll love this Vegan Peach Cobbler by Eating Well.
The teaspoon of cinnamon in the filling goes a long way, and there's a subtle nuttiness from the wheat flour and almond milk in the topping that you won't get with recipes that use only regular flour.
For those who want their peach cobbler to be gluten-free as well as vegan, we recommend The Best Gluten-Free Peach Cobbler by Good Food Baddie.
Not only is this peach cobbler suitable for various dietary requirements, it's a southern-style recipe complete with a cinnamon-flavored cakey crust and plenty of cinnamon and brown sugar in the filling, making the perfect rustic dessert for late summer.
If you want to add some more fruity flavors to your peach cobbler, try following this recipe for Vegan Blueberry Peach Cobbler by Go Dairy Free.
The sweetness of the ripe peaches with the slight tartness of the blueberries is a great combination, especially with the spice from the cinnamon and the citrus flavor from the lemon juice.
You can choose your favorite plant-based milk, too, so if you want a hint of nuttiness in the finished dessert, opt for almond or hazelnut.
The photographs included in this recipe for Vegan Peach Cobbler by MasterClass speak for themselves.
This is the recipe to follow if you want to make a peach cobbler that looks as good as it tastes.
Vanilla extract and applesauce add extra sweetness and flavor to the peach filling, so you only need 2 tablespoons of sugar and a little demerara sugar to sprinkle on top, which is great if you're trying to learn how to make some healthier desserts.
Finally, this Vegan Peach Cobbler by Healthier Steps is another health-conscious vegan dessert that manages to taste incredible without relying on too much refined sugar.
Most of the sweetness in this recipe comes from the peaches themselves, with less than a cup of sugar added to the filling and topping in total.
We love the use of almond flour in this recipe because it adds a nutty flavor and makes it gluten-free as well as plant-based.
Final Thoughts
As you can see, there's no shortage of great recipes for vegan peach cobbler, so this is one dessert you can easily make plant-based.
Several of our chosen recipes are gluten-free, too. Just make sure to check that your white sugar is free from bone char before you start baking!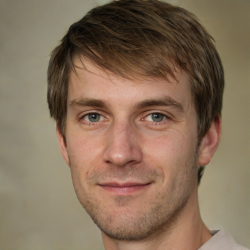 Latest posts by Mark Williams
(see all)