You either love or hate coconut, but if you love it, then you really love it. There's so much you can do with coconut as well because it pairs so wonderfully with so many other ingredients and flavors.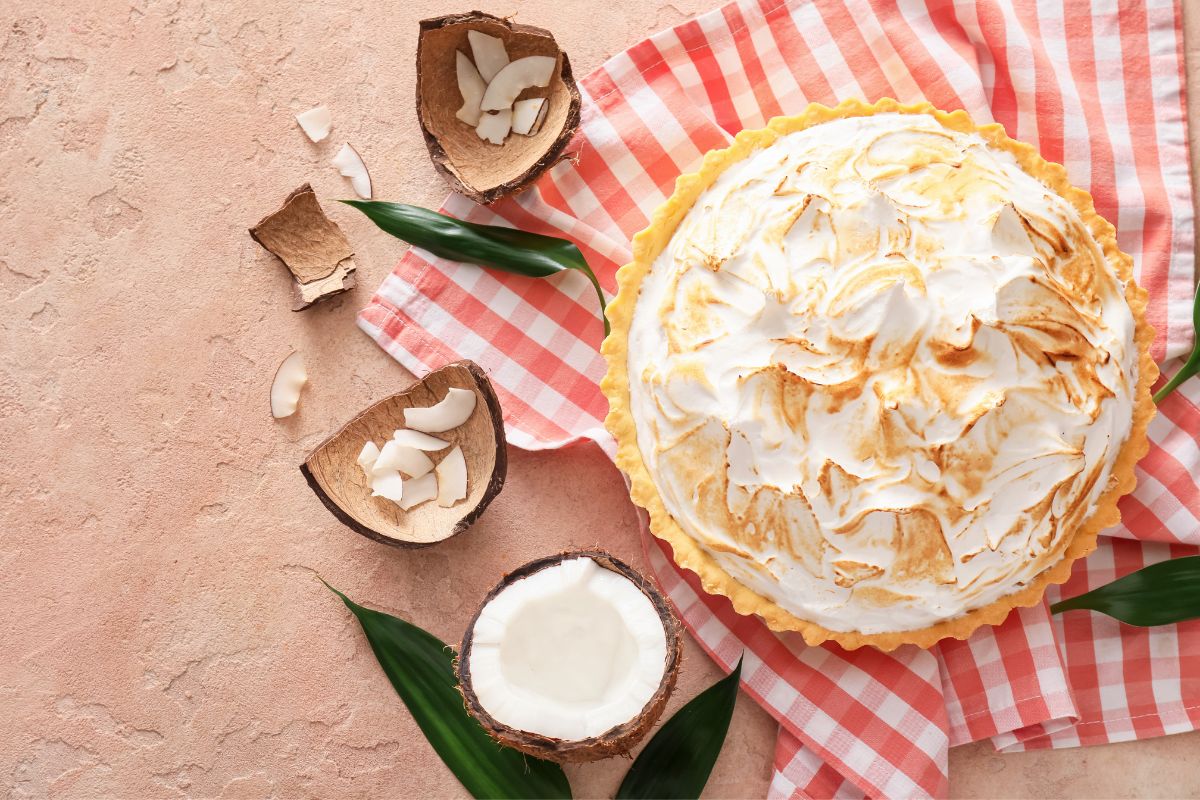 One way you can enjoy coconut that isn't widely talked about is in the form of pie. Coconut pie tastes absolutely delicious and the crispiness of the pie crust adds a whole depth of texture that makes it completely irresistible.
If you've never tried coconut pie, it can be quite difficult to know where to start. But that's where we come in! We've put together a list of 15 delicious and easy coconut pie recipes that you will absolutely love.
So let's get started.
Kicking off this list we have the impossible coconut pie. Though it's called the impossible pie, it's actually incredibly easy to make.
You get all the ingredients together and you dump them into a blender and it will be ready to bake in 5 minutes.
Besides coconut, of course, you will also find that this recipe calls for vanilla and nutmeg which really adds an extra layer of flavor to the whole pie.
Once you see just how easy this impossible pie is to make, you'll be making it again and again.
If you are a fan of lemon, then you definitely need to try this coconut and lemon cream pie. The crust is quite similar to shortbread, but it might surprise you to learn that it's actually only made with coconut oil.
The center of the pie is a bit like lemon curd and the pie on a whole is flaky, crumbly, and delicious. The coconut and lemon work together incredibly well and will leave you feeling satisfied after every single bite.
You can serve this pie straight away, but it will be quite messy. To avoid this, chill it in the fridge for a few hours first.
Flaky, creamy, and overall an absolute delight, this pie combines the flavors of coconut and custard in such a way that you will find yourself making this recipe again and again.
The custard is really easy to make as well because it is made in one pot, so you won't have to worry about a massive cleanup.
The flavor of the custard is amplified by the inclusion of coconut milk. Once you've made custard this way, you'll never make it any other way again!
This recipe is similar to the coconut custard pie, but the inclusion of meringue takes it to a whole new level. To get the custard nice and thick, it may take at least 30 minutes to cook it, but we promise you that it will be worth it.
As for the meringue, you can choose to buy some ready-made if you don't have time, but if you can make it from scratch, it's definitely worth the extra bit of work.
This variation of coconut pie has quite a nutty texture and flavor, but it is also incredibly creamy and rich too.
The crust is amazingly flaky and buttery and will absolutely melt in your mouth with every bite.
It pairs beautifully with whipped cream which you can buy ready-made, or if you're feeling fancy, you can make your own homemade version.
Sometimes classic and old-fashioned recipes are all you need to truly enjoy the flavor, and that's definitely the case with this old-fashioned coconut cream pie.
There's no gimmick included in this recipe, it's just a straight-up cream pie that is packed with all the classic flavors you love about the dish.
This is the best recipe for anyone who just wants to make a coconut cream pie without getting overly fancy about it.
If you love coconut cream pie but you do want to change it up a bit, this coconut banana cream pie will be perfect for you.
This pie tastes and feels a lot like a banana cream pie, but the addition of the coconut really takes it to the next level. This is the perfect recipe to enjoy on a warm summer's eve and it will really satisfy your whole family.
On top of this, the pie is completely no-bake too, so you can enjoy it faster and without making too much of a mess.
If you really, really love the taste of coconut, but you find it gets lost in the vanilla flavors when you usually make it, then this is definitely the right pie for you.
Some of the ingredients included in this recipe are coconut water, coconut milk, flaked sweetened coconut, and a delicious coconut-flavored rum.
So as you can see, there is a real emphasis on the coconut flavor and it won't get lost in the other ingredients.
This pie is truly a coconut lover's dream!
If you are vegan and you were worried you wouldn't be able to enjoy a good coconut pie, then you'll be really happy to learn about this recipe!
Not only is this recipe completely vegan, but it is also gluten-free, so you'll be able to enjoy it without breaking your dietary needs.
On top of this, you don't really need too many ingredients and it only takes about 30 minutes to cook. The prep time is a bit long but definitely worth it!
This recipe takes everything you love about the classic coconut cream pie and amplifies it to make it even better.
One of the secrets of this pie recipe is that it uses brandy in the filling and apricot glaze on the crust to bring out even more flavor than a standard coconut pie.
The coconut is toasted too, which really makes this recipe a bit more unique than some of the others on the list.
This is a really great recipe for anyone who's tired of the same old coconut pie and wants to add a bit more to the dish.
Here's another great coconut pie recipe that combines the delicious coconut with the fruity and juicy tastes of blueberries.
On top of tasting absolutely exquisite, this recipe is also paleo, keto, dairy-free, grain-free, and allergy-friendly, so if you're looking for a tasty treat for everyone to enjoy, this is the perfect recipe for you to try!
This recipe is incredibly versatile as well because you can switch up the blueberries for any other fruit you want.
When you are on a keto diet, it can be really frustrating trying to find sweet treats that you can enjoy without actually breaking the diet.
This dessert is completely sugar-free and low in calories, but it still tastes exactly the same as a regular coconut cream pie. You won't be missing out on any of the sweet flavors when you try this recipe.
If you enjoy the taste of pineapple and you want to emulate the feeling of sunbathing on a tropical beach, then you simply have to try this tropical coconut pie.
It is absolutely filled with coconut and it is incredibly creamy, but what sets this coconut pie apart from the others is the addition of juicy pineapple chunks.
They really add a whole new depth of flavor that will leave you wanting more and more.
The pastry itself actually includes some ground pecans which give it an extra crunch and it really brings out the flavor even more. This is a great recipe for anyone who loves coconut pie but wants something a little different.
This recipe might have the word impossible in its name, but we promise you that it's actually super easy to make!
The addition of pear in this recipe really complements the coconut really well and will become a staple in your kitchen once you've tried it for the first time.
The beauty of this recipe is that it also works really well with other canned fruits, such as peaches, apricots, apple,s or berries, so if you want to mix it up a bit and try some other beautiful flavors, you definitely can.
A chess pie is an egg based and it is usually filled with buttermilk. This recipe is absolutely no exception. It tastes just like a regular coconut pie, but it's made in the chess pie fashion, so the texture will be a bit different.
This is a great pie to try if you love coconut pie, but you want something a little different.
Conclusion
Once you try the coconut pies we have put on this list, you'll find yourself making them again and again.
Each of these coconut pies is absolutely amazing in its own way, and deserves the recognition!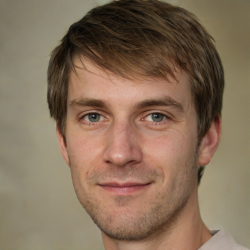 Latest posts by Mark Williams
(see all)