Who doesn't love apple pie? It's a guaranteed crowd-pleaser, and the ultimate comfort dessert. Every bite is sweet, warm, and nostalgic.
An apple pie is perfect for any occasion. When combined with Bailey's Irish Cream, it just gets better!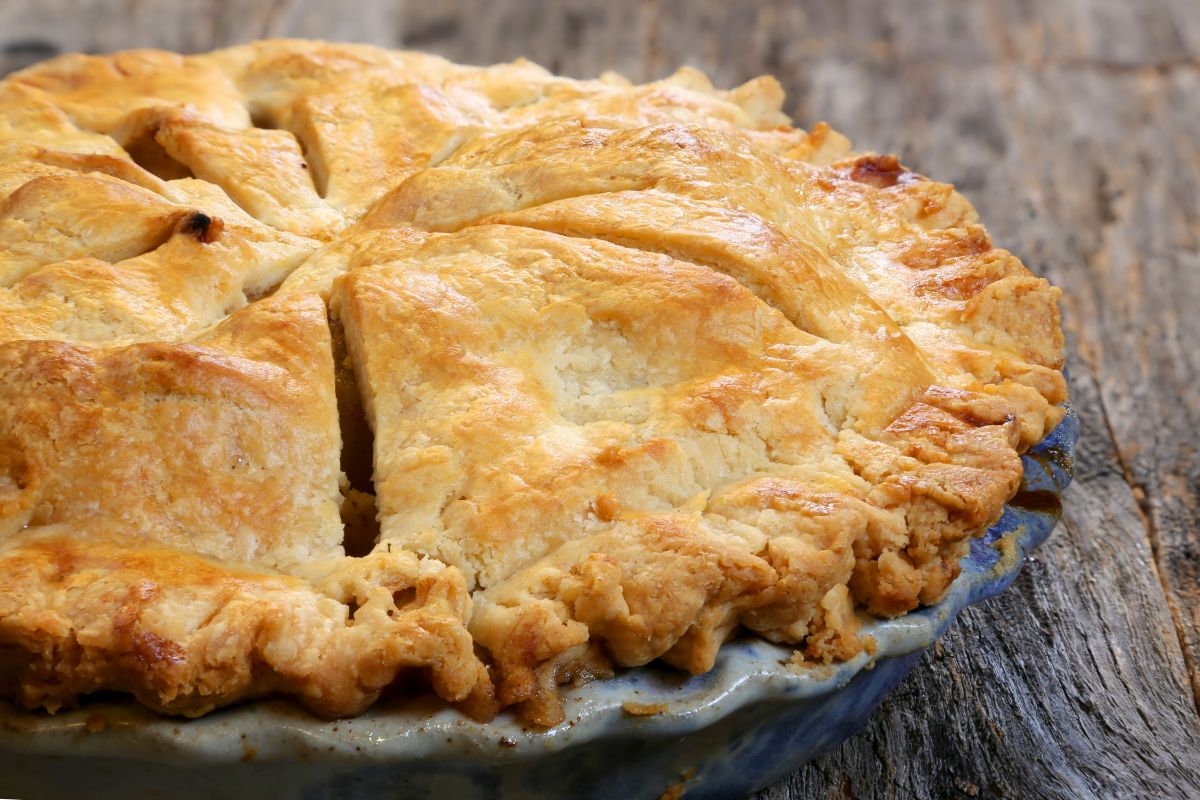 Many reach for Bailey's when making boozy desserts and confections, and it's hard to think of a dessert that isn't made better with some Bailey's drizzled on top. Apple pie is no exception!
Below, you'll find 15 delicious Bailey's Apple Pie recipes that are sure to be a hit at any festive party.
As well as Bailey's apple pie recipes, we'll also be taking a look at some apple pies that put a twist on the traditional apple pie recipe and are sure to wow anybody who eats them.
While a classic apple pie never goes out of style, it never hurts to put a boozy twist on an old favorite!
This Bailey's apple pie recipe is a classic apple pie recipe with an Irish cream twist.
Perfect for Fall, the buttery, flaky pie crust has a mouth-watering apple-pie filling with an unmistakable hint of Bailey's. It's a great way to shake up Thanksgiving dessert!
No matter how you celebrate Thanksgiving, we cannot recommend enough making this dessert before apple season comes to an end.
These additively delicious Bailey's apple pie pancakes will make you want to have pancakes for breakfast every day!
If you're hosting brunch, these boozy, sweet and unique pancakes are sure to wow your guests. Serve your pancakes with a decadent apple pie topping for the most show-stopping brunch ever.
This is probably the most out-there recipe on our list, and one of the most creative ways you can make a Bailey's apple pie!
Bailey's Apple Pie liqueur, caramel syrup, and Crown Apple Whiskey come together to make a delicious autumnal cocktail.
This cocktail is a medley of tangy apple and sweet caramel, and is great for serving at a dinner party, or a fun drink to make when kicking back on a brisk, Fall evening.
Put cinnamon and sugar on the rim of the glass for extra festive decadence.
An apple crumble is the ideal dessert to make on a Fall weekend when you just want to get cozy, and if you're looking for inspiration, look no further than Bailey's Salted Caramel Apple Crumble.
Apples and salted caramel sauce are the perfect pairing, but when that salted caramel sauce is made with the irresistible Bailey's Salted Caramel Irish Cream Liqueur, this pairing is taken to a whole other level.
Plus, this salted caramel sauce is spiced with apple pie spice and cinnamon, giving the filling the warmest autumnal flavors.
The filing is also topped with a buttery crumble topping packed with cinnamon flavors and with a streusel texture.
In short, this salted caramel apple crumble is sure to go down a treat with your family and friends, and is going to be your most-requested dessert to make.
But because it's so delicious, you're going to want to make it over and over anyway!
This caramel apple crumble is great for those with a serious sweet tooth. It's best served warm on a brisk Fall evening with vanilla ice cream and a drizzle of Bailey's Apple Pie Liqueur.
This double-crusted apple pie is dusted with sugar to ensure that each bit is extra sweet, and is the favorite apple pie recipe of Martha Stewart.
It contains nearly double the amount of apples as you would find in most apple pie recipes, and makes an amazing centerpiece at a Thanksgiving dinner.
This pie is a delicious, plant-based spin on the classic apple pie. Making an apple pie for the first time can be daunting, and especially so if you have dietary restrictions that mean you have to get creative with the traditional ingredients.
How will the dough turn out, and will the filling and top crust fuse perfectly? With this vegan apple pie recipe, answering these questions is easy!
The pie dough will turn out great thanks to pre-made dough, and even though it's a plant-based pie, even your friends who are not vegan will love it.
Want to know how to make the best vegan apple pie? You cook the apples before you bake!
This rose apple pie is a great recipe for sweet apples, and it looks totally beautiful and elegant. But while it looks super fancy, it's deceptively easy to make.
A good-quality pie crust is key. You just add the apple slices and carefully roll the crust over to create the prettiest rose apple pies that taste delicious.
Putting a twist on the classic apple pie, these caramel apple pie bombs are stuffed with an apple pie filling, before being baked and then drenched in caramel sauce.
The flaky dough is filled with apples, cinnamon, and caramel and topped with brown sugar and butter.
This Dutch apple pie has a crumble topping and soft, sliced apples with warming spices, and is made even more delicious with a scoop of vanilla ice cream.
This apple pie may be one of the simplest recipes you'll ever make! Plus, it tastes even better cold, rather than warm.
Also known as German Apple Pie, this 4-apple cream pie is filled with apples coated in a cinnamon sugar mixture with heavy cream. You're going to want to eat this pie all year around!
This cranberry apple pie is sweet and tart, and has a mouth-watering buttery pie crust. It's an excellent twist on the classic apple pie, and would be ideal for making over the holidays – especially Thanksgiving!
The tart cranberries take the humble apple pie to the next level, and the warm spices and tangy orange zest just add to this beautifully sweet symphony of flavors!
Country apple pie is a classic apple pie recipe that you can easily customize to suit your tastes, namely when it comes to the apples you use.
You can stick to mainly sweet apples like Golden Delicious, Honey Crisp, Fuji, McIntosh or Gala, or you can combine these sweet apples with tarter apples such as Granny Smiths.
These mini apple pies have a bright, mouth-watering filling and a beautiful lattice crust. They may look sophisticated and taste phenomenal, but they are also deceptively easy to make.
Finish them off with some cinnamon sprinkled on top and a scoop of vanilla ice cream for a Fall dinner party, or a fun Thanksgiving dessert.
This apple slab pie has a warm, soft spiced apple filling with a flaky, glazed crust. Plus, it can be ready in about 35 minutes.
An apple slab pie has a similar flavor to a classic apple pie. The only difference is that it's made on a big sheet pan.
An apple slab pie is easier to serve than a traditional apple pie as it can be easily cut into squares. No more fiddling with pesky slices!
Frequently Asked Questions
Do You Need To Cook Apples For Apple Pie?
Unless the recipe says so, apples generally do not need to be cooked when baking apple pie. You simply peel and slice the apples before putting them in a pie dish to bake.
Apple pies take longer to bake than most pies, and the apples should be nice and soft when they come out of the oven.
What Are The Best Apples For Pie?
Baking apples are commonly used when making apple pies. Honeycrisp is considered the best baking apple as it is very sweet.
If you want your pie to have a tarter flavor, then you should opt for Granny Smith apples instead. Apples such as Jazz, Jonagold and Pink Delicious are also great options for apple pie.
How Can You Stop The Pie Crust From Burning?
To stop your pie crust from burning you can put a crust cover around the pie, or use some aluminum foil.
You can wrap the crust with aluminum foil, but be careful not to cover the top of the pie.
Bake the pie for as long as the recipe states, and 15 minutes before you take the pie out of the oven, take the foil off and you should be left with a beautiful crust.
Final Thoughts
So there you have it! 15 delicious Bailey's apple pie recipes that you – not to mention your family, friends, neighbors and any other dinner guest – are sure to love.
Apple pie is a classic, nostalgic dessert that has warm, comforting flavors with every bite. But why not turn up the heat and give it a boozy kick with some Bailey's too?
These recipes are ideal when you're stuck for dessert inspiration at your next dinner party.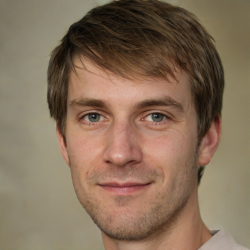 Latest posts by Mark Williams
(see all)