If you've never had the absolute pleasure of tasting a strawberry icebox pie, they are a delightfully vibrant and delicious spin on the standard pie recipe that uses frozen or chilled fresh strawberries to make the overall texture and flavor as juicy as possible while still being very cool to bite into.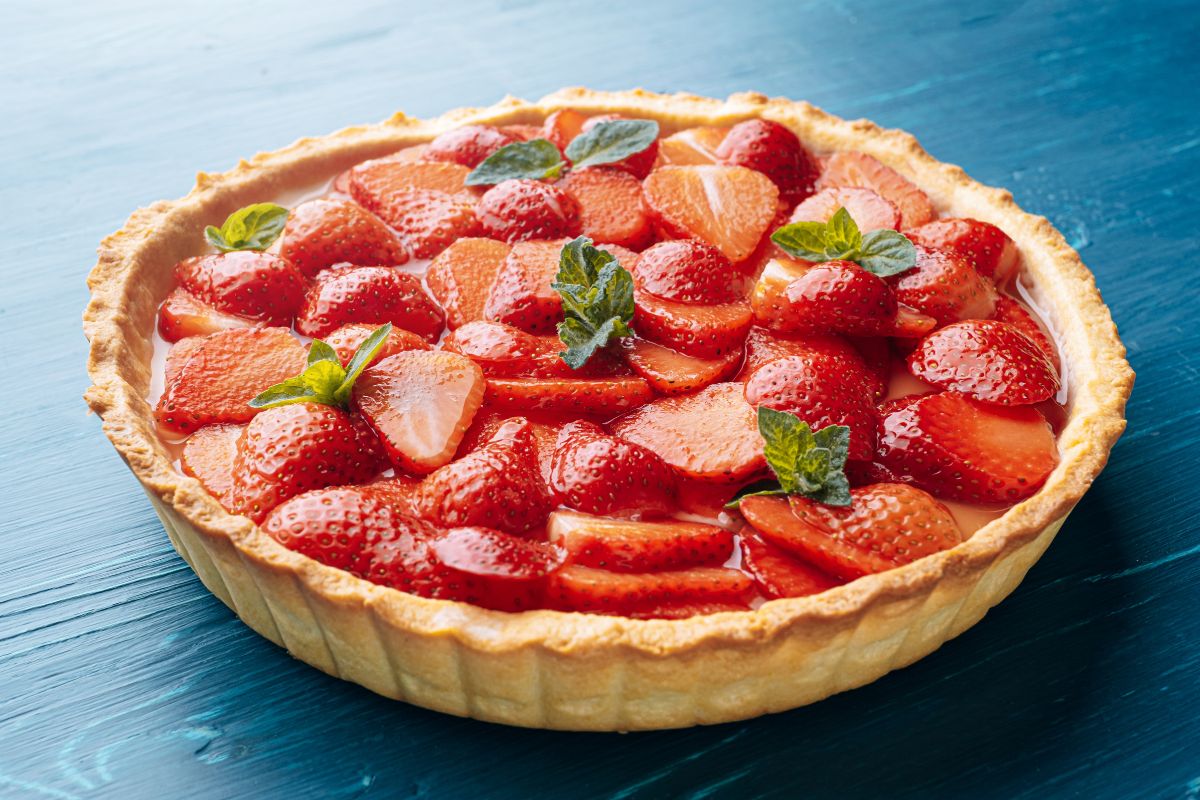 You can definitely enjoy a strawberry icebox pie on its own, however with such a wide range of exciting recipes that can elevate the pie's flavor to the next level, it's never a bad idea to seek out some ideas from other home chefs to see what ingredients you think would compliment this scrumptious dessert perfectly.
To make this job easier, below we have compiled 15 of the very best and most delicious strawberry icebox pie recipes that are easy to prepare and are guaranteed to have everyone who tries them feeling satisfied.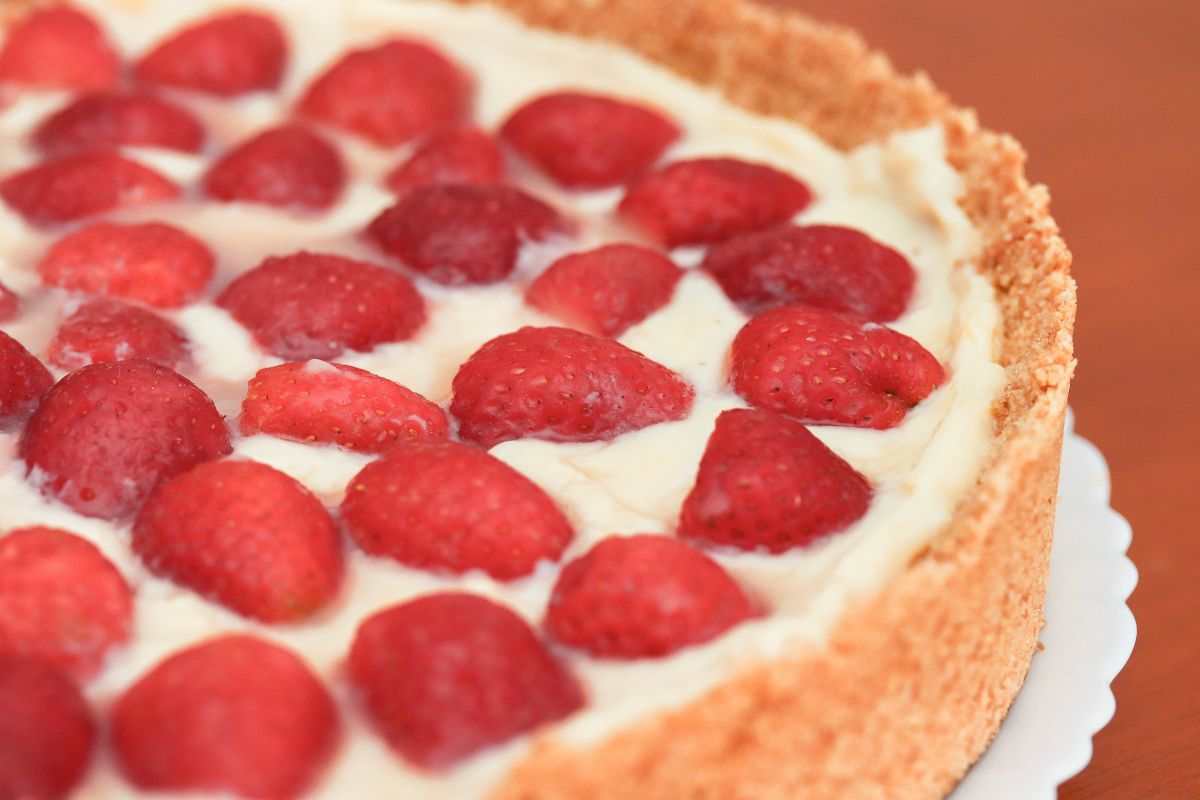 For a lot of strawberry icebox pie recipes, they will only use either the frozen or fresh version of these sweet and juicy fruits to keep the pie nice and chilled, however there is no reason why you can't double up and use both frozen and fresh strawberries as part of the filling, but also as a part of the topping.
The fresh strawberries will mix so elegantly with the softened cream cheese on top that you really can't go wrong with adding any leftover strawberries you have into the mix.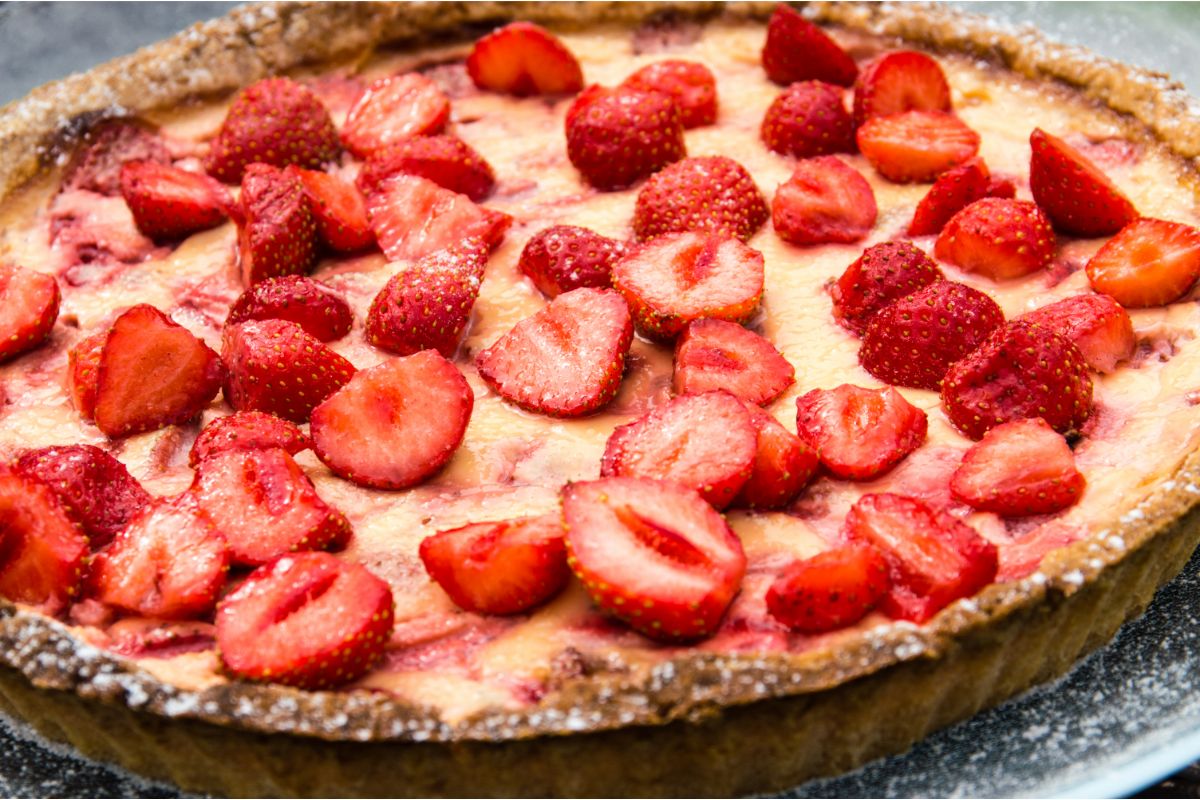 The condensed milk used in this recipe really elevates the sweetness of the entire pie to a whole new level and since it can be made with just 5 simple ingredients, you won't need to worry about going out and gathering a plethora of ingredients to make this delightful appetizer.
Perfect for when the sun is shining and you need to cool off, you really can't go wrong with this smooth and creamy twist on the regular strawberry icebox pie recipe that goes down so well as a summery snack.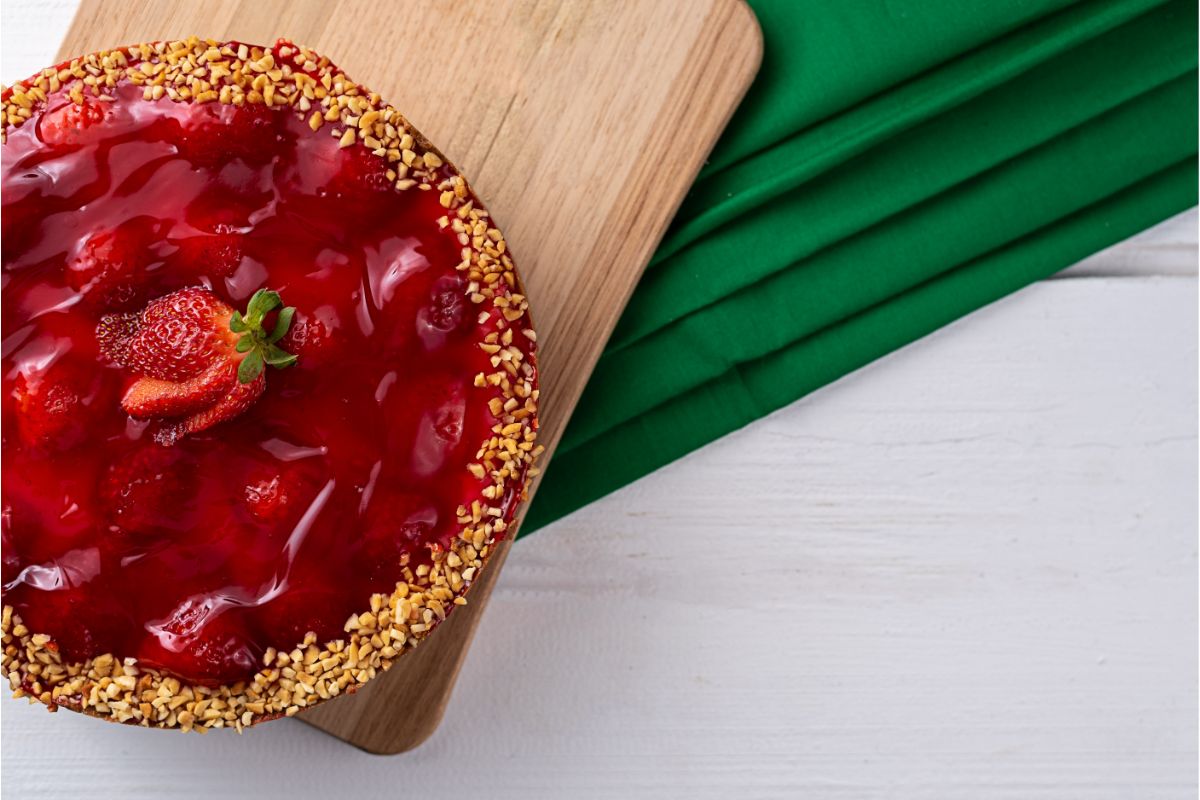 One of the most satisfying summer pies you can make and serving 8 people with just one batch, the crushed up pretzel sticks help to add some much needed crunch to the overall texture which helps to compliment the deep and extremely rich flavor of the brown sugar, and of course the strawberries which add a tremendous amount of color and fruitiness to each and every bite.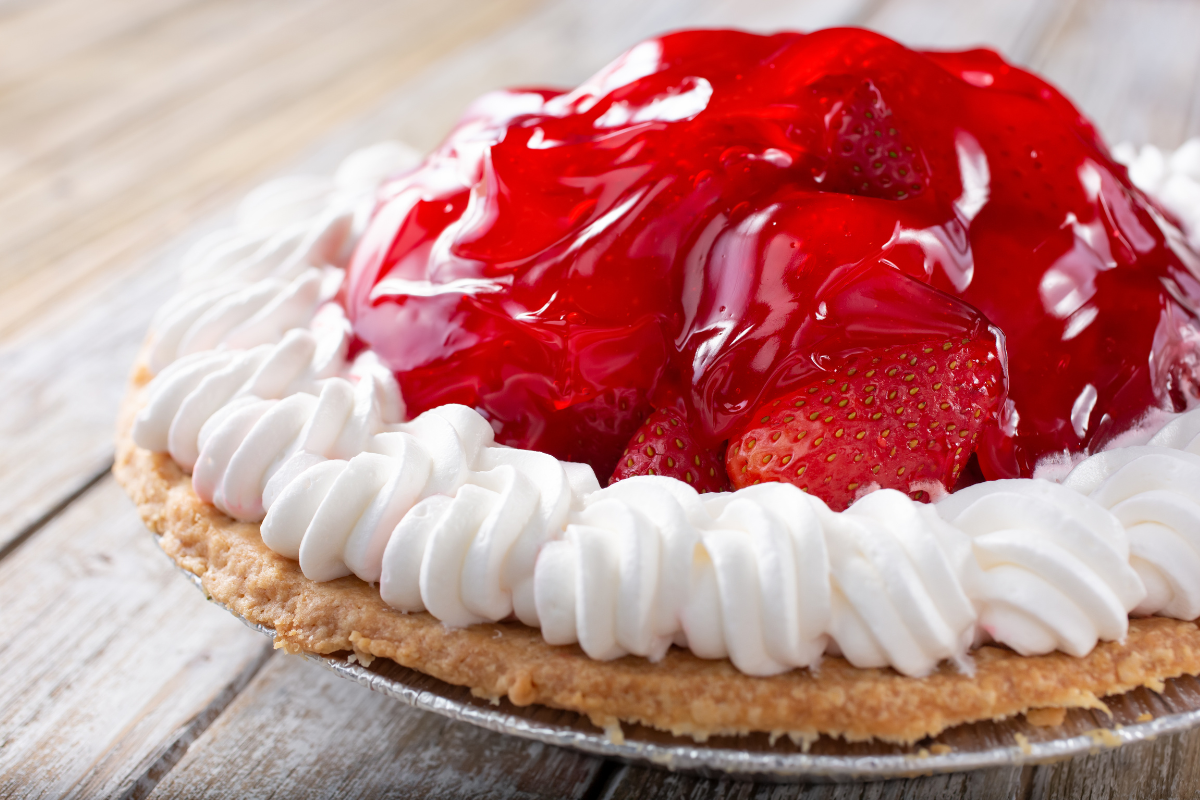 This keto-friendly spin on the traditional strawberry icebox pie uses granulated erythritol sweetener and desiccated unsweetened shredded coconut to form it's deliciously soft crust with the filling then being comprised of cream cheese and heavy whipping cream to make it nice and delicate to chew on, and of course the frozen strawberries to give off that vibrant and sweet flavor that is a pure joy to snack on when the temperature starts to rise outside.
The nutty, earthy and almost toasty flavor of an almond crust has never tasted so good than when it is paired up with some chilled strawberries and lemon juice to help make a sweet and savory pie which is sure to blow the socks off anyone who tries it.
With just a few graham cracker crumbs and some toasted slivered almonds, you can whip up a delightfully chewy crust that compliments the sweetness of the other added ingredients perfectly.
Why not ramp up the sweetness levels even more by mixing some strawberries with a few pieces of passionfruit to make for an icebox pie that is as juicy as it is nutritious, being a great source of fiber and incredibly rich in antioxidants.
With some flaky crunchy shortcake biscuits and vanilla powder making up the crust of the pie, if you're looking for the maximum amount of fruity pie flavor possible, then look no further than this luxurious appetizer.
Easy to make and ready to serve in as little as 15 minutes, if you or someone you know is on a vegan diet but you know they would love the fruity taste of a strawberry icebox pie, an easy way to make it vegan friendly is to substitute the cream or regular gelatin with agar agar.
This simple ingredient, which is often used to make puddings, jellies and custards, has an incredible ability to hold all the ingredients together while still tasting fluffy, creamy and delicious, making for the perfect vegan-friendly secret ingredient.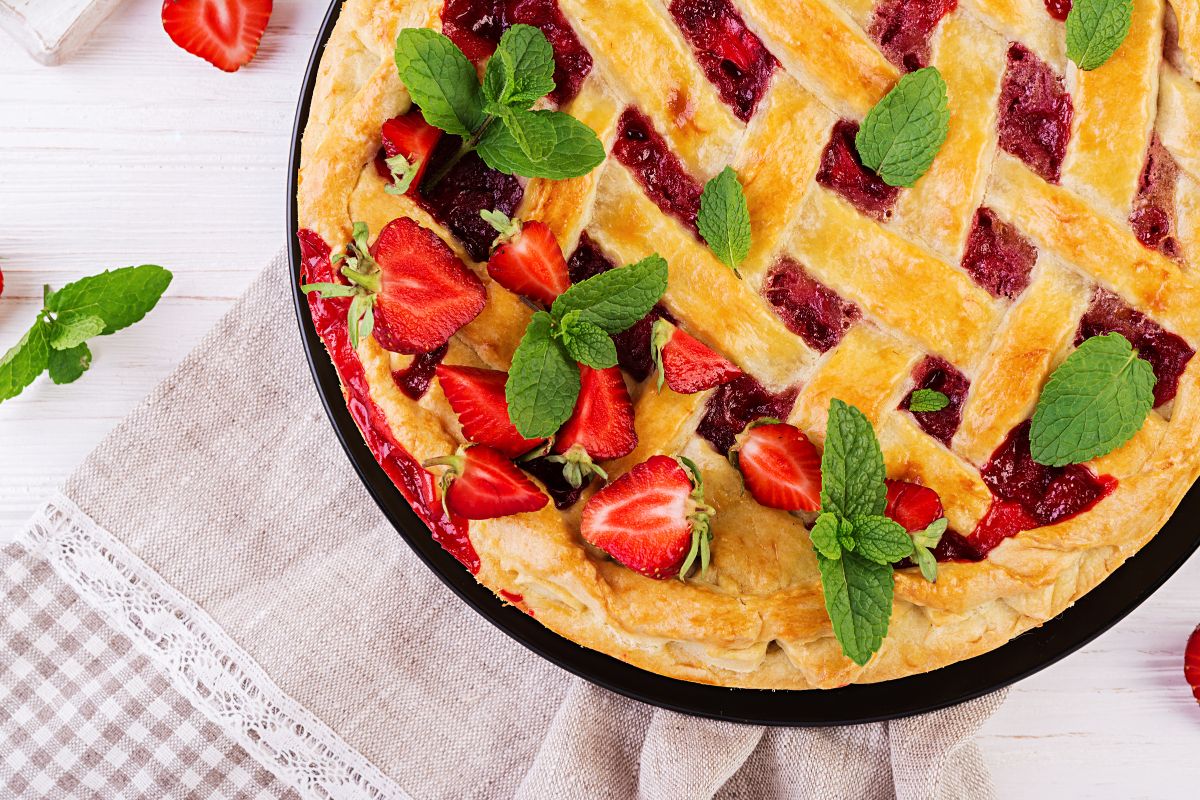 Full of fresh fruity flavors with a distinctive minty aftertaste thanks to the mint leaves included, you will struggle to find a pie more refreshing and light as this one, especially with the lime juice that really takes the sweetness up to another level.
Feel free to garnish the pie with any extra smaller fruits that you can fit over the top, or even simply add more strawberries if you can't get enough of just how delightfully juicy they are.
With the addition of just a splash of lemonade concentrate, a strawberry icebox pie can instantly become just a little more tangy which is evened out nicely by the sweetness of the strawberries and a few teaspoons of honey.
This creates a light and breezy flavor that just can't be replicated in many other pies that struggle to contain this many vibrant flavors in each and every slice.
While chiffon is a term more often used when preparing a cake rather than a pie, this recipe decides to blend the two, using vanilla wafer crumbs along with some unsalted butter and kosher salt to create a large round base with the strawberries making up the filling and being laid over the top next to the delightfully creamy whipped topping.
While this recipe does resemble a cake somewhat in its appearance, you can still get away with classing this as a beautiful and fruity strawberry icebox pie.
We can assure you that this recipe really does tats as good as it sounds as it incorporates a splash of lime and tequila to make the elegant fruitiness of the strawberries pop out even more, making it cold, tart and sweet, perfect when you're expecting a few friends and family members over in the summertime and you really want to impress them with an incredibly creative recipe.
The luscious ricotta and cream cheese filling is what really help this pie to stand out from its peers, and when mixed with some citrusy oranges and of course, some chilled and juicy bright red strawberries, this is an excellent option for when you want to enjoy something cool and light on a hot summer's day, and with a graham cracker crust surrounding the entire pie, it just makes that much more delightful to bite into.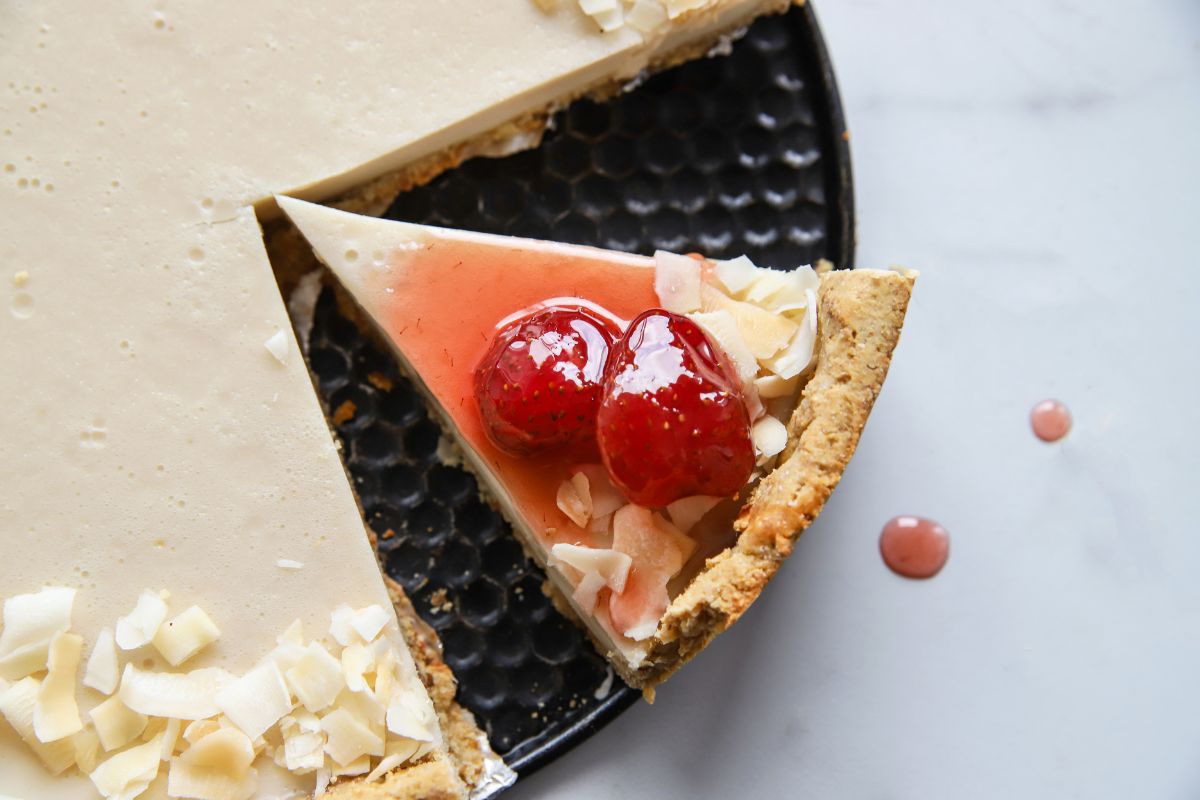 If you have never tried mixing just a little bit of coconut oil with some fresh strawberries, it creates both a sweet and slightly tangy taste which is only made even better when used as part of a big and fruity pie such as this one.
With some apple juice incorporated into the mixture along with maple syrup and heavy cream over the top, you can guarantee this icebox pie will taste great while also keeping you nice and cool for when the sun is out in full force.
The mini vanilla wafer used in this recipe work perfectly as part of the crust and while some of us aren't the biggest fans of the exterior coating surrounding the pie and would love to just get right into the thick of it, with this distinctive vanilla scent and taste you can be sure that you and everyone who tries this pie won't be brushing the crust to the side, making every inch of this fruity pie as scrumptious as possible.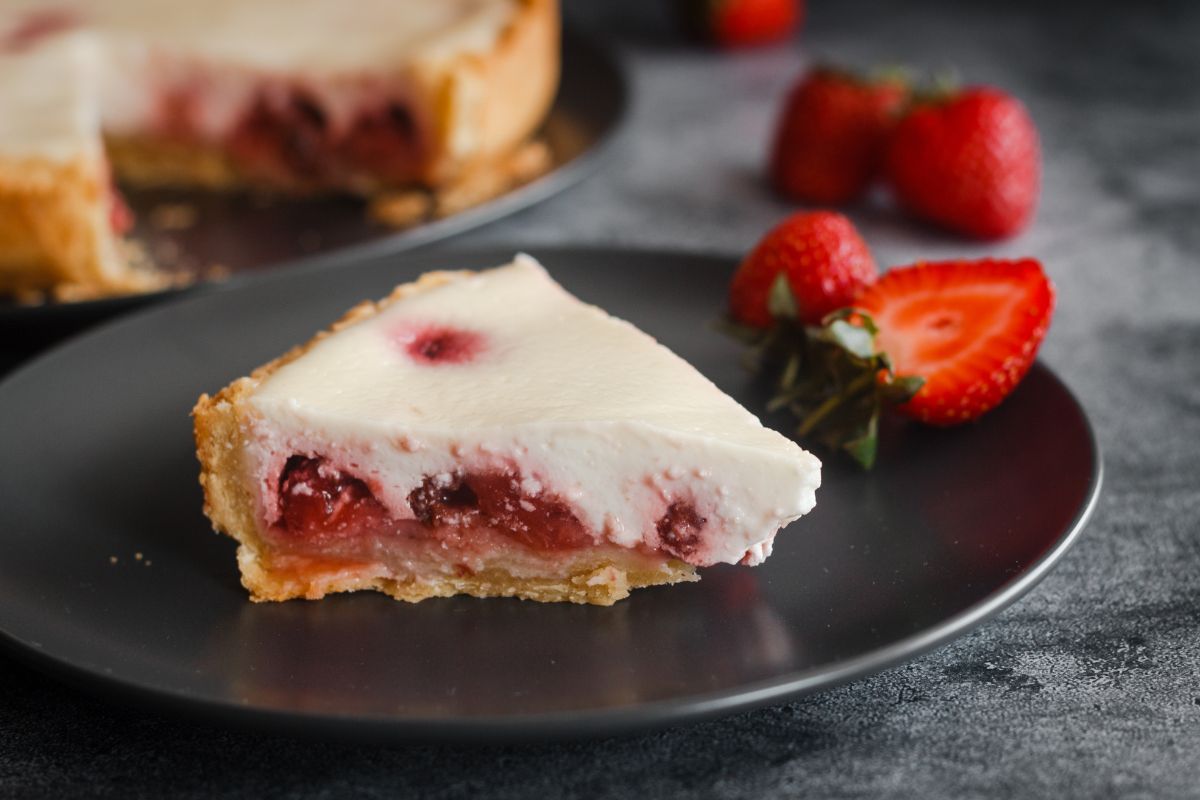 Maybe you want to stick with the ol' classic and just want a way to prepare it as fast as possible while still retaining a lot of the fruity flavors that make a strawberry icebox pie so flavorful already.
If so, you're in luck as this recipe allows you to make an icebox pie in as little as 30 minutes and with just a handful of ingredients needed that you probably already have lying around the house, meaning you also won't need to break the bank gathering all the required ingredients to make this pie taste as incredible as it does.
Summary
You can't beat a nicely chilled strawberry icebox pie on a warm summer's day as the perfect treat to cool you and your guests down while relaxing in the hot weather, however with just a few extra ingredients and a little more preparation, you can create a fantastic icebox pie with so much flavor that it will leave an impact on anyone who dares to take that first bite.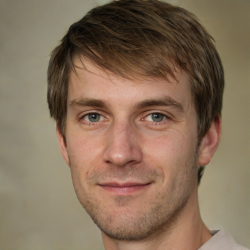 Latest posts by Mark Williams
(see all)