Butterscotch is a buttery sweet confection that is made to use a range of different kinds of desserts, including the much-beloved butterscotch cream pie.
The butterscotch cream pie is chock-full of sweetness and home comforts, making it a popular choice of dessert.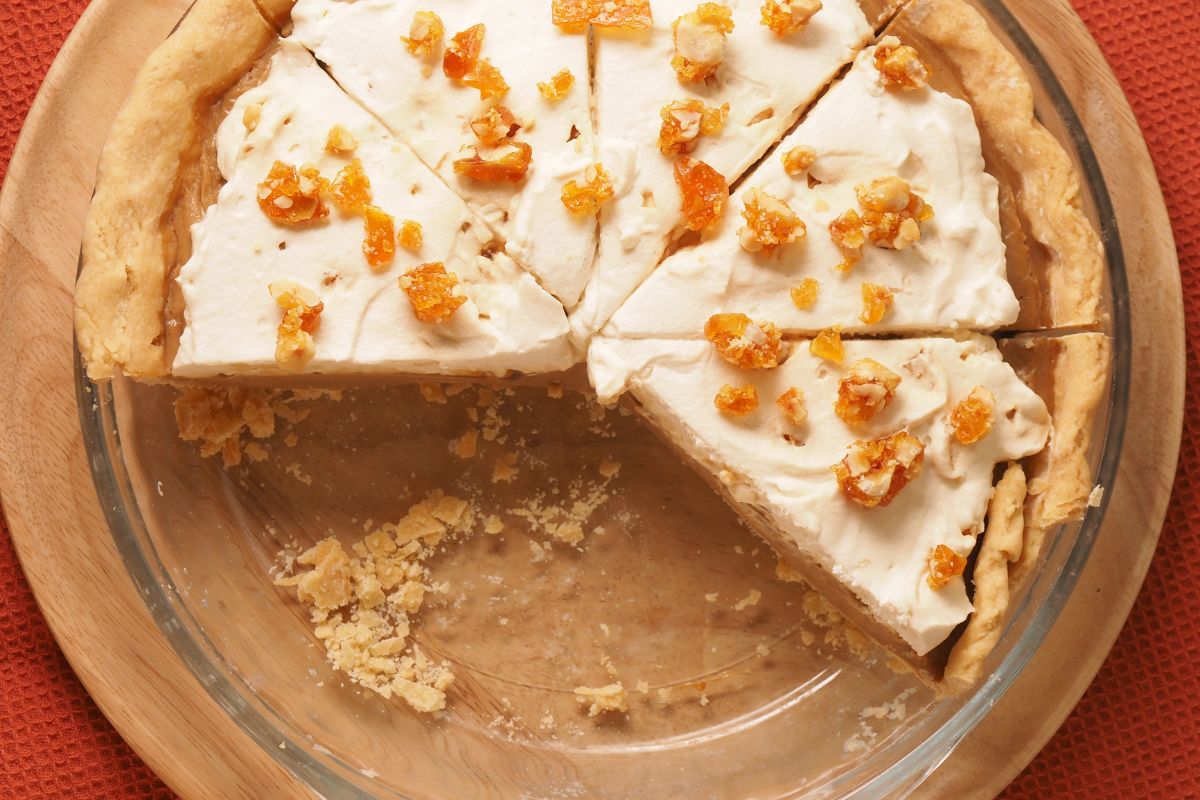 In this article, we are going to be looking at fifteen different butterscotch cream pie recipes that are easy to make so that you can bring those home comforts straight to your kitchen! Let's get started.
This first recipe is the epitome of the classic butterscotch cream pie, featuring a crunchy meringue topping and a decadent and smooth butterscotch filling.
The crunch as you bite into the meringue combines perfectly with the velvety butterscotch that you are met with on the other side, making for a sweet and creamy dessert.
This particular recipe consists of all-purpose flour, eggs, milk, salt, vanilla extract, and brown sugar.
If your grandma was a frequent baker of butterscotch pie, then this recipe is the one for you!
This is another take on the traditional butterscotch pie, with similar ingredients to the above recipe, but with the addition of cornstarch to help the ingredients set more effectively.
You would be forgiven if the first dessert that comes to mind when you think of a silk pie is a French Silk Pie.
However, it is possible to create your own butterscotch spin on that classic recipe with this butterscotch silk pie. 
The butterscotch filling for this silk pie recipe is made up of three ingredients: butterscotch chips, milk and vanilla pudding, and pie filling mix (though not the instant kind).
These combine to create a silky smooth texture that is as decadent as it is delicious.
For the topping of this pie, you will need sugar, vanilla, egg whites, and cream of tartar.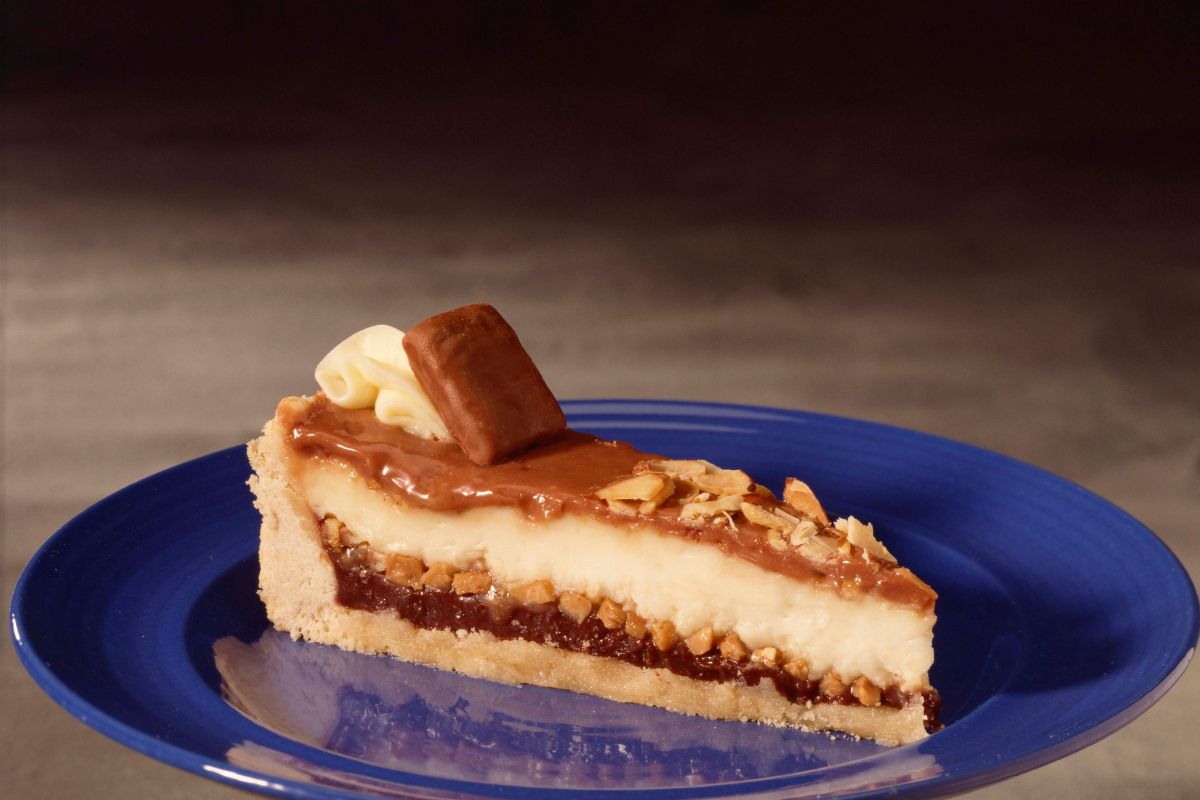 No-bake pies are a great option when it comes to a tasty dessert and this no-bake butterscotch pie recipe offers that no-bake style within the frame of a creamy, butterscotch treat. 
To create your own no-bake butterscotch pie, you will need some graham cracker crumbs for the base of the dessert along with melted butter, a whipped topping, cold milk, and instant butterscotch pudding mix.
For some extra garnish, you could add chopped pecans or a butterscotch sundae topping.
If you are looking for some small, finger food styles of dessert that would be perfect to serve up at a party, then this mini butterscotch pie is just what you are looking for.
Despite the small size of these pies, you can be sure that they will still pack the same flavorful punch that a larger butterscotch cream pie would.
To make these mini pies, you'll need a whole pie crust along with butterscotch chips, vanilla extract, softened cream cheese, and granulated sugar for the filling.
The creamy toppings for the pies will need vanilla extract, heavy whipping cream, and optional butterscotch chips and cornstarch.
Want to up the sweetness of your butterscotch cream pi? Then including a cookie crust is a great way to do so!
The crunchiness of the cookie crust with the sweet, softness of the butterscotch filling makes for a highly delectable and decadent dessert choice.
The cookie crust in this recipe has a spiced nature as well- thanks to the use of cinnamon-spiced cookies- which complements the sweet butterscotch well.
The butterscotch filling of the pie will need egg yolks, heavy whipping cream, cornstarch or tapioca starch, whole milk, unsalted butter, vanilla extract or vanilla bean paste, and some whipped cream for garnish.
The cookie base needs those aforementioned cinnamon-spiced cookies alongside melted butter and dark brown sugar.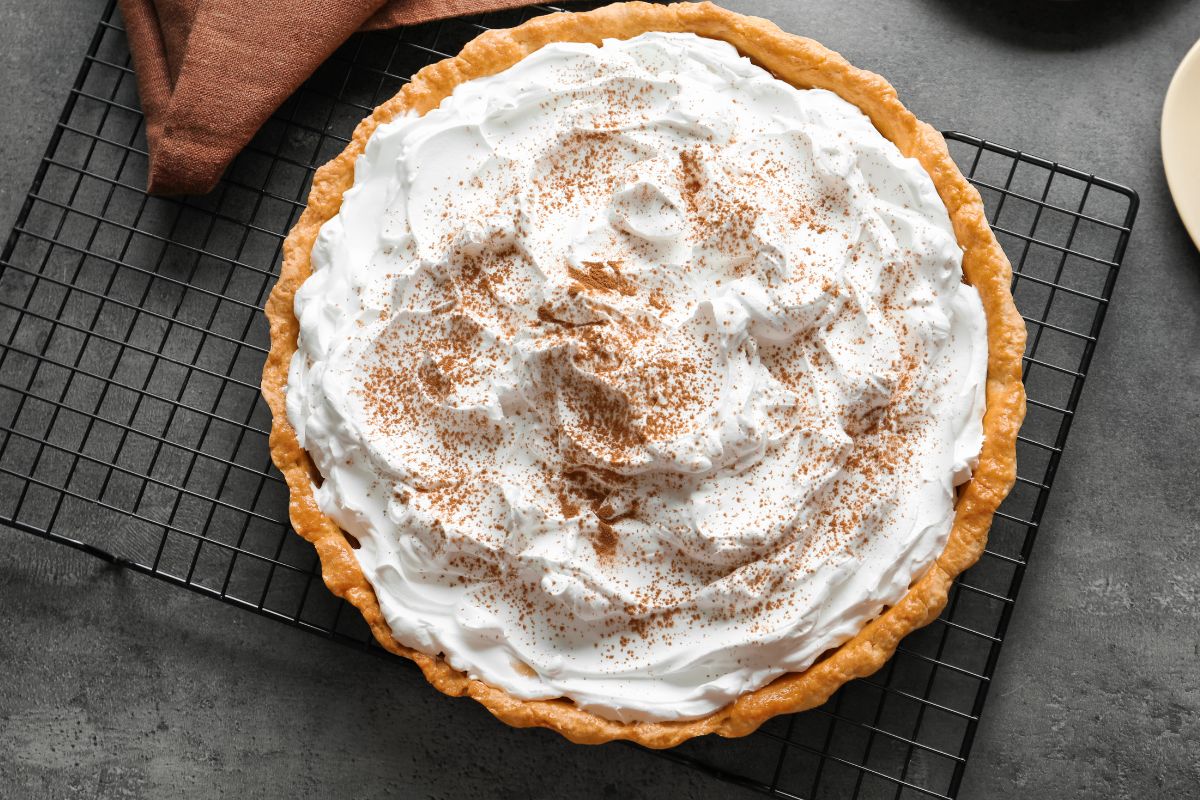 Cream cheese is another dessert ingredient that is incredibly smooth and rich in flavor, much like butterscotch. Bringing these ingredients together will create a super creamy dessert that is sure to hit the spot.
You only need a few ingredients to bring this dessert to life too, those being a graham cracker crust, sweetened, condensed milk, a whipped topping, cold water, softened cream cheese, and instant butterscotch pudding.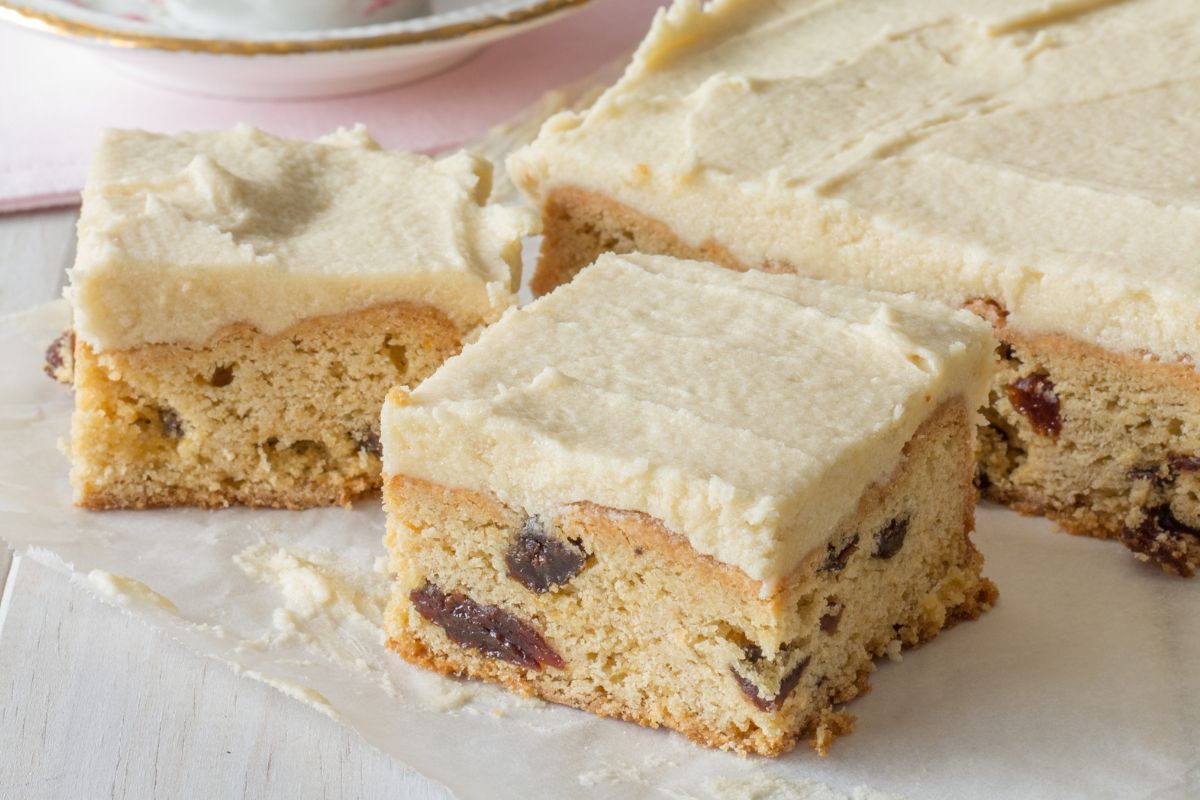 The Amish community is known for its delicious pie recipes, and this Tennessee Amish butterscotch pie is no exception. 
The slightly browned meringue of the topping alongside the creamy filling makes for a dessert that is sure to please kids and adults alike.
As well as a pie shell, you'll need salt, brown sugar, water, butter, vanilla, cornstarch, egg yolks, and molasses to create the pie itself.
When it comes to the meringue top, grab yourself some cream of tartar, vanilla, and egg whites from the eggs that you used for the egg yolks.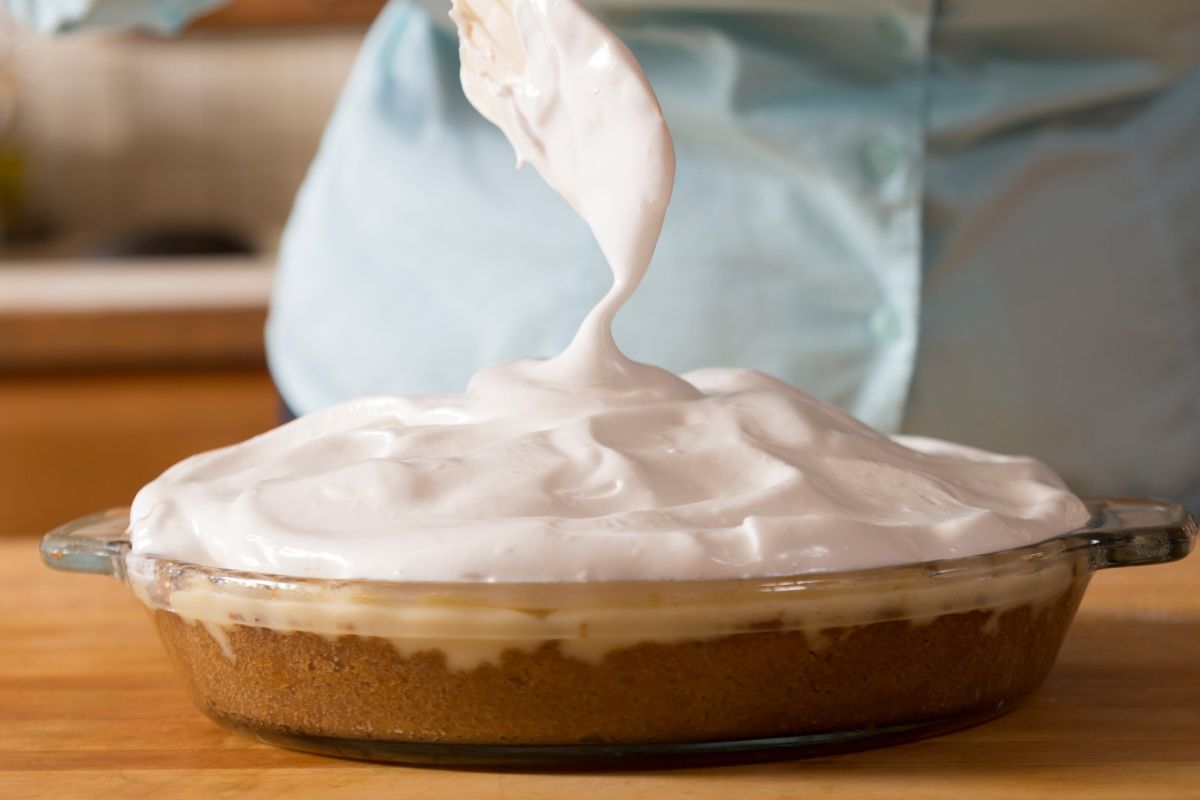 The addition of bourbon into this butterscotch pie recipe not only offers a bit of a kick to your butterscotch pie, but it also creates a flavor that isn't too overpowering in terms of sweetness. 
The gingersnap crust also offers some spice to the dish, creating a more mature flavor all around.
Just remember that this isn't a recipe that you want to try out with your kids!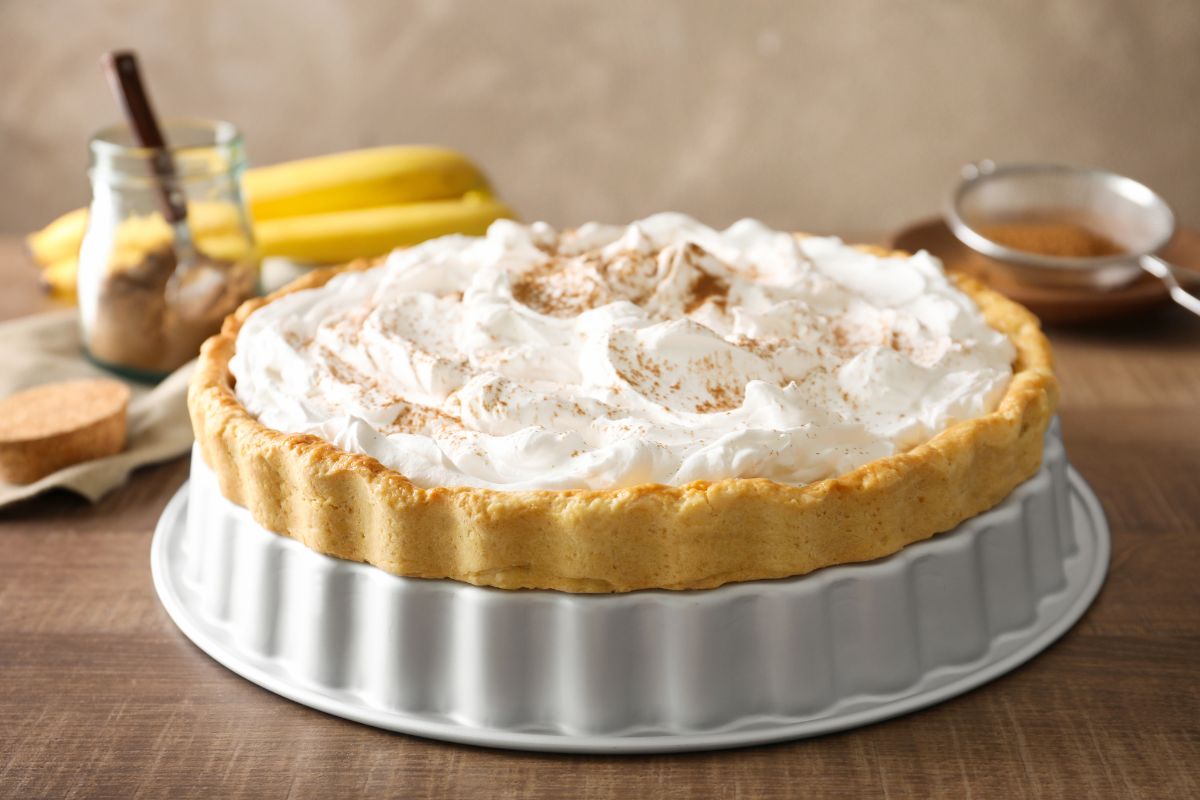 Bananas, butterscotch, and cream go together like a match made in heaven, so why wouldn't you want to combine all three together within a scrumptious dessert pie?
That is exactly what you get to do with this recipe, which features an over-the-rim crust that is laced with decadent toffee and features a creamy butterscotch and banana filling alongside a meringue top.
Browned butter butterscotch pies aren't that different from the traditional recipe. The only real change is that using browned butter creates something of a nutty taste, which complements the sweet butterscotch perfectly.
This recipe also features super sweet caramel, which also offsets the browned butter fantastically to create a pie with a combination of tastes and textures.
The gingersnap crust is one that offers a bite of that spicy ginger flavor in this recipe, which can be an excellent accompaniment to the creamy, thick richness of the butterscotch filling.
This recipe is also one that incorporates honeycomb brittle into the pie so that you get a dose of sweet and sticky honey that will truly tantalize the taste buds. 
As well as the aforementioned gingersnap crust and the honeycomb brittle, you'll also need unsalted butter, cornstarch, egg yolks, sugar, heavy cream, whole milk, vanilla beans, and coarse salt to create this pie.
Another recipe that incorporates a bit of alcohol for an extra burst of mature flavor, this is a pie best suited to adults!
The whiskey caramel sauce is the star of the show here, blending thick and sweet caramel with rye whiskey to create a unique taste that effortlessly blends with the creamy butterscotch.
The sauce for this pie will need water, rye whiskey, granulated sugar, heavy cream, and sea salt whilst the filling requires cornstarch, rye whiskey, salted butter, sea salt, half-and-half, egg yolks, light brown sugar, and vanilla extract.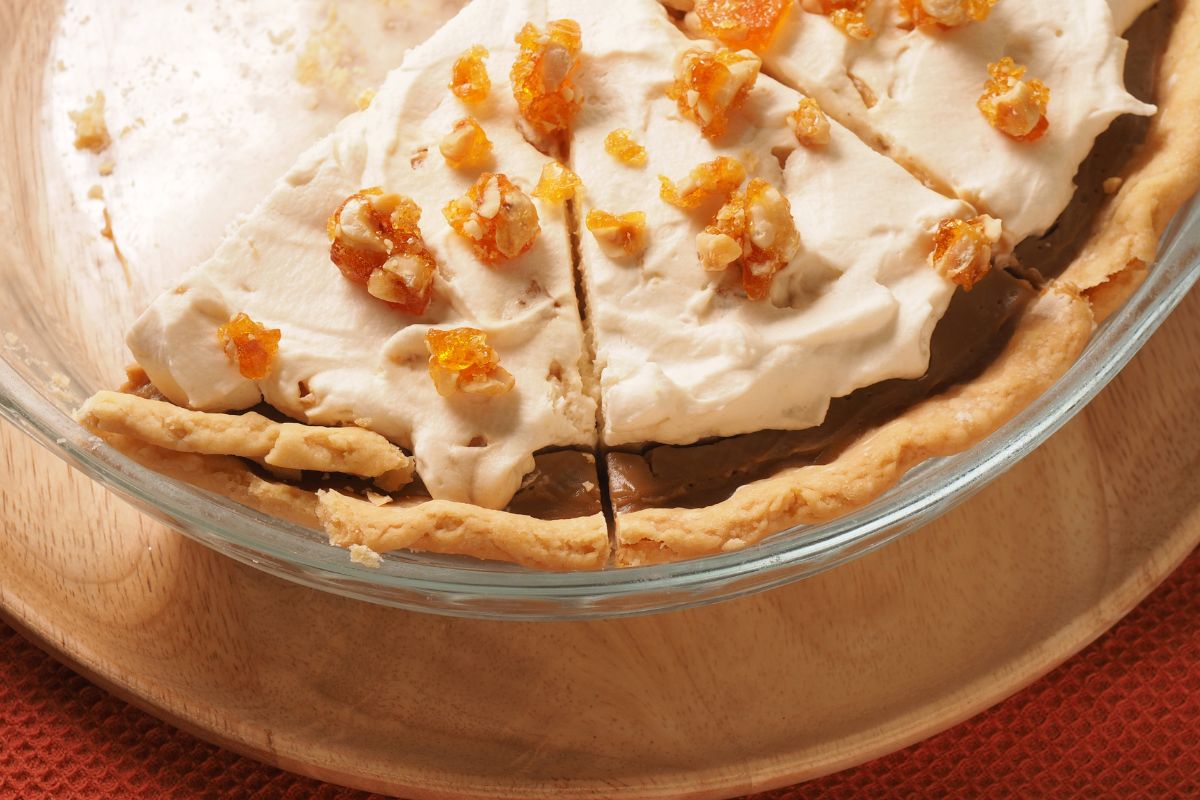 Pralines are another nut that works particularly well with butterscotch and it does so deliciously in this butterscotch and praline cream pie.
The hazelnut praline is scattered on the top of the pie in this recipe, blending with the butterscotch and the crunchy pie base to create a sweet treat with a praline twist.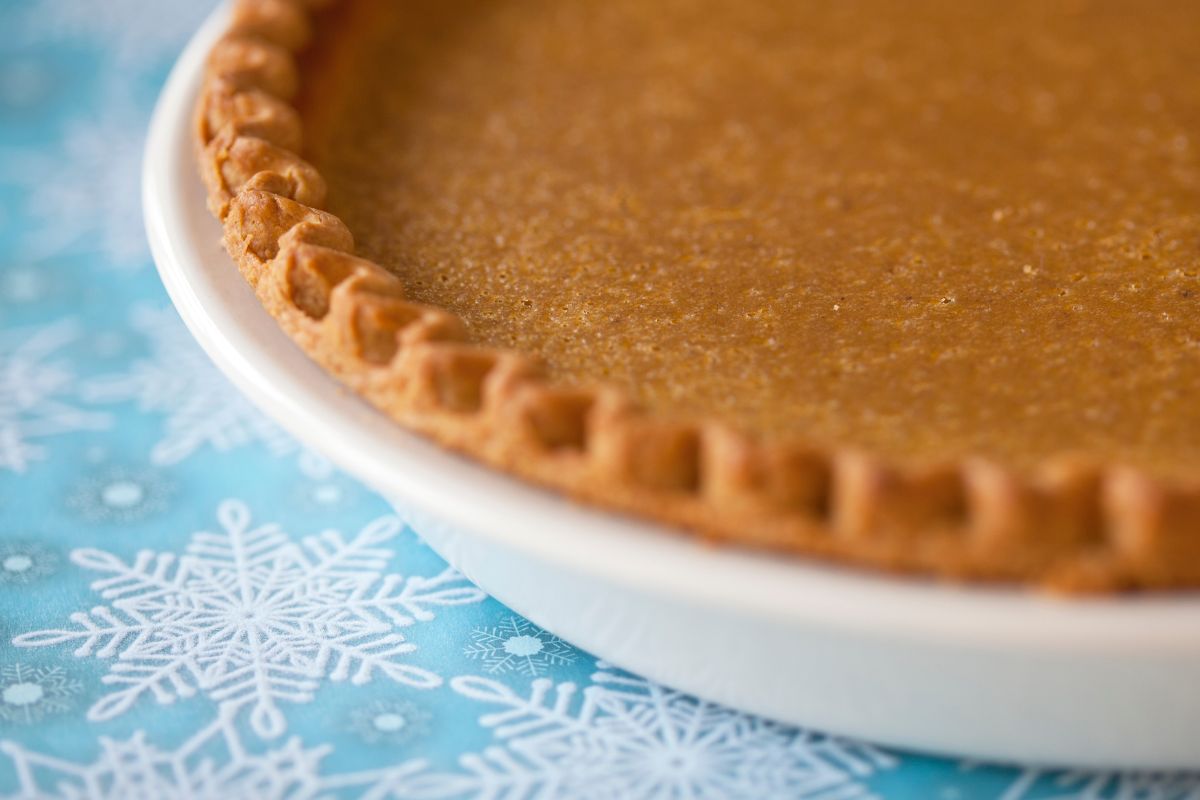 Last but not least, we have this slightly unique take on the butterscotch cream pie.
The recipe for this pie was inspired by a video game called Undertale, wherein the main character is- at an early stage in the game- offered a butterscotch cinnamon pie by a character named Toriel, a goat-like creature with a mothering tendency toward the player. 
This recipe not only recreates that pie perfectly, but it is also another home comfort kind of pie (which is what it is in the game due to the player being mothered by the character offering the sweet treat!).
To make this Undertale-inspired pie, you will need a pie crust alongside some brown sugar, nutmeg, vanilla extract, salt, unsalted butter, cinnamon, butterscotch chips, whole milk, cornstarch, eggs, heavy cream, and whipped cream to top it all off.
Final Thoughts
So there you have fifteen different butterscotch cream pie recipes. We have tried to include as much diversity on this recipe list as possible, from alcohol-infused butterscotch cream pies to no-bake options and even pies inspired by video games!
No matter which recipe you choose to make, you are sure to find some traditional, comforting sweetness in the butterscotch cream pie that you create.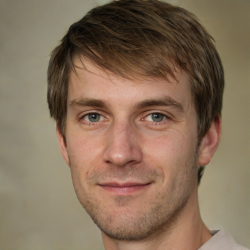 Latest posts by Mark Williams
(see all)